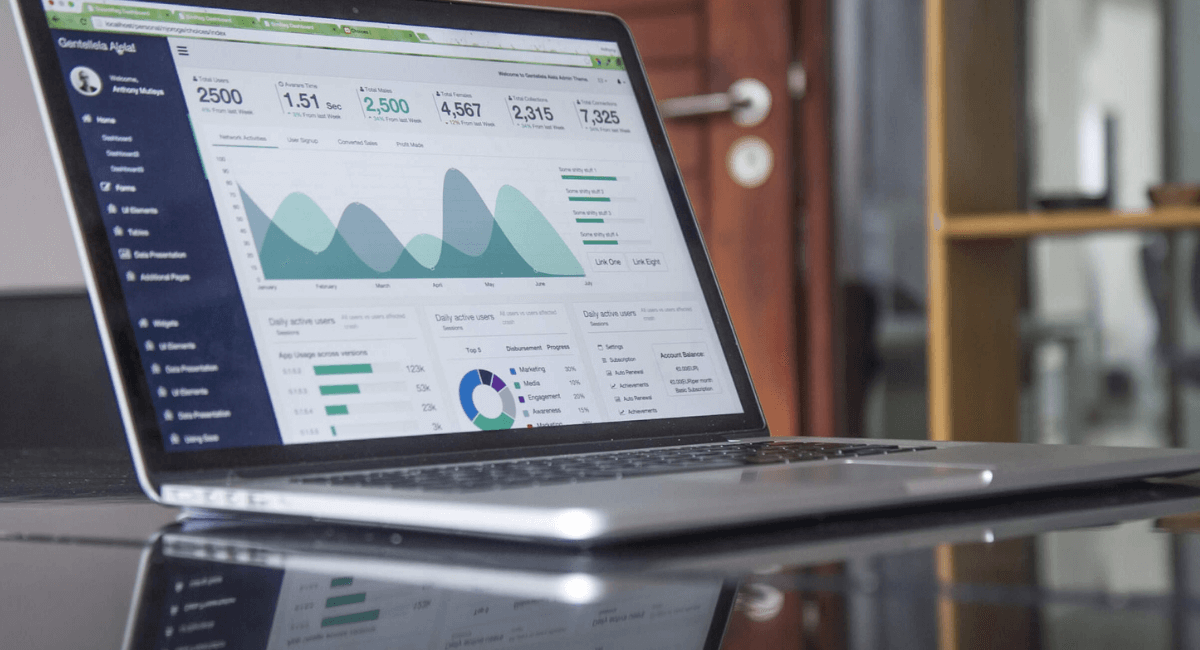 21 Affiliate Marketing Statistics Every Website Owner Should Know About in 2022
Posted on |
Simply put, affiliate marketing is the process of receiving a commission by promoting another person's or company's products. Affiliate marketers usually own niche blogs or websites and are trying to attract as many visitors as possible.
These websites specialise in providing information and answering common questions in a specific niche or area of interest. Affiliate marketing is one of the best ways of creating a passive income, and if done right, it can successfully replace a traditional job.
Going through various affiliate marketing statistics we've listed below will help you learn about some basic aspects of this marketing type.
Top Affiliate Marketing Stats (Editor's Pick)
Affiliate marketing spend in the US will increase to $8.2 billion by 2022.
Amazon brought in $469.8 billion in revenue in 2021.
The USA holds 39% of the world's affiliate marketing market.
85% of people search Google for product ideas and information.
18.7% of all affiliate campaigns are promoting fashion products.
59.32% of all affiliate programs marketers use are B2C.
71% of affiliate marketers use three or more networks for improving their business.
How to Start Affiliate Marketing
Passive income sounds like a great idea, but if you want to make it happen, you'll need to put in a lot of effort into creating a platform that will start generating income. Of course, affiliate marketing is one of the best ways, and you should start with thorough affiliate marketing research.
Reading this article is certainly a great starting point since you'll get valuable information about current trends and interesting facts. First, you'll need to find a topic you want to write about. This should be something you are familiar with, and something people often search for online.
Next, you should find appropriate products you want to market and create content providing valuable information on reasons someone should buy them. Try to give people many facts, pros, and cons, so they can believe you.
In the end, choose the right affiliate network and sign up for it. The data we're about to share should help you during every step, so keep reading.
Latest Affiliate Marketing Industry Statistics
1. The affiliate marketing market size reached $12 billion in 2020.
(Finances Online)
Due to the pandemic, more people have shifted online for their shopping needs. With that in mind, it's worth noting that the affiliate marketing market has most likely expanded significantly in the last two years.
2. 65% of CFOs planned to invest into affiliate marketing more since the pandemic started.
(Awin, Saas Scout, Finances Online)
According to the latest statistics, the affiliate marketing growth rate was estimated at around 10% a year. However, most affiliate networks report an increase in investment as well as marketer activity. For example, just in July 2020, there was a 150% increase in the number of marketers on Amazon.
3. Affiliate marketing spend in the US will increase up to $8.2 billion in 2022.
(Statista)
Back in 2010, when affiliate marketing was a relatively new thing, approximately $1.6 billion was spent on it. This number has been increasing ever since and got to $6.8 in 2020. It is projected that the trend will continue this year as well, when total spending should reach more than $8.2 billion.
4. Affiliate marketing revenue increases by 10% every year.
(Streamline)
It is already apparent that the affiliate marketing industry revenue keeps increasing every year. The available data shows that earnings have been growing by 10% annually since 2015, and it looks like this trend will continue way past 2022. It is safe to say that there will be many more professionals and agencies in this industry in the future.
5. Amazon brought in $469.8 billion in revenue in 2021.
(Forbes, Amazon)
To better understand affiliate marketing and its potential, we should take a closer look at the latest Amazon sales statistics. Namely, this platform collected around $469.8 billion in net sales during 2020, which is approximately 22% more than in 2020, when revenue was $386 billion.
These high numbers answer why most affiliate marketers use Amazon's platform at the beginning of their affiliate marketing endeavours. Applying to Amazon's associate program is very easy, and marketers immediately get a chance to attract an online audience.
6. 56% of online shoppers visit Amazon before any other online shop.
(Kenshoo)
Another exciting piece of affiliate marketing statistics comes from the abovementioned Kenshoo's report. Approximately one out of two potential online shoppers will search for products directly on the Amazon platform. This is another reason every aspiring affiliate marketer should consider applying for the Amazon associates program.
7. The USA holds 39% of the world's affiliate marketing market.
(Saas Scout)
The future of affiliate marketing is tightly connected with the USA online market. Available data suggests that the United States holds the biggest chunk of global affiliate marketing—39%. Next in line is the UK with 15%, and Germany with 11%. These findings suggest that marketers should look for their audience mostly in the United States.
Most Important Global Affiliate Marketing Statistics
8. The most recent info suggests that more than 80% of advertisers use affiliate marketing.
(Rakuten Advertising)
Rakuten Affiliate Network's report shows some interesting trends. Researchers found that 8 out of 10 advertisers stated that they had been using affiliate marketing in their business and reported that these partnerships earned them approximately 20% of their annual revenue.
9. 15% of all digital media earnings come from affiliate marketing.
(Business Insider)
According to Business Insider, affiliate marketing holds approximately 15% of the whole digital media industry's revenue. This means that publishers became a very important piece of the purchase funnel. While advertising can attract many people and convert them into buyers, companies are becoming aware of a different, and much cheaper, approach to new leads and consumers.
10. 85% of people search Google for product ideas and information.
(Kenshoo)
According to marketing statistics available in Kenshoo's report about Amazon, online shoppers will look up product ideas and additional information on Google (85%), and proceed with shopping afterwards.
This is a win-win situation for affiliate marketers since their niche websites are doing exactly that — providing information, ideas, and comparison of certain products, intending to help people and earn a healthy commission if the website visitors complete a purchase through their affiliate links.
11. Mobile devices bring more than 50% of affiliate referral traffic.
(Saas Scout)
According to available mobile affiliate marketing data, we can conclude that every other website visitor uses a mobile device while reading blog posts and looking for a certain product and service. That's the reason affiliate marketers started optimising their webpages to be more responsive, provide a better user experience, and gain increased traffic.
12. 18.7% of all affiliate campaigns promote fashion products.
(AM Navigator)
AM Navigator's survey suggests that fashion is the number one niche, and statistics prove that claim. Namely, 18.7% of all affiliate campaigns will be directed toward fashion-related products, and that's why 23.27% of all affiliate programs are dedicated to that niche. The second most popular niche is sports and outdoors with 14.6% affiliate campaigns and an 18.16% share in the total number of affiliate programs.
Impressive Affiliate Marketing Trends
13. According to the latest data, 64.48% of marketers earn commissions by blogging.
(Wonder)
Affiliates have multiple opportunities for generating traffic. Recent affiliate marketing facts suggest that nearly 65% of marketers use blogging as their main funnel for generating traffic. Another 69.22% use search engine optimisation, while 67.32% employ social media platforms. To be successful in this business area, every aspiring marketer should work on as many avenues as possible.
14. The most recent info shows that 95% of new affiliates fail.
(Entrepreneurs Unstuck)
It is hard to say what the average affiliate marketing success rate is. Still, some data claims that 95 out of 100 new affiliate marketers will probably fail due to lack of patience, very high expectations, low motivation, and insufficient effort.
It is known that Google's AI needs more than six months to properly rate and rank certain content, which means that creating a successful website that will earn money takes some time.
15. Newest affiliate marketing statistics indicate that 71% of affiliate marketers use three or more networks to promote their business.
(DocPlayer)
To improve their chances of increasing affiliate marketing revenue, website owners and marketers won't use only the Amazon affiliate program. Namely, 7 out of 10 marketers usually apply for and use more than three different networks. Besides company affiliate programmes, visual content networks such as Instagram are essential for marketers.
16. 59.32% of all affiliate programs marketers use are B2C.
(Wonder)
According to the latest affiliate marketing statistics, the most popular sales model is business-to-consumer (59.32%), and the majority of marketers choose B2C programs to promote products. On the other hand, 22.08% of marketers use B2C programs to promote services.
17. Recent affiliate marketing trends show that 24.46% of marketers find information about programs on the merchant's website.
(Cleverbridge)
Although most marketers start their affiliate journey with Amazon, they can choose other great programs as well. Affiliate marketing industry statistics show the majority of experienced affiliates (24.46%) will look for information directly on the merchant's website, and apply for an affiliate program. Another 19.21% will use search engines such as Google and Yahoo, and 17.52% will look for programs on affiliate network websites.
18. 18.15% of affiliates say that product or service relevance is the most important factor to consider when applying for a certain program.
(iBusiness4You)
Trends in affiliate marketing show that 18.15% of marketers consider that product or service relevance is the most important aspect of a program they want to partner with. Another 15.97% say that the program's reputation is the most important factor and 11.58% claim that they choose the program after considering the affiliate network or tracking program.
19. 76% of content creators claim affiliate marketing made monetising easier.
(Sovrn//Commerce)
The last accessible affiliate marketing data suggests that almost 8 out of 10 publishers think affiliate programs made their monetisation efforts much easier, and that's the top reason for loving these programs. Moreover, 45% of website owners say that including referral links in the content didn't interrupt user experience in any way.
20. Affiliates can earn between $10,000 and $400,000 annually.
(Neil Patel)
While affiliate income can't be predicted with certainty, one of the most successful marketers, Neil Patel, claims that affiliate marketing revenue is estimated to be anywhere between $10,000 and $400,000 per year. If an affiliate managed to earn that kind of money, we could label them as decent. Of course, the best affiliates can earn up to, or more than, $1,500,000 annually.
21. A UK-based affiliate marketer earns £34,641 per year.
(Glassdoor)
According to the Glassdoor platform, the affiliate marketing average income in the UK is approximately £34,641 annually. Data available at Glassdoor is mostly submitted by people who are employed as affiliates in bigger companies. Their salary goes from £21,000 to £61,000. Keep in mind that independent website owners and marketers can earn much more during the same period.
Hopefully, the data presented above explained what affiliate marketing is and how to become a successful marketer. It is very important to keep creating evergreen content that is well-researched and provides readers and potential buyers with answers and valuable information they're looking for.
You've probably also learned a lot about the meaning of affiliate marketing and ways to understand this piece of the global economy. The stats mentioned above clearly show how important this industry is and how big it will become in the future. Therefore, if you're unsure what to do and enjoy writing, launch your niche website today, and start earning cash from something you love and know a lot about.
How much money can you make as an affiliate marketer?
It is hard to say how much a person can earn with their website, but it can be inspiring to know that a super-affiliate Pat Flynn increased his profit from $8,000 to $100,000 a month. Glassdoor data suggests that on average, UK affiliates earn £34,641 per year.
Is affiliate marketing still profitable in 2022?
Yes. Affiliate marketing is one of the best ways to earn passive income. If we look at the gathered data, we can see that, since 2015, this industry has been growing by 10% every year. This means that more and more people are creating websites and joining affiliate programs. Making money thanks to a certain blog post sounds enticing, and a lot of people will try to earn cash this way in the future.
What is a good conversion rate for affiliate marketing?
It is considered that an average conversion rate is somewhere between 0.5% and 1%. Every marketer can do a couple of things to increase these numbers and get more sales. They can try to attract more people to their landing pages, and work on increasing the number of clicks on the referral links.
How do affiliate marketers get customers?
First of all, these publishers will choose a niche and start creating content that will provide valuable information for website visitors. Once the traffic starts to increase, marketers will apply for a certain affiliate program and put the referral link somewhere in the text.
You can attract people to your website in many different ways. Some of the most successful ones are to create some value for your readers, answer the questions that are poorly answered by competition, and share your own experience and knowledge on a certain topic.
What is the average affiliate marketing percentage?
The average affiliate commission should be between 5% and 30%. A lot of factors can affect the commission rates. The first and foremost is the industry; some industries, such as finance or health, are increasing affiliate commissions, while electronics reported a slight decline.
The next factor is the price of the product or service — the pricier it is, the lower the percentage. In the end, it is very important what a certain company thinks about affiliate programs; if they think affiliate marketing can improve their business, they'll offer higher commissions.
Is affiliate marketing worth doing?
While this type of digital marketing can earn serious money, new marketers should be aware that it won't work for every business. As mentioned above, to be successful in affiliate marketing, you must be patient, committed, and persistent. Some websites need more than a year to become cost-effective, and affiliates must be prepared to wait.
What is the success rate of affiliate marketing?
The answer to how many affiliate marketers succeed is a bit discouraging—only 5 out of a hundred. Still, with enough time, effort, and knowledge, the field can provide a decent source of passive income.
How can I succeed in affiliate marketing?
First of all, create great content. Next, don't try to sell but provide valuable information. You should also choose the right products, learn about them, and stay within the niche you know the most about. Try to be realistic with your expectations and keep tracking your success since that will motivate you to persist.
In the end, start reading this article from the top, and learn from presented affiliate marketing statistics. That can be a crucial step towards a successful affiliate career and additional income.