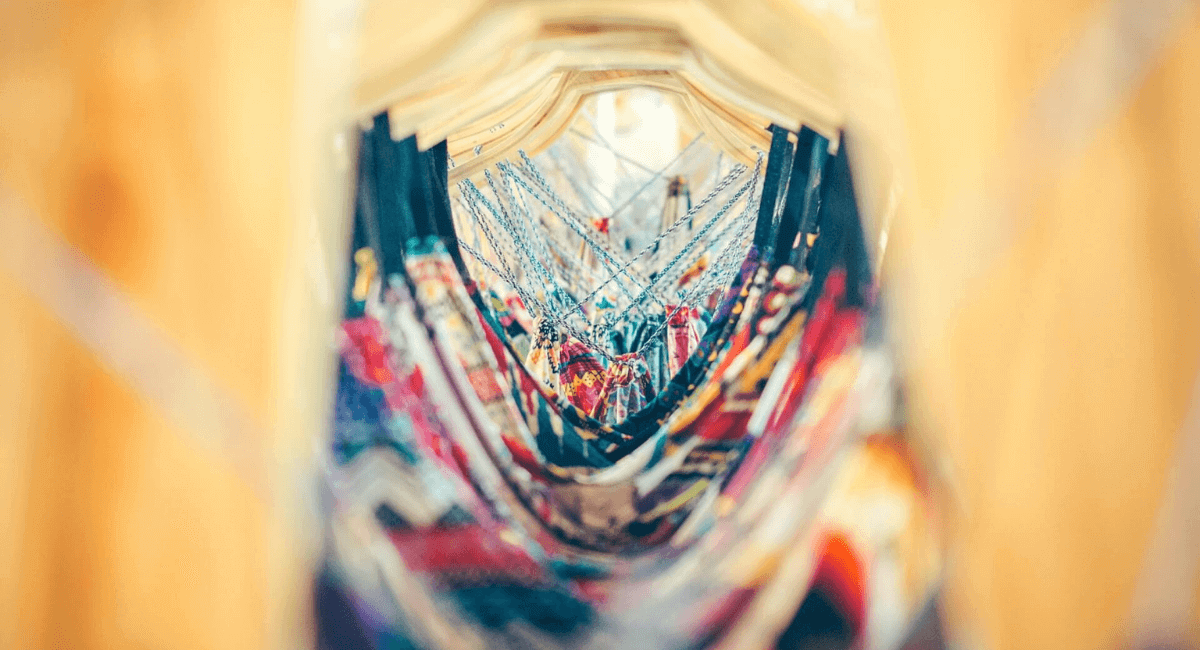 23 Key Apparel Industry Statistics You Should Know in 2021
Posted on |
The apparel industry has come a very long way. From manufacturing by hand and working with sturdy textiles, the once-small sector has grown into a global business worth trillions.
But in 2020, the COVID-19 pandemic put its rapid rise to a halt.
As you'll learn in our overview of the most recent apparel industry statistics, the pandemic caused an unprecedented slowdown in clothing purchases. After all, a series of lockdowns forced people worldwide to stay at home, so there was no need to buy new clothes.
All of this left many wondering—what's the pandemic's effect on the industry, and how long will it take to recover? This in-depth look into the industry's current state will answer these and many other questions about the shape of the apparel market in the UK and globally.
Top Apparel Industry Stats (Editor's Choice)
The global apparel market revenue dropped by as much as 93% in 2020.
Globally, apparel and footwear sales are expected to exceed £2.4 trillion by 2030.
The UK's apparel market should exceed £62.2 billion in 2021.
Burberry is the UK's leading apparel brand with annual revenue of £7.03 billion.
The UK's plus-size apparel market is expected to reach £9.03 billion by 2022.
In 2020, 55% of UK shoppers purchased clothes online.
Yoga pants were the best-selling sports apparel item in 2020.
Eco-friendly athletic wear is the next big thing in sports apparel.
Essential Retail Apparel Industry Statistics
With the global pandemic raging, apparel wasn't really anyone's top priority in 2020. Even before that, many of us have tried to downplay the importance of clothes in our everyday lives. But as you'll learn in this section, the clothing industry has been experiencing massive growth in recent decades — until COVID-19 hit the global economy, that is.
1. Clothes production has more than doubled in the last 20 years.
(McKinsey)
World apparel industry statistics show that the textile industry has seen an unprecedented rise since the turn of the century. Thanks to new technologies in apparel production, the industry's output doubled between 2000 and 2014 and has kept growing ever since.
2. The global apparel market was worth a staggering £1.08 trillion in 2020.
(Statista)
Before the pandemic, industry experts were optimistic about the global apparel market size beyond 2020, expecting it to reach £1.6 trillion in value by 2025. Asia-Pacific currently holds the largest share of the market (38%), followed by Europe (26%) and North America (22%).
However, these numbers don't paint an accurate picture, as the pandemic has significantly impacted the market. The final assessment of this impact won't be available until later in 2021, but many are already talking about a massive revenue decrease the industry suffered.
3. The global fashion industry statistics for 2020 point to an annual revenue decline of up to 93%.
(McKinsey)
McKinsey's report on the fashion industry's future brings negative projections. It's mainly because more and more new companies acting as "value destroyers" — those that don't make enough in profits to support their growth — are coming up in the supply chain. At the same time, the demand is bound to go down due to the pandemic's economic impact.
Fashion statistics show that the global revenue rose by 4% in 2019, but last year's revenue drop might be as high as 93% in final reports. Still, experts remain cautiously optimistic.
In times of crisis, companies are quick to innovate, develop new business models, and put extra effort into streamlining their process. All this will pay off once the market recovers and the revenue goes back to its pre-pandemic levels.
4. Nike has the highest value of all apparel brands.
(Statista)
The economic slowdown in 2020 had a negative impact on apparel companies' values. However, Nike is still leading the game, according to global apparel industry statistics.
Its current value is £25.5 billion, down from £28.6 billion in 2019. Globally, GUCCI is the second-ranked company with £12.9 billion in value, followed by Adidas and Louis Vuitton (£12.1 billion each) and Cartier (£11 billion).
5. China is the world's largest textile exporter, apparel industry statistics show.
(Statista, World Trade Organisation)
Based on the most recently published data, China is the largest textile exporter worldwide.
It currently holds 30.8% of the global market, ahead of the second-placed European Union (including the UK) with 27.6%. The two export giants are followed by three Asian countries — Bangladesh (6.8%), Vietnam (6.2%), and India (5.8%).
6. According to fashion industry statistics from 2020, the global sales of apparel and footwear will exceed £2.4 trillion by 2030.
(Statista, McKinsey)
In 2019, 58% of mid-market fashion executives stated they expected the market to drop in 2020. Due to the pandemic-related economic slowdown, it turned out they were right.
However, the fashion industry's previously established positive growth is highly likely to continue. Apparel industry stats suggest particular growth can be expected in the up-and-coming markets of Asia-Pacific and some European regions.
In 2019, the total value of apparel and footwear sales combined reached £1.4 trillion. Recent projections show that this revenue could increase by another trillion by the end of 2030.
7. The global revenue of women's apparel could grow by 7.1% in 2021.
(Statista)
One of the long-standing trends in the apparel industry is the dominance of women's clothing over men's. Despite the downturn in 2020, analysts predict 2021 will be a year of revenue growth. According to their projections, women's apparel will reach £582.7 million in revenue, marking a 7.1% year-over-year growth. Men's apparel will see a slightly more significant rise of 7.3%, but it won't be anywhere near enough to catch up with the women's apparel market.
UK Retail Industry Statistics
The UK traditionally holds a significant share of the global apparel market. The country is also home to some of the world's best-known fast-fashion and luxury brands. This section will take a look at the UK apparel industry's current state and future growth projections.
8. According to the UK fashion industry statistics from 2020, the national apparel market revenue will exceed £62.2 billion in 2021.
(Statista, just-style)
Early projections on the UK's apparel market in 2020 were optimistic, suggesting it would go up slightly—it was projected to rise from £60.2 billion in 2019 to £60.3 billion in 2020.
A more realistic picture of the pandemic's impact is now visible. As of February 2021, the UK's fashion retail market spending had dropped by 50% from its pre-pandemic levels.
9. Burberry is the most profitable of UK clothing retailers.
(FashionUnited)
Burberry's latest annual revenue exceeded £7.3 billion. Although people often associate massive revenue with fast fashion in the industry, Burberry shows this isn't necessarily the case, as its clothing falls under the luxury bracket.
However, the rest of the highest-earning companies are predominantly fast-fashion brands. Next Plc leads the pack with £5.2 billion in revenue, followed by Marks & Spencer and ASOS, each with over £4.5 billion according to the latest annual reports.
10. The UK's plus-size apparel revenue is projected to reach £9.03 billion by 2022.
(Statista)
One of the biggest retail apparel industry trends in recent years is the de-tabooing of plus-size apparel. Plus-size clothing used to be sold separately, and major brands were reluctant to include it in their product lines. However, most of these companies have realised that catering only to the general shopper is no longer financially sustainable.
The latest data on plus-size apparel shows that the market's revenue was £6.44 billion in 2016, with a projected value of £9.03 in 2022 — an impressive 40.3% increase.
11. According to pre-pandemic apparel industry sales statistics, UK shoppers spent £59.3 billion on clothing in 2019.
(Statista)
Before the pandemic hit, UK shoppers were spending more and more on apparel each year. The market generated £30.9 billion in revenue in 2005 and continued uninterrupted growth in subsequent years. In 2019 alone, it recorded a 5.9% rise, the biggest one since 2005.
12. In 2020, 55% of UK consumers purchased clothes online.
(Statista)
Despite a significant shift to internet shopping, 2020 wasn't a record-breaking year in terms of online clothing purchasing. Internet sales have been rising since 2011, but according to online apparel industry statistics, it was in 2019 that a record-high 60% of UK shoppers bought clothes online. After a short slowdown, the numbers should go up again in 2021.
13. 30% of young women in the UK believe a piece of clothing is "old" if they've worn it more than once.
(The Business of Fashion)
Apparel market statistics show that fashion is evolving faster than ever. Our purchasing habits and approach to clothes have changed drastically over the years. Thus, it's no surprise that 1 in 7 young women would avoid being photographed in the same outfit twice.
14. The average price of an apparel piece in the UK has increased by £2.66 since 2012.
(Statista)
According to UK retail sector statistics, the average price per unit of clothing in 2012 was £11.62. But as the demand continued to increase, so did the prices. In 2020, the average price was £14.28. Experts predict the price will continue to rise, reaching £14.77 in 2025.
Apparel Industry Facts About Fast Fashion
Over the last two decades, fast fashion has become a large part of the apparel industry. Rapid production and the ever-growing demand made way for faster and cheaper apparel distribution. Let's look at some fast fashion stats to examine the sector's current state.
15. The fast fashion market's value declined by 12.32% in 2020.
(GlobeNewswire)
COVID-19 slowed down the fast fashion market's decades-long growth. Due to the pandemic's economic effects, the market went down by 12.32% in 2020, totalling £23 billion in revenue. But the outlook for 2021 and beyond is positive—experts say the fast fashion market should reach almost £28 billion by 2023.
16. According to apparel industry statistics, Inditex is Europe's biggest fashion company.
(Statista)
Inditex's world-famous brand, Zara, accounts for most of the company's revenue as its flagship brand. Inditex and all its labels are fast-fashion brands. In other words, seasons mean little for their fashion products as they release up to 20 collections per year.
In 2019, the company's revenue was £22.5 billion. In 2018, Inditex was also the largest fashion company based on the number of units sold—2.9 million.
17. The apparel industry is the second-largest polluter in the world.
(Down to Earth)
In the last decade, apparel retail industry trends show that companies have been adopting more environmentally responsible clothes production models. However, the industry is still the second-largest polluter worldwide, with only the oil industry ahead of it. Each year, clothing production is responsible for over 1.2 billion tonnes of greenhouse gas emissions.
18. Clothes manufacturing produces over 92 million tonnes of waste per year, apparel industry statistics show.
(Nature, CNN)
In 2019, over 100 most famous fashion brands signed the UN's Fashion Industry Charter for Climate Action. The goal is a 30% reduction in greenhouse gas emissions by 2030. But even if the initiative succeeds, the issue of leftover textile building up will still remain unsolved.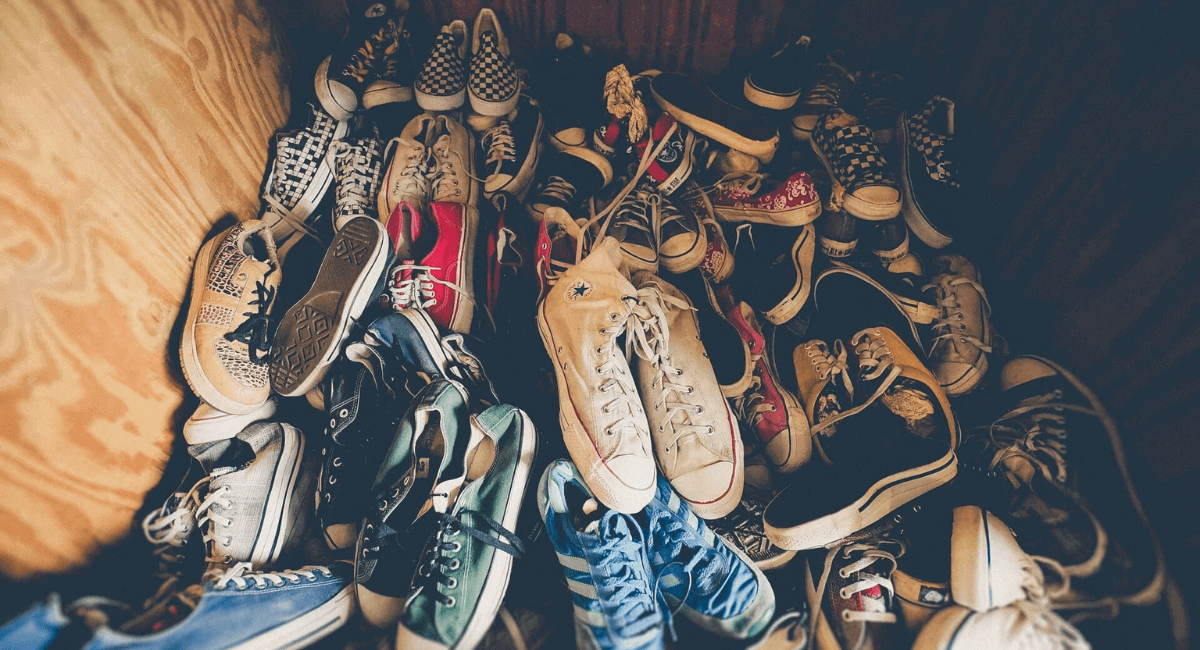 Sports Apparel Industry Statistics
There are many specialised apparel markets, but sports apparel stands out for its versatility. People no longer wear sports clothing exclusively in sports-related settings—they wear it in their daily lives, too. Let's examine the sports apparel industry's current state.
19. Outdoor apparel industry trends suggest that, in the worst-case scenario, the market should normalise by Q1 in 2022.
(Business Wire)
Mid-2020 projections for the outdoor apparel market noted it would grow by 4.52% by the year's end. Although these projections took the adverse effect of the COVID-19 pandemic into account, it's very likely the growth wasn't achieved and that the market value actually decreased. Analysts have also considered the best and worst-case scenarios for the market's recovery. The most optimistic outlook predicts a full recovery by Q3 of 2021.
20. According to sport apparel industry statistics, the market should grow at a CAGR of 4.11% by the end of 2025.
(Mordor Intelligence)
Like other specialised apparel markets, the sports clothing sector took a serious hit in 2020. However, based on mid-2020 data, experts predict a quick normalisation and continuation of the pre-pandemic growth. One of the reasons they cite is the rising awareness of the importance of a healthy lifestyle. Namely, as people start adopting healthier habits and taking up outdoor activities, they will likely begin buying more athletic apparel than before.
21. Yoga pants were one of the biggest trends in the sports apparel industry in 2020.
(Linchpin)
Even before the pandemic, the athletic apparel industry realised people needed gym wear that's also suitable for leisure, thus starting the trend of "athleisure". These clothes include jogger pants, sports bras, hoodies, tank tops, and yoga pants.
It's the yoga pants that became the most popular among shoppers during the 2020 pandemic. The sales have risen by 42% as shoppers decided to ditch the traditional yoga pants and look for more variety when it comes to colours, materials, and designs.
22. The US is the world's largest sports apparel market.
(Linchpin)
Athletic apparel industry statistics show that the US market is leading the game worldwide. In 2020, the US held a 36% share of the global apparel market. Athletic wear is extremely popular among Americans—9 out of 10 report wearing it in situations other than exercising.
As for materials, the demand for polyester in athletic wear has been on the rise in recent years. However, the latest research shows that 60% of Americans still prefer cotton.
23. Eco-friendly athletic wear is among the big upcoming sports apparel industry trends.
(Linchpin)
Sustainable sportswear is becoming a big industry trend. Consumers are more and more environmentally conscious and want to buy recycled goods from companies investing in and boasting about sustainable production. Sportswear branding trends in 2020 suggests just that—apparel branded as "recycled" was up by 642% for menswear and 388% for women.
Global and UK Apparel Industry Trends: In Conclusion
There are numerous aspects to our everyday relationship with fashion and clothing.
From the technological marvels of supply and demand chain management to actual sales, the apparel industry is unlikely to regress anytime soon. It's one of the rare industries to have experienced such steady and uniform growth across the world.
Although recent apparel retail industry statistics point to a slowdown due to the COVID-19 pandemic, experts agree that it's only temporary. According to them, the industry will quickly adapt to any new changes that might come its way and fully recover in just a year or two.
FAQ
What are the most popular clothing brands in the UK?
The UK is home to some of the world's most popular clothing and fashion brands. Although many brands are UK-only and don't operate internationally, it certainly doesn't mean they're less famous. According to a 2020 survey, the most popular is Clarks, as chosen by 69% of respondents. It's followed by Adidas (68%), Next Plc (67%), Nike (66%), and Levi's (64%).
How much is the apparel industry worth?
It's hard to precisely determine the industry's current worth, as the negative effects of the 2020 pandemic are still being considered. Before the pandemic, the global market size was predicted to reach £1.08 trillion in 2020, with projections of it reaching £1.6 trillion by 2025.
We're yet to learn the actual worth of the market in 2020, but some industry projections note that the revenue fell by a staggering 93%. Others are more optimistic, predicting that the market should recover during 2021 and resume its pre-pandemic growth.
Is the apparel industry growing?
Yes, it's safe to say that the apparel industry is growing. Since the beginning of the 21st century, it has been one of the industries with the most consistent positive growth. The rise was very much fueled by technological advantages in production and online retail sales.
Despite the adverse impact of the 2020 pandemic, industry experts predict that the market will soon adapt and normalise. They're forecasting positive growth of 5.5% by 2026.
What is the size of the apparel industry?
Geographically speaking, the apparel market knows no boundaries and is, in that sense, a truly global industry. As for the market value, apparel was projected to be worth £1.08 trillion in 2020. The COVID-19 pandemic slowed down its growth, but experts believe the industry should soon recover and continue its path of growth. Current projections say that the market will reach the value of £1.6 trillion by 2025.
How profitable is the clothing industry?
The clothing industry is a highly profitable global business with decades-long growth. It's hard to imagine anything that could seriously damage the apparel industry. Yes, the global pandemic slowed down its progress, as indicated by recent apparel industry statistics.
But the industry is likely to bounce back soon. The proof of its profitability is best visible in the rising prices of clothes due to increased demand. For example, the average price of an item of clothing in the UK has risen by £2.66 since 2012. At the same time, supply chains are becoming cheaper due to new materials, technologies, and lower labour cost.