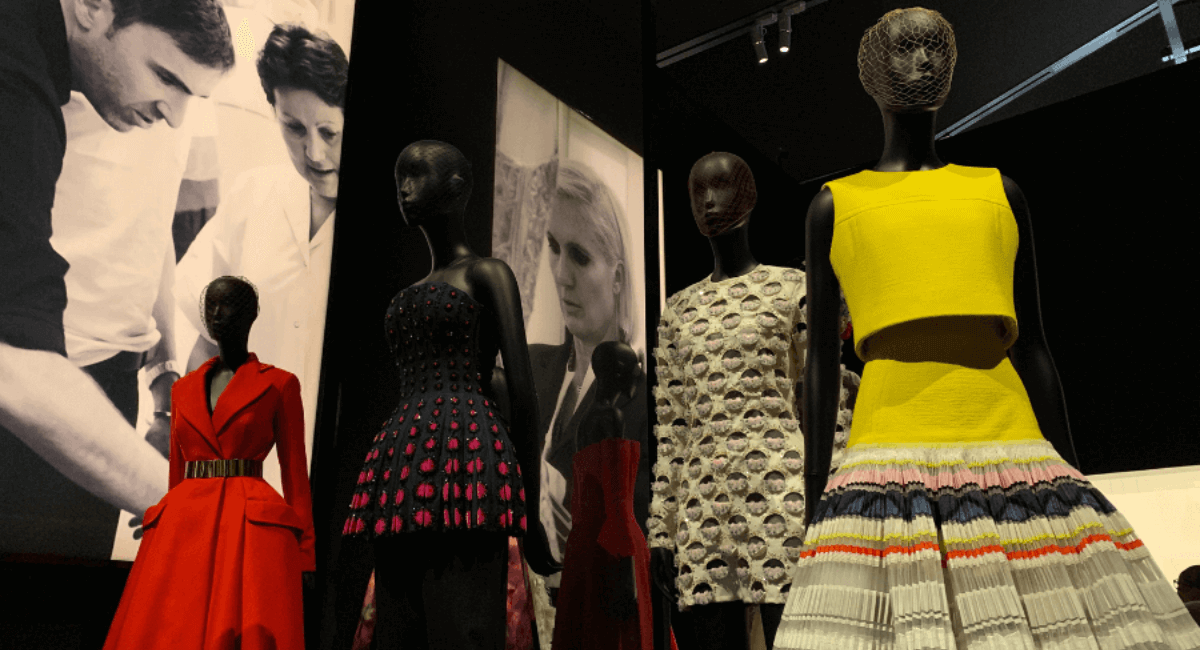 23 Exciting Fashion Designers Facts That Show the Power of the Industry
Posted on |
The fashion industry generates billions in revenue every year and sets current trends for the entire globe. Fashion designers facts show that thousands of designers live in the UK, and the fashion industry is a cornerstone of culture for many Brits. 
If you're thinking about fashion design as a profession or simply want to know more about this fascinating industry, these facts and stats will give you a glimpse into one of the most glamorous jobs around.
Fashion Designer Statistics (Editor's Choice)
Over 5,500 fashion designers live in the UK.

Design and designer fashion generated 171,000 UK jobs in 2019.

Costume designer starting salaries range from £16,000 to £18,000 a year.

On average, a fashion designer earns £

27,130

a year in the UK.

British designers are 29% more productive than other workers.

Nearly 75% of all costume designers are female.

For every £1 invested in design, there is a £20 increase in revenues.

Burberry's value is estimated at £3.9 billion.
Essential Fashion Designer Facts
The United Kingdom is the home of thousands of fashion designers. In other words, tens of thousands are directly involved in designing products or clothing in the country. The industry generates hundreds of thousands of jobs every year, and it's an integral part of the British economy. For every pound invested in design, £20 of revenue is generated.
1. Over 5,550 fashion designers live in the UK.
(Wonder)
Fashion designer stats show that Great Britain has one of the largest numbers of well-known fashion designers. Many rising stars in the fashion design industry choose the UK as the place to start their careers. One of the main reasons for that is the quality of education and the UK's clear support for innovation and up-and-coming designers.
2. 48,000 people in Great Britain were officially employed in product, clothing, and related design in 2019.
(Statista)
Fashion designer statistics tell us that the number of designers who are officially employed is slowly increasing. In 2018, for instance, 44,000 people from the UK worked as designers, a 14,000 job increase since 2013.
3. In the UK, design and designer fashion generated 171,000 jobs in 2019.
(Statista)
The designer industry is among the most challenging creative sectors to get a job in. In comparison, the film, video, radio, and photography fields offered 239,000 jobs that same year. The publishing industry generated 196,000 jobs, while advertising and marketing followed with 190,000 jobs.
4. 1.69 million people are part of the design economy in Great Britain.
(Design Council)
Among the more interesting facts about fashion designer jobs is that many employees are not designers. Most UK workers in the industry are based in London, with 30% of all fashion design firms located in this city. 
5. On average, a fashion designer earns £27,130 a year in the UK.
(Payscale)
A typical fashion designer UK salary ranges from £8 to £20 an hour. Bonuses are pretty common in the industry, but a typical salary can go anywhere from £19,000 to £44,000 a year.
6. Costume designer starting salaries go from £16,000 to £18,000 a year.
(Plantit)
Costume designer statistics show a typical starting salary for this job is quite low. Most beginners work as freelancers, which makes work unpredictable, while highly experienced designers earn around £35,000 a year.
7. British designers are 29% more productive than other workers.
(Design Council)
The fashion designer salary may not reflect just how much work this profession entails. According to a study by the British Design Council, designers in the UK are among the most productive workers in the country. Estimates show that an average designer delivers £50,328 in output per year, while an average worker delivers around £39,111 in output a year.
8. Nearly 74% of all costume designers are female.
(Zippia)
By looking at costume designer demographics, it's evident that the industry is female-dominated. Only 21% of costume designers are men. Notably, women dominate all positions in the fashion industry. 
9. The design economy contributes £85.2 billion in GVA to the UK economy.
(Design Economy)
In the last few years, the value of the fashion industry has increased by 10%, and it continues to rise. According to official fashion industry statistics, the GVA measured in the design economy is the equivalent of 75% of the financial and insurance sector, showing its great contribution to the British economy.
10. For every £1 invested in design, there is a £20 return in revenue.
(Design Council)
Fashion design is not just art; it's a business. The UK creative industries generate around £77 billion every year, contributing around £8.8 million to the UK economy every hour.
11. 1% of clothes British people own come from a designer brand.
(Statista)
Some fashion designer fun facts show that 1% of the British wardrobe is designer such as Gucci, Louis Vuitton, and Stella McCartney. Another 3% is luxurious, high-end apparel from brands such as Burberry and Ted Baker.
12. Wedding dress designers are among the most popular, with 64% of women choosing a designer dress for the big day.
(Statista)
Women in Great Britain choose their wedding as the time to splurge on dresses from famous fashion designers. Notably, the majority of British brides choose designer gowns over retail, while 13% choose dresses from high-end shops. 
13. With 6 million searches, Gucci's official website is the most popular fashion designer site in the UK.
(Statista)
Louis Vuitton is another popular website among the British, with 5.8 million hits. With over 4 million Google searches, Tommy Hilfiger's UK website comes in third. Michael Kors, Balenciaga, and Ralph Lauren are other popular designer websites.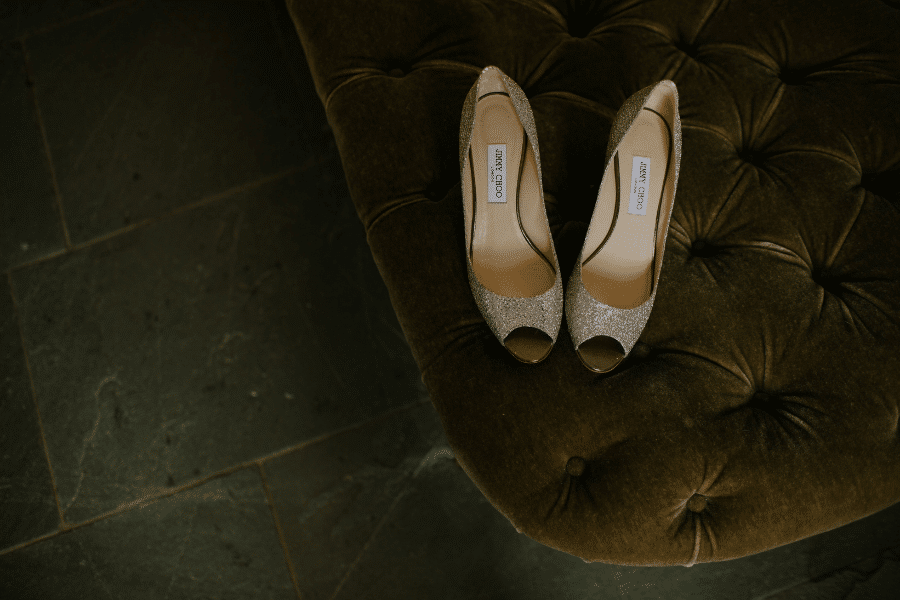 Fashion Designer Facts About Jimmy Choo
Jimmy Choo comes from a modest upbringing. Like his father, Jimmy was a shoemaker who made his first pair of slippers when he was only 11 years old. After working for several design companies, he decided to open his own shop in the eighties. 
Vogue quickly noticed his handmade shoes and attention to detail and featured him in an eight-page spread. After that, the business blossomed. Princess Diana was a huge fan of Jimmy Choo, wearing his designs multiple times during the nineties, bringing the brand's popularity to a new level.
14. Jimmy Choo generated £418 million in revenue in 2021.
(Statista)
While fashion design facts show Jimmy Choo's significant influence on the British and global fashion industry, the brand's revenue has been declining. In 2020, the company reported revenue of £555 million, down £35 million from 2019's revenue. 
15. Jimmy Choo has 74 retail stores in the EMEA region.
(Statista)
Among the well-known clothing designer facts about Jimmy Choo is his Asian roots. His heritage may have led to the brand opening 109 stores in Asia. In the Americas, the brand has just 44 retail stores. While the official stores offer a unique experience to all buyers, the largest number of shoes are still sold wholesale.
16. 17.5% of Jimmy Choo website traffic comes from the UK.
(SimilarWeb)
The official Jimmy Choo website gives visitors a chance to follow all of the future trends and provides some insight into the company's values. The largest number of its visitors actually comes from the US demographic, accounting for approximately 42% of the overall traffic on the site.
Facts About Vivienne Westwood
Vivienne Westwood rose to fame after becoming one of the creators of the punk rock movement in the seventies. She met Malcolm McLaren, who invited her to design clothes for the Sex Pistols with him. Their apparel quickly garnered attention from a wider audience, showing how an ordinary teacher became one of the most influential female fashion designers of the century.
17. Vivienne Westwood has been a designer since 1980.
(National Gallery of Australia)
In 2006, the Victoria and Albert Museum in London dedicated an exhibit to celebrate her contribution to the fashion industry. "Vivienne Westwood: 34 Years in Fashion" still is the biggest exhibition this museum has ever devoted to a British designer.
18. Vivienne Westwood's annual revenue in the UK is slightly over £29 million.
(Statista)
British people love to support their designers. One of the most notable facts about fashion designer Vivienne Westwood is that the UK is her largest market by far. Italy comes in second, with £7.7 million in revenue. Her designs are also popular in Japan, generating £6.1 million in revenue to date.
19. Vivienne Westwood's gross profit margin is 53%.
(Statista)
According to the latest available data, Vivienne Westwood increases her profit margin every year. In 2016, the brand reported a profit margin of 46%, and the percentage has only increased. Experts believe that the brand's profitability will continue to rise in years to come.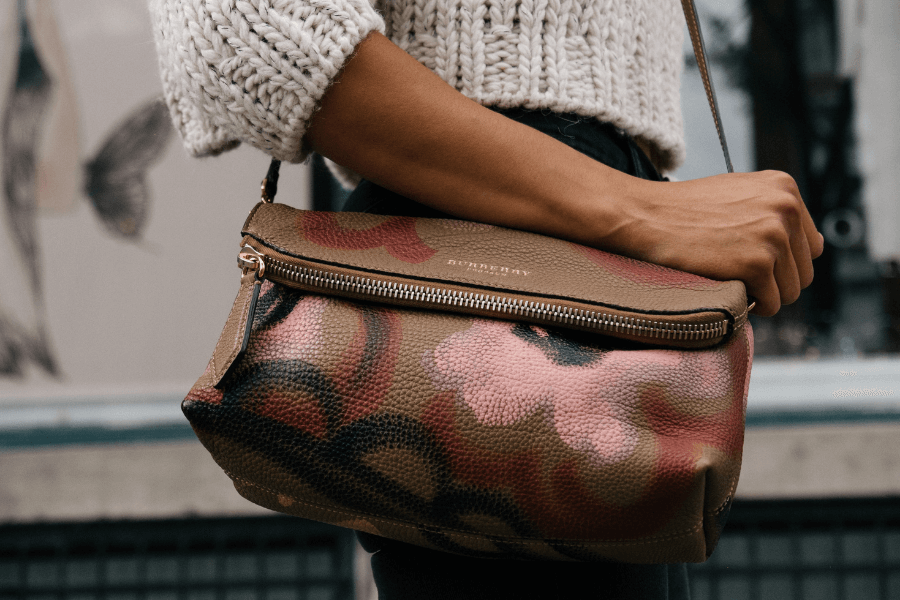 Fashion Designers Facts About Burberry
Unlike most other founders of huge fashion companies, Thomas Burberry was more an inventor than a designer. He loved to experiment with materials that eventually led to the invention of gabardine. This discovery in the 1890s made him one of the most influential figures in the British fashion industry. 
20. Burberry's value was estimated at £3.9 billion in 2021.
(Statista)
Burberry is worth billions, but in recent years, its value has been fluctuating. The highest market value was recorded in 2018 at £4.3 billion. In 2020, on the other hand, fashion designing facts show that the brand's value was estimated much lower at £3.6 billion.
21. Burberry's worldwide revenue amounted to £2.3 billion in 2021.
(Statista)
The fluctuating value goes hand in hand with varying revenue. In 2020, Burberry's revenue was much higher at £2.6 billion, and in 2019, it was £2.7 billion. Even though there was a small decrease, the numbers are still much higher than ten years ago. In 2011, the brand's revenue was £1.5 billion.
22. The Asia Pacific region generated 52% of revenue for Burberry in 2021. 
(Statista)
According to the latest reported facts about fashion designers and their influence, the revenue of Burberry in the Asia Pacific region amounted to £1.2 billion. The EMEIA region comes in second with a share of 27%. In 2021, it brought £628 million to Burberry. Finally, the Americas has a 20% share with reported revenue of £475 million in 2021.
23. Burberry employs nearly 5,000 people in the EMEIA region.
(Statista)
As of 2021, Burberry employed 4,819 people in Europe, the Middle East, India and Africa. The brand has 56 stores in this part of the world, accounting for most of its employees. In the Asia Pacific region, Burberry has 97 stores but employs only 3,000 people, while the Americas have 61 retail stores and employs 1,400 workers.
Fashion Designers Facts: Summary
The fashion industry is a great contributor to the British economy. Accounting for 1% of the UK's wardrobe selections and almost half of the gowns for British weddings, luxury fashion is among the UK's favourite industries. 
Fashion designers are trendsetters and have the potential to become major cultural influencers like Jimmy Choo, Vivienne Westwood, or Thomas Burberry. It can be a difficult industry to break into, but reports show that the fashion design industry employs thousands of people worldwide. 
What does a fashion designer do?
The primary purpose of a fashion designer is to create original clothing. Most of the time, they develop sketches of clothes, shoes, and accessories. Fashion designers also choose patterns and fabrics of the apparel and footwear and give instructions on how to create the products they designed. The majority of designers also participate in the process of making their clothes by sewing and drawing. They need to have a good understanding of materials, sewing techniques, and fabrics and follow major fashion trends.
Where do fashion designers work?
Fashion designers typically work in wholesale or manufacturing establishments. They can also be self-employed or work for retail companies, theatre and dance companies or film studios. It can be difficult to find a job as a fashion designer, but it all depends on diligence and creativity. 
What percentage of fashion designers are female?
Fashion is a female-dominated industry. Notably, 73% of all designers are women, while men make up approximately 20% of the industry. Despite being a majority, women are still paid less than their male counterparts.
Are fashion designers in demand?
In the last two decades, the profession of fashion designer has been in demand. Vacancies for fashion designers have increased by 74% since 2004, and experts predict a demand rise of 3% in the upcoming years. While this may be promising for the industry, it still doesn't compare to job growth in any other profession. 
How much does a fashion designer make?
The average earnings of a fashion designer are influenced by several factors, including region, experience level, and position. In the United States, for example, the median earnings of a designer are £54,800, with a range between £38,600 and £75,000 per year. Perhaps one of the tougher fashion designers facts to swallow is the average UK fashion designer earns just £27,130 a year, but it doesn't stop them from outputting substantially more than the average worker.
Sources: