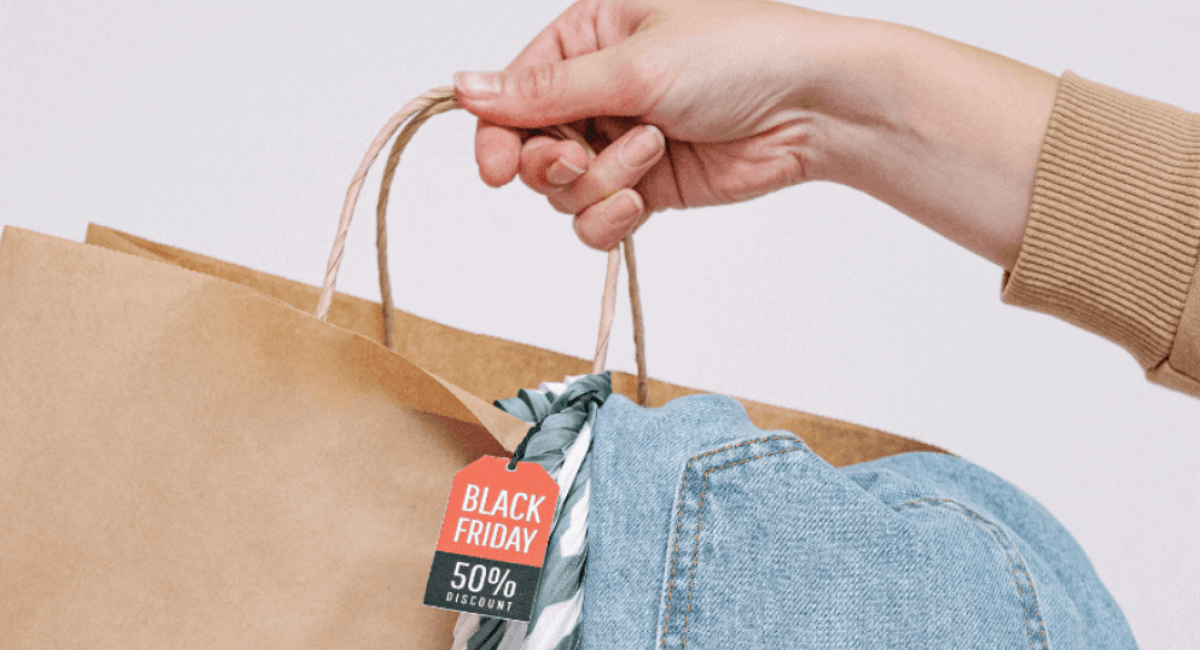 12 Revealing Groupon Statistics for 2021
Posted on |
Groupon started in November 2008, but it was quite different from what it is today. The idea was to launch a group buying platform with deals available only once a critical mass or a tipping point was reached. However, this model soon had to be abandoned for financial reasons.
Regardless of the business model, the company boomed.
Since its founding, more than a billion Groupons have been sold all over the world, and millions of customers and businesses have used the site's features to their advantage.
Read our Groupon statistics for 2021 to find out how this pioneering company is faring in these financially uncertain times.
Top Groupon Stats and Facts for 2021 (Editor's Choice)
More than 75% of Groupon transactions in 2020 were completed on mobile devices.
Customers worldwide have bought more than 1.5 billion Groupons so far.
In 2020, the company made US$1.4 billion in revenue.
66% of businesses found success through their Groupon promotions.
71% of Groupon's potential users are women.
Groupon is the most visited site for Black Friday coupon deals.
Essential Groupon Statistics for 2021
1. Groupon's profit in 2020 stood at US$677.3 million.
(Groupon)
This is a significant 43% decrease compared to the company's reported US$1.2 billion profit in 2019. One of the sectors which lost the most is travel. The downturn in travel was estimated at 54% in the North American market and a whopping 90% internationally.
2. In 2020, Groupon made US$1.4 billion in revenue.
(MacroTrends)
The difference between Groupon's revenue in 2019 and 2020 is stark. In 2020, the figure was 36% lower than the US$2.2 billion in revenue the company generated a year earlier. The official report shows that not everything was bleak for Groupon in 2020. Namely, Groupon had a 65% inventory growth, which exceeded the company's expectations of 50% for the given period.
3. According to Groupon retention statistics, 66% of businesses found success through their Groupon promotions.
(ResearchGate)
In contrast, 32% of businesses stated their Groupon promotion wasn't successful. Groupon customer loyalty statistics show a massive difference in companies' experiences. Those who claim their cooperation with Groupon was successful also reported a 31% customer return rate, while the other group saw a retention rate of just 13%.
4. Groupon statistics for the UK show a 32% rise in visits between February and March 2021.
(SimilarWeb)
There were 4.67 million visitors to Groupon.co.uk in March 2021. Still, this number seems modest compared to over 7 million visits on average in the last three months of 2020. Yet considering that all the holiday shopping takes place in the year's final quarter, this is by no means an indicator of Groupon's declining market share or the decreasing public interest.
5. Groupon's employee count was 4,159 at the end of 2020.
(Groupon, MacroTrends)
The 2020 Groupon annual report shows that the steady decrease in the number of employees continued amid the global pandemic. This decrease has lasted for the last six years, but the drop was more dramatic in 2020. The number of employees fell from 6,277 in Q1 to 4,159 in Q4 2020—a 33.7% employment decrease over nine months.
6. As of March 2021, 90% of UK consumers have heard of Groupon.
(YouGov)
While 46% have a positive opinion of the company, 10% think of it negatively, and 33% have expressed a neutral stance. According to YouGov's Groupon stats, women in the UK are more in favour of the company, with 56% having a positive opinion compared to just 38% of UK men.
Groupon Usage Statistics for 2021
7. Groupon had 29.6 million active customers at the end of 2020.
(Groupon, Statista)
Groupon user statistics show that the number fell by more than 12 million from 41.8 million customers worldwide in the year's first quarter. This refers to customers who had purchased at least once during the trailing twelve months. For Groupon, the number of users has been falling for almost three years now—since 2018's first quarter, when it had 49.6 million customers.
8. More than 75% of Groupon transactions in 2020 were completed on mobile devices.
(Groupon, Statista)
According to Groupon transaction statistics, customers show a strong preference for mobile use. This preference reflects the current trend seen in general mobile commerce statistics. It's no surprise, seeing as Groupon reported over 200 million app downloads by September 2019.
9. For three consecutive years, Groupon has been the most visited site for Black Friday coupon deals.
(SEM Rush)
Groupon users statistics show the company's site has been the most visited for Black Friday coupon deals since 2018. However, October 2020 saw a noticeable 7% slump in traffic to all coupon websites. According to SEM Rush, this is likely because deals were available all year round due to the COVID-19 pandemic, so consumers felt fatigued by the year's final quarter.
10. Customers worldwide have bought more than 1.5 billion Groupons so far.
(Groupon)
In more than twelve years since Groupon's launch date, the company has worked with over a million merchants. It has also redirected over US$25 billion into local businesses over the years.
Groupon User Demographics
11. 71% of Groupon's potential users are women.
(CivicScience)
Groupon demographics reveal the platform's users are predominantly female. Women also make up 55% of those who used Groupon and enjoyed the experience. A recent survey shows that women are the group with the highest potential for purchasing via Groupon in the future.
12. Most Groupon users who like the service are aged 30–34.
(CivicScience)
According to a recent survey, the company is most popular among people between 30 and 34 years of age—one of the Groupon facts that speak about its staying power.
This population was the youngest adult segment when Groupon was starting out. Almost 40% of consumers in this age group have used Groupon and liked it, and 11% of them had bought a Groupon in the month prior to this survey.
Groupon remains popular with young shoppers, too. The survey found that people aged 18–29 use the platform most frequently, with 19% buying at least one Groupon in the previous 30 days.
Groupon originated a unique idea—offering products and services to customers at massive discounts, allowing many to try them out for the first time. While successfully building its own brand, Groupon also helped businesses worldwide grow and attract new customers.
Although Groupon statistics show a decrease in revenue, the company still has great potential for innovation and growth. It recently introduced loyalty programmes and is planning to extend its services in an attempt to disrupt the ecommerce landscape once again.
FAQ
How does Groupon work?
Groupon is essentially a service that helps customers and businesses connect. For businesses, it's a valuable marketing tool as it improves brand recognition and helps bring in new customers. The partner company offers a discount, and Groupon takes part of the profit as the middleman.
Why is Groupon so cheap?
Groupon is cheap because every offer is a chance for a business to attract new customers—it primarily serves as a marketing platform. From the consumers' perspective, Groupon always provides a good deal. But from the businesses' perspective, success depends on the results.
How much of a percentage does Groupon take?
The percentage itself is not fixed and depends on the business collaborating with Groupon. Some businesses with a large audience drive interested customers to Groupon, while others use the company as a marketing tool. In most cases, Groupon keeps 50% of the price.
Is Groupon really worth it?
According to Groupon marketing statistics, 66% of businesses that worked with the company said the promotion was worth it. Groupon can introduce a brand to new audiences and turn them into returning customers. Some customers spend more at the company due to the hefty discount they provide. However, the customers who are regular bargain hunters won't bring businesses much benefit, so some companies don't see a significant improvement.
How many people use Groupon?
Groupon stats reveal that about 30 million people actively use Groupon. As of early 2021, most users come from North America, while around 12 million come from countries worldwide.
How much is Groupon worth?
Groupon statistics show the company's revenue has been declining over the last several years. According to Groupon's 2020 report, the company made US$1.4 billion in revenue. Of course, not all of that is pure profit—that number is smaller and currently stands at US$677.3 million.