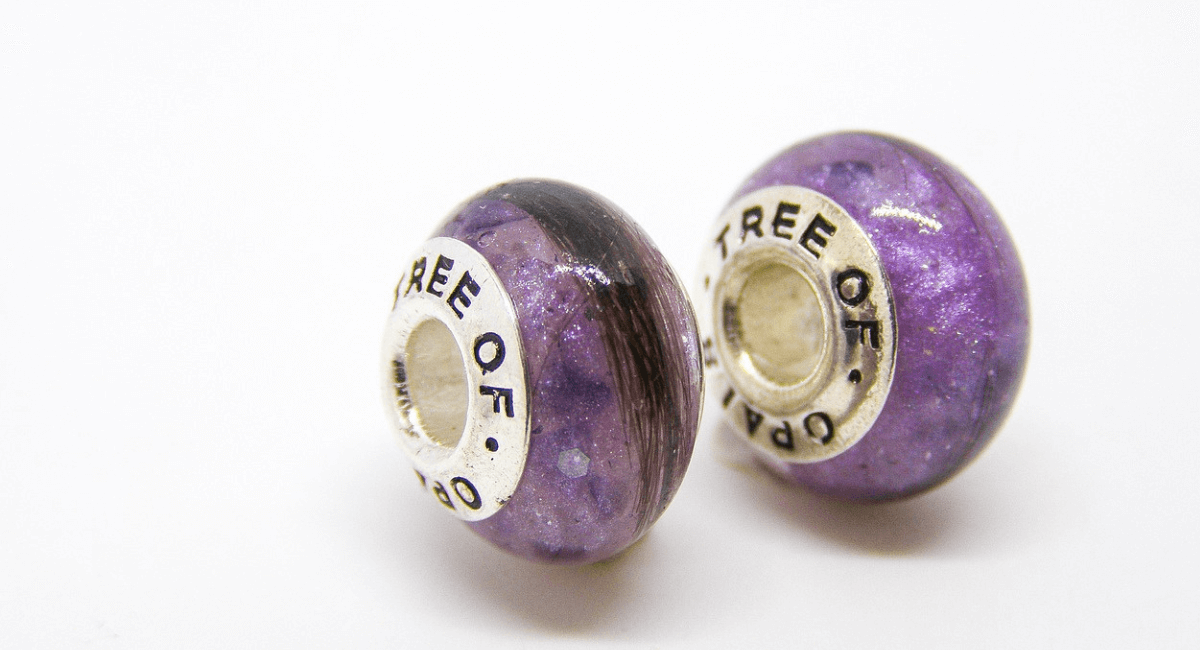 How Many Charms Fit on a Pandora Bracelet? + 5 Key FAQ
Posted on |
Everything's better with a bit of sparkle. And what could be more dazzling than a Pandora bracelet full of charms? If you're looking to add some glamour to your outfit or want a new accessory to show off, this bracelet is the way to go.
But how many charms fit on a Pandora bracelet exactly? And how do you choose the right ones for your bracelet? Keep reading to find out.
How Many Charms Can You Fit on a Pandora Bracelet?
1. How Many Charms Fit on a Pandora Bracelet?
You can fit 17 to 22 charms depending on their size, style, and the length of your Pandora bracelet. This also includes two clips and any spacers of your choice. If you add a safety chain, it will take the space of two charms.
Style-wise, most types of bracelets look best if you don't go overboard. A too cluttered bracelet can appear messy rather than fashionable. So, it's best to decorate your Pandora bracelet with around eight charms.
2. How to Put Charms on a Pandora Bracelet
Adding charms to your Pandora bracelet is a fun and easy way to show off your style. You can start with a pre-made charm bracelet. Alternatively, you can create personalised jewellery by adding individual charms, spacers, and clips.
You have to open the bracelet before putting on a charm. Here's how:
Find the grip of your bracelet. If there are no charms on the bracelet, you should recognize the grip easily. Usually, Pandora bracelets have barrel- or ball-like grips. Some bracelets from Pandora Moments might have a lobster clasp.

Put your fingernail inside the notch of the clasp. Once you've grasped the notch with your nail, gently pull it open. If you don't want to use your fingernails, you can buy the Pandora clasp opener to help you with this step. 

Opening a lobster clasp is simple. Use your fingernail to pull the spring of the clasp and unhook it from the chain.

To open a Pandora bangle bracelet, you have to twist and push the ball to the end of the bracelet till it pops off.

Once you put the charms on, place the clasp back in place and push the notch down. For lobster clasps, place the chain in the clasp and attach it, or screw back the ball on the bangle bracelet.
To add Pandora charms:
Screw the charm at the end of the bracelet. Twist it over the threaded area until it slides on. Most bracelets have three sections divided by small barriers. To go over them, simply twist the charm until it slides freely. Newer models rarely have these sections.

Slide it on. There are some unthreaded charms you can slide on the bracelet.

Clip it on. Most of the clip-on charms are designed for the Pandora Reflection collection. It's pretty straightforward to put them on. Find the clasp on the charm and use your fingernail to gently pull open the notch. Place the charm on the bracelet and close the notch of the clasp.
3. What Are Pandora Charms Made Of?
Most Pandora charms are hand-made from sterling silver. Other materials include 14k gold, Murano glass, and cubic zirconia stones. A few special edition charms are made with diamonds, like the Birthstone charms, LovePods, and Disney charms.
You might think that this makes them too expensive, but Pandora bracelets can be affordable if you know what you're looking for. There's a range of prices from which to choose charms and bracelets. Also, Pandora offers discount codes that additionally lower its prices.
4. Do All Pandora Charms Fit All Pandora Bracelets?
No, not all Pandora charms are charms that fit all Pandora bracelets. There are special charms made for every type of bracelet. These are the four Pandora bracelet concepts with charms:
Pandora Moments

Pandora Reflexions

Pandora Me

Pandora Essence
It's best to pick charms that go with the bracelet type you're wearing to avoid damage to your bracelet. So, you should wear Moments charms on a Moments bracelet, Reflexions charms on a Reflexions bracelet, and so on. That said, Moments charms are the most versatile in this group. You can attach many of them to other types of bracelets as well.
Charm types also attach differently. Pandora Moments are screwed or threaded on the bracelets, whereas Pandora Reflexions charms are clipped on. Mini-dangle charms are designed for Pandora Me and can be attached only on bangles, link chains, or snake chains. Pandora Essence bracelets are designed for beaded and bangle charms, but this type was discontinued.
5. How to Stop Pandora Charms from Moving
The best way to keep your Pandora charms from moving is to use clips. Clips are designed to hold charms in place and come in a variety of styles to match any bracelet.  For the most stylish look, it's best to wear clips in pairs. That way, your bracelet will look symmetrical and elegant. 
You can also add spacers between charms. They are small and thin dividers used to separate the charms. Spacers slide on the bracelet and help frame your charms.
Now that you know how to put charms on Pandora bracelets and make them look stylish, it's time to get creative! Mix and match different colours and styles to create a unique look that represents your personality. 
Don't be afraid to experiment. The best part about Pandora charms is that they're easy to remove and replace with new ones when you feel like changing things up.