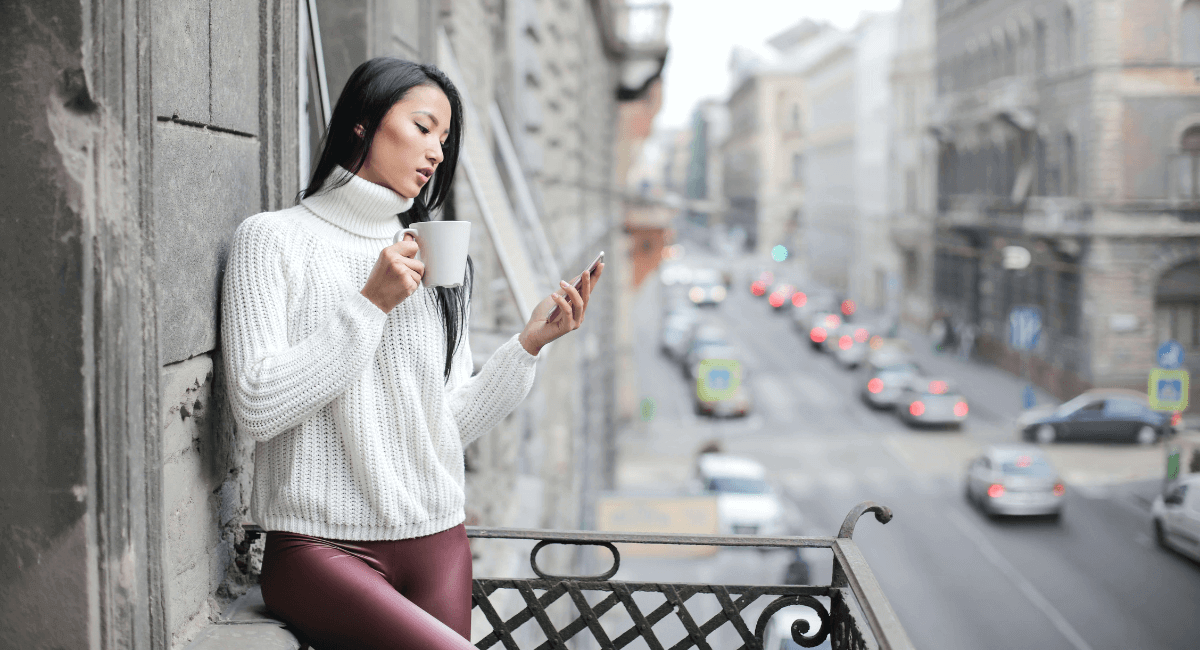 How To Become a Brand Ambassador + 6 Questions Answered
Posted on |
When you think of brand ambassadors, what comes to mind? Probably people like celebrities or athletes who promote a product or service on behalf of the company.
But did you know that anyone can become a brand ambassador? If you have a strong social media following and are passionate about sharing your favourite brands with your followers, you could be a perfect candidate for this role.
Keep reading to learn more about how to become a brand ambassador and what the job entails.
How to Become an Ambassador for a Brand
1. What Does a Brand Ambassador Do?
You're probably wondering, What does being a brand ambassador mean? As a brand ambassador, you'd be responsible for promoting the product or service of a company on your social media channels.
This could involve sharing photos or videos of you using the product, writing blog posts or articles about your experience with the brand, and even hosting giveaways and contests.  
Your goal would be to generate excitement and interest in the company's products or services and ultimately drive sales.
Of course, you'd also be compensated for your efforts. Most brand ambassadors are paid through commission (a percentage of sales generated). The rate depends on the number of followers you have—it can range from $10 to $10,000 per post, according to influencer marketing statistics. You'll also get free products, vouchers, and other perks from the company. 
Becoming a brand ambassador is a great way to get free stuff and save money on the products you love. It's also a great way to connect with like-minded people and grow your social media following. 
To be successful in this role, you need to have a big social media following and be very active on your channels. 
It's also important that you're genuinely passionate about the brands you represent, and that your followers can tell that you're genuine in your endorsements.
2. How to Become a Brand Ambassador on Instagram
Instagram is a very competitive social media platform with many users trying to show off their creativity and skills through photography and catchy captions. This makes it difficult to stand out and draw the attention of brands to your profile. 
That's why it's crucial to be strategic about your posts. Follow these tips and you'll be on your way to join the top fashion influencers on this platform.
Define Your Brand
To become an ambassador for a brand, you need to first define your own brand. Who are you? What do you stand for? What kind of content do you usually share on your social media channels?
Make sure that your social media channels reflect your brand and that the content you share is consistent with the message you want to share.
Optimise Your Instagram Business Bio
Your Instagram bio is one of the first things that brands will look at when considering you for a brand ambassador role. Make sure it's clear and concise, telling brands everything they need to know about you in just a few seconds.
Include a link to your blog or website if you're also a fashion blogger (or if you want to become one). And make sure to use relevant keywords so that brands can easily find you when they're searching for potential ambassadors. 
Post Consistent Content
When it comes to social media, consistency is key. Brands want to see that you're active on your channels and that you're regularly sharing high-quality content.
If you can show brands that you're consistently posting engaging material, you'll be much more likely to be considered for a brand ambassador role.
Grow Your Following
The more followers you have, the more attractive you'll be to brands. So if you're serious about becoming a brand ambassador, start working on growing your social media following. 
Some of the most effective ways to do this is by posting engaging content, using relevant hashtags, and running giveaways and contests.
Network in Your Niche
Another great way to make yourself more attractive to brands is to network within your niche. Get to know other influencers and bloggers in your space and start collaborations. Not only will this help you grow your following, but it will also show brands that you're serious about being an influencer.
Reach Out to Brands
Once you've defined your brand, optimised your Instagram bio, and started growing your following, it's time to start reaching out to brands.
Research potential brands to work with and reach out to them via email or direct message. Let them know who you are and what you do, and explain why you would be a great fit for their promotional campaigns.
3. How to Be a Brand Ambassador on TikTok
TikTok is more popular than ever. That's why more and more companies are looking for popular TIkTok fashion influencers to endorse and help sell their products on this platform. If you want to be one of them, take a look at these tips on how to become a brand ambassador in the UK and anywhere in the world using TikTok.
Use TikTok Creator Marketplace
The first step to becoming a TikTok brand ambassador is to sign up for the TikTok Creator Marketplace. This is where brands and influencers can connect to collaborate on marketing campaigns. 
To sign up, all you need to do is create an account and fill out your profile. Be sure to include information about your niche, your target audience, and your social media following.
Post Engaging Content
As with any other social media platform, the key to success on TikTok is to post engaging content. This means creating videos that are creative, funny, relatable, and informative.
The more engaged your followers are with your content, the more likely you are to get noticed by brands.
Add Hashtags to Your Favourites
Hashtags are a great way to reach new audiences on TikTok. When you use relevant hashtags, your videos are more likely to be seen by users who are interested in that topic.
To make it easier to find relevant hashtags, add them to your favourites so that you can quickly access them when you're posting a new video. 
Network with Other Creators
TikTok is all about collaboration, so don't be afraid to reach out to fashion influencers or other creators in your niche. You can collaborate on videos, cross-promote each other's content, and even guest-star on each other's channels.
Not only will this help you grow your following, but it will also show brands that you seriously want to become a brand ambassador. 
Search Other Social Media Platforms
TikTok isn't the only social media platform out there, so don't limit yourself to just one. Search for companies on other platforms, such as Instagram and Twitter, and reach out to them about collaborating. You never know when and where a brand will be looking for someone with your specific skill set.
Becoming a brand ambassador can be a great way to increase your income and grow your following. 
If you're interested in becoming an ambassador, start by reaching out to brands that you love and admire. Let them know why you want to work with them and be sure to showcase your social media reach and engagement numbers.
Above all, remember that being in this business is about building relationships. So, if you want to become a brand ambassador, communicate with others and be genuine and friendly. Most importantly, always put the customer first, because that's who will buy the product in the end.
Sources: