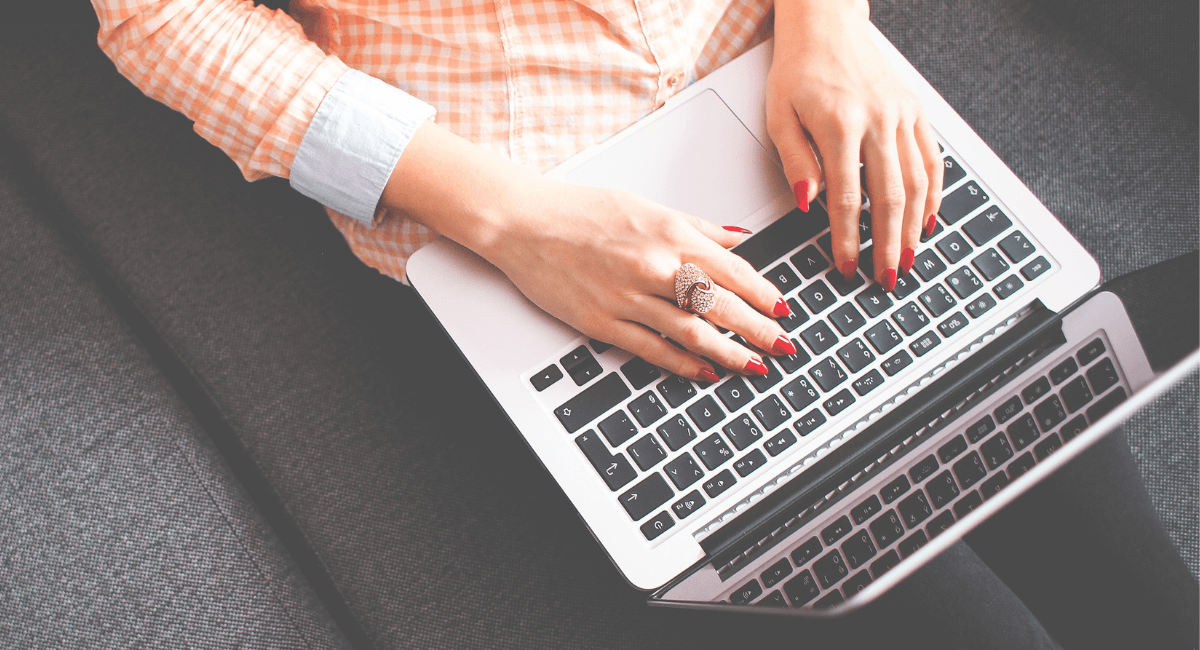 How To Become a Fashion Blogger + 6 Questions Answered
Posted on |
Fashion bloggers seem to have it all. They get to travel the world, wear the trendiest outfits, and share their sense of style with their followers.
But how do you become a fashion blogger? It's not as easy as it seems! There are a few things you need to know before you start your blog.
In this post, we'll give you some tips on how to become a fashion blogger and make a name for yourself in this competitive sphere.
How to Start a Fashion Blog
1. How Do Fashion Bloggers Make Money?
Sponsored posts are the most common way fashion bloggers make money, as the blogger is paid to write about a particular product or brand. Fashion bloggers might also be paid to participate in events or store openings, or to simply wear certain items of clothing.
Some bloggers sell advertising space on their blogs, while others create their own line of clothing or accessories. Whatever the method, fashion bloggers can make a pretty penny by simply sharing their love of fashion with the world.
2. How to Become a Paid Fashion Blogger
Here are the things you need to do if you want to become a paid fashion blogger.
Create an Effective Online Presence
Build your following by posting regularly and promoting your blog across social media. Once you have a loyal readership, brands will be more likely to approach you about paid opportunities.
Create Great Content
Your blog posts need to be well-written and stylish. To really stand out, your photos need to be on point too. Make sure you invest in a good camera and learn how to take great photos to make your blog posts pop. It's also a good idea to find some great fashion blog examples to serve you as a starting point and inspire you.
Always try to offer better content. To be successful, you must produce high-quality content that's relevant to your niche.
Network, Network, Network
Get involved in the fashion community and start meeting people. Attend industry events, meet with PR representatives, and try to get your name out there. The more people you know, the more likely it is that someone will offer you a paid opportunity.
Contact Brands
Once you have a decent-sized audience, you can start approaching brands and asking to be paid for sponsored posts. Becoming a brand ambassador will help you reach a wider audience and build a name in the competitive world of fashion blogging.
Be Flexible
Don't be afraid to take on different types of opportunities. You may be asked to write a sponsored post, participate in an event, or even just wear certain items of clothing. If you're willing to try new things, you'll have a better chance of landing paid gigs.
Be Yourself
You should also try to be unique and stand out from the other fashion bloggers out there. If you can do all of this, then you'll be well on your way to becoming a paid fashion blogger.
3. How Much Does a Fashion Blogger Make?
For a fashion blogger, salary varies. They can make anywhere from $16,000 to $80,000 a year, depending on their reach and the type of opportunities they take on.
Fashion bloggers can charge anywhere from $500 to $5,000 per sponsored post, and their rates might increase when they represent bigger brands. When it comes to events or store openings, they can make several thousand dollars just for attending. But it all depends on their online prominence and their number of followers.
So, if you're looking to become a fashion blogger, the good news is that you can make some serious cash!
4. What Do You Need to Be a Fashion Blogger?
First, you'll need a strong sense of personal style. This will be the foundation of your blog—your readers will come to you for fashion inspiration, so your blog must reflect your unique aesthetic.
Second, you'll need to be a skilled photographer. High-quality photos are essential for a successful fashion blog, as lousy photos will turn off potential readers quickly.
Third, you'll need to be well-organised and detail-oriented. A fashion blog is all about the details, so you'll need to be able to keep track of posts, products, and deadlines.
Finally, you'll need to be passionate about fashion. If you're not genuinely interested in it, it will be difficult to sustain a successful blog.
5. How to Become a Fashion Blogger on Instagram and Get Paid
Everyone's got their unique sense of style. And what better way to share your fashion sense with the world than by becoming a fashion blogger on Instagram? As a fashion blogger, you'll be able to share your outfit of the day (OOTD), give styling tips, and ultimately get paid for it all!
Here's how to be a fashion blogger on Instagram:
Pick a catchy username and start posting some great photos. Make sure to use hashtags so that people can find your posts. For inspiration, see what the

best fashion influencers

are doing.

Engage with other users. Follow other fashion influencers and bloggers and comment on their photos.

Once you've built up a following, start reaching out to brands for sponsored posts. Companies are always looking for influencers to promote their products, so this is a great way to make some extra cash.

Finally, don't forget to have fun! Fashion blogging should be enjoyable, so make sure to post content that you're passionate about.
6. How to Start a Fashion Blog with No Money
Starting a fashion blog can seem like a daunting task, especially if you don't have a lot of money to invest. However, it's still possible if you choose the right tools.
First, consider using a free blog platform such as WordPress or Blogger. These platforms offer basic features and allow you to get started quickly and easily.
Second, take advantage of social media such as Pinterest and Instagram to promote your blog. Free accounts on these sites can help you reach a wider audience and generate traffic to your site.
Finally, be creative with your content and snap unique photos and videos to attract readers.
By following these tips, you can start a fashion blog on a shoestring budget.
If you're looking to become a fashion blogger, follow these simple steps and you'll be on your way! Don't forget to keep practising and expanding your skills—the more you blog, the better you'll get.