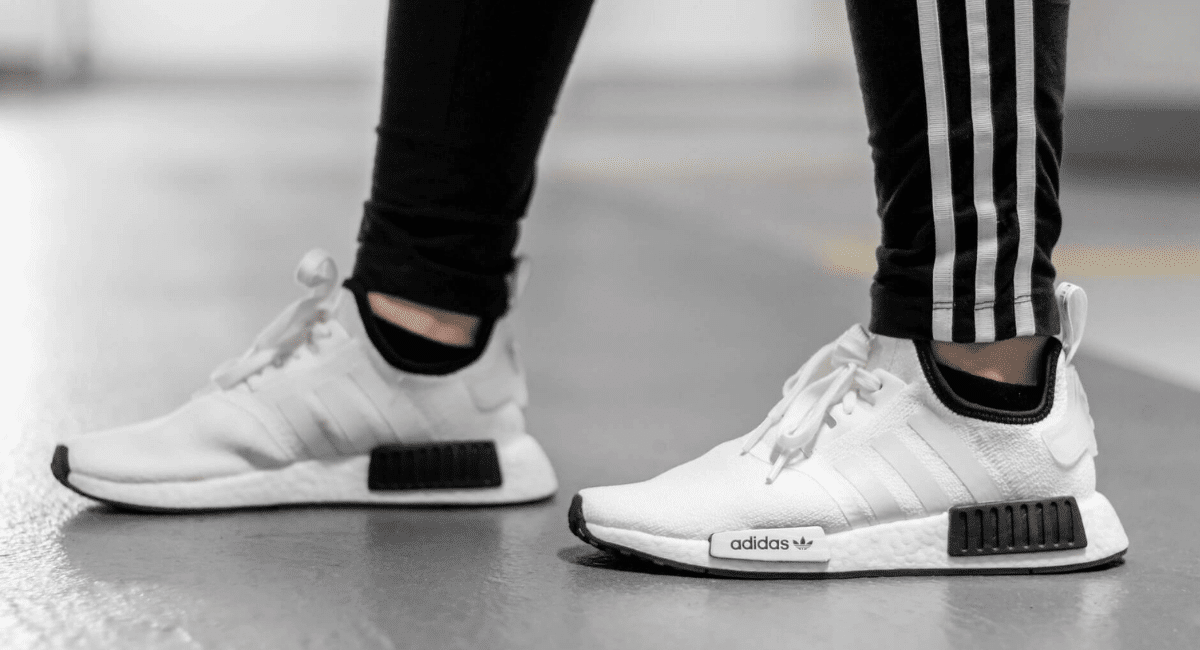 How to Become an Adidas Product Tester + 5 Burning Questions Answered
Posted on |
Adidas is one of the leading sportswear brands and one of the most popular sports labels in the UK. That's why it doesn't come as a surprise that many people are interested in learning how to become an Adidas product tester. If you're one of them, you've come to the right place.
We have all the information on applying for the position, requirements, and the whole process of product testing. Moreover, we answered the five most common questions potential product testers have about the brand's testing process.
How Does Adidas Testing Program Work?
The process of becoming a tester with Adidas is pretty easy. You'll simply have to find the product tester section on the official Adidas website, check if you meet the requirements, and fill out your application. If chosen, the product testing team will get back to you with the information about the assessment process.
In most cases, you'll receive a product, test it out for a few weeks, and send it back to Adidas. Then, you'll have to fill out a survey with your feedback.
1. How to Apply for the Adidas Product Testing Program?
(Adidas)
Anyone who wants to be a product tester can visit the company's official website and apply. There is a special product testing section on the site with all the information about this position. Adidas differentiates between testers from Europe and the US, which means that footwear lovers from other continents won't be able to apply.
Moreover, the brand has minimum requirements a candidate needs to meet to become a product tester. First, all testers need to have a good internet connection and an e-mail address. In addition, reading and writing in English or German is a must. A person needs to be of age, which is 18 years old in Europe, and willing to provide their body measurements.
Adidas also has clauses that protect the brand from competitors. For instance, a brand's product tester isn't allowed to test any competitors' products. Furthermore, Adidas testers can't share any information about the item they're testing on social media or during private discussions.
Once you fill in a survey, you'll be asked to provide your sizes. As Adidas's test products come in limited sizes, not everyone would be able to join the programme. You'll also have a higher chance of being chosen if you play any sport and meet a minimum weekly activity requirement for it. What's more, a tester is chosen based on other characteristics, such as location, demographic group, and size.
2. Does Adidas Pay for Product Testing?
(Paid From Surveys)
Unlike most other companies, Adidas doesn't pay for product testing. That's why its program is only for the most passionate footwear and apparel lovers who just have a desire to participate in creating a product with Adidas. What's more, product testers aren't allowed to keep the items they're testing. Once your assessment period is over, you will have to return all the products to Adidas.
On the upside, Adidas product testing will allow you to wear Adidas shoes or apparel during the testing period. Thus, for two to four weeks, you'll have a brand new pair of shoes or high-quality clothing you'll have to wear many times to test them out properly. During that period, you'll need to keep detailed logs of your activity and complete a survey to provide Adidas with your feedback once you return the items.
If you do want to keep the products after you've tested them, you should try with another huge sportswear company.
3. How to Get Free Shoes From Adidas?
(The Wealth Circle)
If you've been following our article closely, then you already know that product testing for Adidas won't be a way for you to get free shoes from the brand. Therefore, you shouldn't apply for the position if you want freebies from the company.
The best way to get free Adidas shoes is to grow a following on social media and enjoy the fruits of influencer marketing. Adidas has worked with various influencers and provided them with free stuff in return for a promotion.
Moreover, if you want to check if Adidas wants to work with you, becoming an unofficial sneaker product tester by creating your blog is the best way to go. Once you grow a larger, loyal following, you can contact Adidas to see whether it would like to become your partner.
In addition, some companies provide customers with freebies when they give honest feedback on their products. We aren't sure if Adidas is one of them, but it's worth trying.
Another way to get freebies without becoming a footwear or clothing tester is by participating in a giveaway. Adidas doesn't host giveaways as much, but many great retailers offer the brand's products in their stores. Thus, you can do some research to check if there are ongoing giveaways available on popular sports resellers' websites and social media profiles.
Lastly, you can join local Facebook groups where people give things they don't need or offer exchanges. There, you may be able to find someone who wants to give their Adidas shoes away.
4. How Much Do Adidas Product Testers Make?
(Comparably)
As we mentioned, Adidas doesn't pay its product testers. Moreover, they don't get to keep the clothes after the testing period is over. In most cases, that period lasts from two to four weeks. Thus, the only reason you should get into Adidas product testing is if you like products and want to have a new pair of sneakers to try out every once in a while.
In case you want to make money testing Adidas products, you should apply for Adidas QA tester positions. Quality assurance testers check if all the items the brand creates are high-quality with all the features in place. On average, a QA tester for Adidas living in the United States earns around £68,000 a year. Moreover, the salary range goes from £54,000 to £83,000 a year.
5. Is Adidas Product Testing Legit?
(Paid From Surveys)
Even though you won't earn any money from testing Adidas products, the position is legit. In addition, you can apply for it on the official Adidas website. If chosen, the Adidas team will get back to you with instructions and timelines. Once you receive an item, you'll have two to four weeks for the Adidas product testing.
Moreover, the Adidas team will inform you how many hours per week you'll have to wear that specific product to test it out. As soon as the assessment period is over, you should return the item to Adidas. The brand provides you with a return label so that the shipping will be free of charge. Then, the team will send you a short online questionnaire about the product. You'll have to fill it out to finish the testing process.
Final Thoughts on Becoming an Adidas Product Tester
If you want to become a full-time product tester and earn money from assessing companies' new collections, Adidas is probably not a great place to start. The main reason is that the brand doesn't pay its product testers. Thus, it's a good pastime activity that will pay off only if you like the brand and want to try out its stuff for free.
In case you're interested in becoming a product tester for Adidas, you should check whether you meet the requirements for your region before filling out the application form.
Sources: