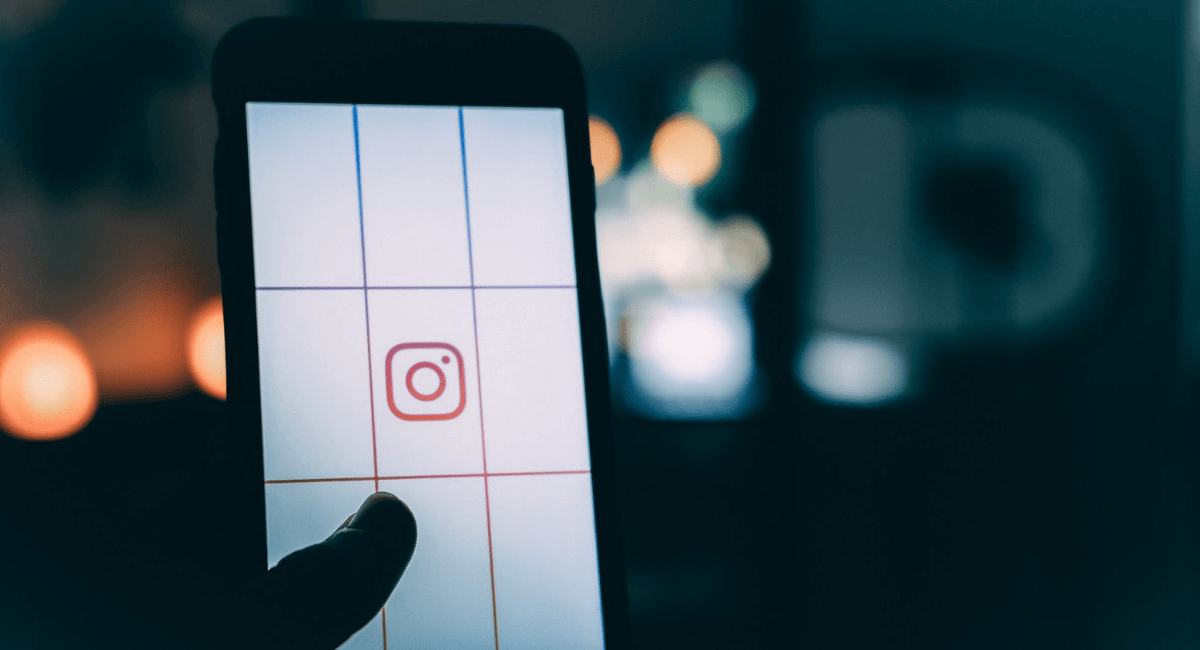 25+ Amazing Instagram Marketing Statistics You Should Know in 2021
Posted on |
Whether it is a story from a friend, a post from your favourite influencer, or just a random person sliding into your DM's, Instagram has become the go-to social media platform.
This social media network had come a long way since its launch back in 2010. This platform has grown into the powerful marketing brand that it is today from a simple application for sharing photos and videos.
With that said, we've put together some of the most jaw-dropping Instagram marketing statistics, which will help you understand just how much marketers value and have faith in this platform.
Instagram Marketing Statistics Highlights - Editor's Choice
UK Instagrammers spend an average of 53 minutes per day on this platform.
About 60% of customers explore new products through this app.
More than 30.5 million people use Instagram in the UK in 2021.
More than 80% of platform users in the UK follow at least one business.
In 2020, the higher education industry had the highest engagement rate.
David Beckham was the most followed influencer in the UK in 2019 and 2020, too.
Around 86.6% of Instagrammers post stories.
This social media network has more than 2 million monthly advertisers.
Instagram Marketing Stats UK
1. David Beckham was the most followed influencer in the UK in 2019 and 2020, too.
(Statista)
Instagram marketing statistics show that Manchester United's legend and one of the best football players, David Beckham, had the most Instagram followers in the UK in 2020, with almost 66 million followers. Thanks to his fame and celebrity background, this 45 years old former English international football player won the hearts of many, so this number of followers is to be expected. 
2. 55.5% of Instagrammers in the UK are between 18 and 34 years old.
(NapoleonCat)
Around 30.5 million people in the UK use Instagram, with 57.1% of them being female and 42.9% male. The majority of them are between 18 and 34 years old, which goes to say that this platform is particularly interesting to Millenials and Gen Z. 
3. More than 80% of Instagram users in the UK follow at least one business.
(Business Times)
Instagram users aren't just active in following their favourite brands. They are engaged. More than 80% of Instagram customers follow at least one business, and 20% of users engage a business profile on Instagram every day, according to Instagram statistics from 2020 concerning the UK. 
4. Instagram users in the UK spend an average of 53 minutes a day on the platform.
(The Last Hurdle)
Everyone is preoccupied with work during the day, but we still find some time to log into our favourite apps. Instagram user statistics show that UK Instagrammers spend 53 minutes on this platform per day, while they spend an average of 58 minutes daily on Facebook. 
5. More than 30.5 million people use Instagram in the UK in 2021.
(NapoleonCat)
As of February 2021, there are more than 30.5 million Instagram users in the UK, which makes up around 45.1% of the entire population in this country. In February 2020, the number of platform customers stood at more than 23.9 million, or 35.3% of its total population. In other words, another 10% of the UK population started using Instagram within a single year.
6. The UK had the 9th largest audience on Instagram in 2020. 
(Statista)
Instagram usage statistics show that with 130 million Instagram users, the United States is at the top of the ranking list. Second is India with 100 million Instagram users, and third Brazil with 90 million users. The United Kingdom is ranked 9th with 27 million Instagram users. 
Interesting Instagram Stats
7. There are around 4.2 billion Instagram likes recorded each day.
(Wired)
With 500 million people using Instagram on the regular, it comes to no surprise that more than 95 million new pieces of content are uploaded every day. It's also not surprising that people are engaging with the content and double-tapping to show their appreciation—around 4.2 billion times per day. 
8. About 60% of Instagram users discover new products through this application. 
(Falcon.io)
Right now, Instagram advertising is very popular. Instagram marketing facts indicate that Instagrammers actively search for products that deliver a perfect visual experience on this platform. That said, more than half of users have discovered a new product while scrolling through the app.
9. In 2019, Instagram stories had 500 million active users.
(Statista)
If we look at Instagram story statistics over time, around 400 million users posted Instagram stories every day in 2018 and only 150 million users did so in 2017. This indicates rapid growth in popularity of the stories feature, characterized by posts that disappear from a user's profile 24 hours after being posted.
10. 47.8% of Instagram posts in 2019 contained at least one emoji. 
(Statista)
While 52% of Instagram posts didn't contain any emojis, 38.2% had between 1 and 3 emojis. Only 0.9% contained over 10 emojis, though. Businesses tend to use emojis to replace text and increase Instagram global engagement—by eliminating the language barrier. 
11. On average, women receive five times more likes than men.
(Hopper)
Instagram advertising stats show that female users are more influential than their male counterparts. The average number of likes on a woman's post is 578, compared to 117 likes on a man's post. Additionally, men are 10 times more likely to like, comment and reshare a post posted by a woman.
12. In 2020, the higher education industry had an engagement rate of 3.19%.
(Rival IQ)
In comparison, this industry had an engagement rate of 3.96% in 2019, according to Instagram engagement statistics. In 2020, the Instagram engagement rate for all industries fell by around a quarter. Sports teams had an average engagement of 1.79% per post in 2020, and nonprofits had an average of just under 1.41%. Fashion had the lowest engagement rate: 0.51%.
Instagram Marketing Trends
13. Almost 84.4% of people prefer Instagram photos to videos.
(Preview, AdEspresso)
Certain types of photos will get more results than others. For example, images with a single dominant colour generate 17% more likes than photos with multiple colours. On the other hand, only 15.6% of Instagrammers watch videos, Instagram engagement stats show. However, videos still play a massive part in advertising on the app—depending on the industry this could be the right choice for you.
14. Around 86.6% of people post Instagram stories.
(Jumper Media)
The perfect way to communicate with your crowd is through Instagram stories. This feature allows users to post photos or videos which disappear after 24 hours. That said, keep in mind that not everyone watches these stories. Instagram marketing statistics show that only 36.6% of platform users choose to watch stories, while 63.4% of Instagrammers rather view Instagram posts.
15. About 17.8% of Instagrammers watch IGTV.
(Preview)
Released in 2018, the feature is relatively new on this application. With this feature, people can upload extensive, high-quality videos. Instagram statistics for 2019 show that more than 82.2% of platform users didn't watch IGTV, while only 17.8% of Instagrammers found the IGTV feature enjoyable.
16. More than 65% of Instagrammers have never bought anything on this platform.
(Preview)
Very few Instagram users dare to buy things through Instagram ads. Only 35% of Instagram customers try to purchase products on this platform, while 65% of users have never purchased anything. These Instagram statistics demonstrate that buying things on this app is still new to Instagrammers.
17. Around 14.9% of Instagram users don't want to be part of this social media network.
(Preview)
Not everyone enjoys being a part of this application. Some people find Instagram to be very stressful. 85.1% of Instagrammers love being a part of this fantastic platform, but 14.9% don't want to be on Instagram but still have an account. In the end, the bulk of Instagrammers appreciate being on this platform.
Instagram Advertising Stats
18. Instagram banked nearly $14 billion in advertising revenue in the US in 2020.
(Omnicore) 
Instagram advertising stats show a tendency of growth of advertising revenue for the platform. In 2019, this application earned $9.45 billion in advertising revenue in the US. At the current growth rate, this revenue is expected to reach $18.16 billion in 2021. 
19. Almost 55.4% of influencers use Instagram stories for sponsored campaigns.
(Omnicore) 
Influencer marketing is a very effective tactic that brings massive results to brands. Instagram advertising statistics show that the most popular system used for sponsored campaigns are Instagram stories. More than 55.4% of influencers use Instagram stories, 26% Instagram highlights, 15.9% Instagram pools, and only 10.3% use Instagram live. 
20. The average cost per click (CPC) on this platform is between $0.50 and $1.
(Karola Karlson, AdEspresso)
Instagram ads costs can reach up to $3.00 per click. The average CPC on this platform by country is $2.40. However, in some countries, the rate is enormous. For example, in Kenya, the rate is $3.68, while in Vietnam, it is $3.73. Then again, in some countries like Germany, it is only $1.39 per click. The cost per click is lower during the weekends, unlike weekdays, where CPC is more significant, according to Instagram traffic stats.
Instagram Statistics 2021
21. Cristiano Ronaldo has the most Instagram followers in 2021.
(Brandwatch)
With more than 306 million Instagram followers, the Portuguese football player Cristiano Ronaldo is at the top of the list. Dwayne the Rock Johnson is in second place, with around 249 million Instagram followers, while the third place belongs to Ariana Grande, with more than 247 million followers.
22. In 2021, Instagrammers spend an average of 30 minutes daily on this platform.
(Omnicore) 
As the years are passing, the daily time spent on this platform is continually increasing. In 2017, Instagram users averaged 25 minutes per day. In 2018, that number was 26 minutes, and now in 2021, the average time spent on this platform is 30 minutes every day.
23. #love was the most popular hashtag in 2020.
(All Hashtag)
The most popular hashtag on Instagram remains #love. Second on the list is the hashtag #instagood, followed by #photooftheday. Other popular hashtags are #fashion, #beautiful, #happy, #cute, #tbt, #likeforlike and #followme.
24. Brunei and Kazakhstan had the highest audience reach in 2020.
(Statista)
Instagram marketing trends showed that, with 68% of the population using this platform, Brunei and Kazakhstan have the world's largest Instagram crowd. Right after these two countries come the Cayman Islands with 65% of the population using Instagram, Kuwait with 64%, and Iceland with 63%.
25. In 2021, more than 1 billion people use the application monthly.
(Sprout Social, Statista)
The number of Instagram users becomes greater by year, growing steadily from 400 million in 2015, 500 million in 2016 to 800 million in 2017. Now, with 1 billion active users every month, Instagram trails behind Facebook and Youtube, which have 2.6 billion and 2 billion active users respectively. In comparison, Pinterest has 367 million active users and Twitter has 326 million.
26. Shopping habits of 46% of Instagrammers are influenced by the platform.
(Sprout Social)
The main reason people use this social media platform is to watch and share photos and videos, Instagram stats on the consumption of free content show. But, users also explore products from their favourite brands. After checking out a single product on this platform, 37% go to see the store, 65% visit the brand website, 37% visit a retail store, and 46% of Instagrammers order the product.
27. Instagram Live saw a 70% rise in April 2020.
(Business Insider)
Instagram video statistics show that live video streaming became a way of maintaining a sense of togetherness during lockdowns. The effectiveness of video in 2020 and the success of Tik Tok also inspired Instagram to create Instagram Reels, a video platform similar to Tik Tok.
28. In 2020, #giveaway was the top hashtag for health and beauty with an engagement rate of 1.481%.
(Rival IQ)
Also, Instagram hashtag statistics show that the top hashtag for the fashion industry was #newarrivals. The top hashtags in the Influencer sector in 2020 were #ad, #blacklivesmatter, and, again,  #giveaway.
Overall, more and more marketers are starting to appreciate the perfect marketing perks that Instagram has to offer. Hopefully, these Instagram marketing statistics have shown you just how big Instagram marketing is and will guide you in your next marketing campaign. 
FAQ
How many people use Instagram?
In June 2013, the number of Instagram users stood at 130 million. Today, we have more than 1 billion active Instagram users. Instagram demographics show that most of the users on this app are aged between 18 and 35 years old, signalling that Instagram is an essential part of Generation Z and Millennials' habits.
How successful is Instagram marketing?
After Facebook, this application is the second most engaged social media platform. Advertising and Instagram influencers make Instagram marketing more significant than ever, as 87% of online shoppers make shopping decisions on social media. That said, if you want your post to be more effective, you must pay attention to your target audience, create an attractive bio, use the right hashtags, post quality content, and build relationships with other Instagrammers. Marketing on this platform can be worth the time and effort since people are spending more time using it. 
Why is Instagram important for marketing?
Instagram is one of the best social media platforms for audience engagement, attracting Gen Z and Millennials as users. Businesses that choose to advertise on the platform can target their audience, which makes it pretty attractive. With Instagram's shoppable posts, companies can make money directly on the platform, as they can add tags to the products in their photos, as well as links with the product description, price, call to actions.
How many Instagram followers do you need to make money?
If your Instagram account has 5,000 followers, you can expect brands to pay between $25 and $50 per post. Well-established influencers with 30-80k followers can get hundreds of dollars per post. When your Instagram account reaches more than 100k followers, the charge is more significant and starts at $1,000 per post.
How much does Instagram pay you for 1 million followers?
Instagram itself doesn't pay you for 1 million followers. However, influencers with over a million followers can expect to earn over $10,000 per sponsored post.
How many users does Instagram have in 2021?
In 2020 already, Instagram had over 1 billion users. In the United Kingdom, there were 30.5 million Instagrammers and 133 million in the US. It's important to note that the gender mix on Instagram in 2020 was pretty even, with 51% of Instagram users being female and 49% male.
What is a good engagement rate on Instagram?
It all depends on the industry and the number of followers. While 0.98% was the median engagement rate across all industries in 2020, it would be cause for concern in the higher ed industry with an engagement rate of over 3%. On the other end of the spectrum, an engagement rate lower than 1% is considered good in the fashion, health, and beauty industries.
In 2020, influencers experienced an average rate of 1.42%. However, the number of followers plays an important role in determining a satisfactory engagement rate on Instagram. Influencers with a high number of followers have lower engagement rates (between 1% and 2%), while micro-influencers boast much higher engagement rates, even up to 8%.