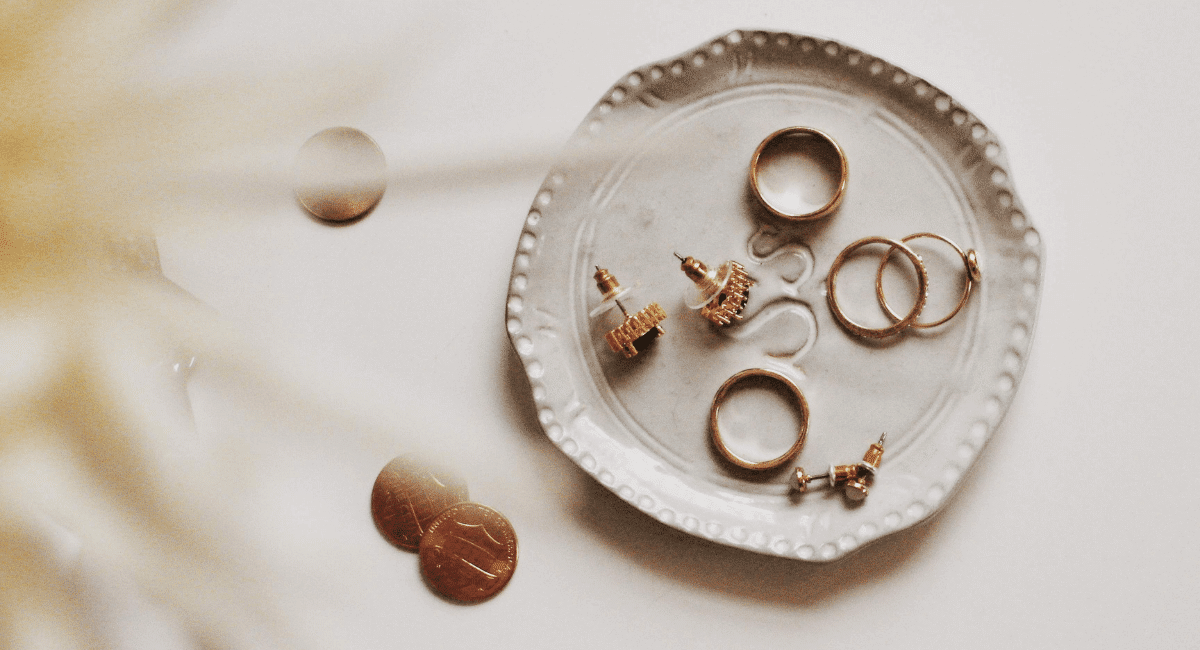 20 Dazzling Jewellery Industry Statistics on the Pandemic's Effect and Future Trends
Posted on |
Amid the 2020 global pandemic, many industries faced economic hardships — and the jewellery industry was no exception. With people around the world spending most of their time at home, the demand for jewellery was down, and the latest jewellery industry statistics reflect this.
In this comprehensive overview, we'll see exactly how severe an effect the pandemic had on the industry. We'll also examine how the UK market held up. Finally, we'll discuss the most recent industry trends and find out what experts say about the jewellery sector's imminent future.
Top Jewellery Industry Statistics (Editor's Choice)
The global jewellery industry could reach £360.6 billion in value by 2026.

Fashion jewellery saw a 59.5% revenue decrease in 2020.

The Asia-Pacific region is the world's largest jewellery manufacturer.

Five countries are responsible for nearly 80% of all silver jewellery production.

The global demand for gold jewellery decreased by 34% in 2020.

The

UK jewellery industry

will be worth £3.24 billion in 2021.

UK consumers spent £6.55 billion in 2020 on jewellery, watches, and clocks.

3D printed jewellery is to grow at a 22% annual rate between 2021 and 2025.

Lab-grown diamond market volume could rise to 19.2 million carats by 2030.

The online jewellery segment was estimated at £15.7 billion in 2020.
Jewellery Industry Stats: The State of the Market
1. The global jewellery industry could be worth £360.6 billion by 2026.
(Facts & Factors, Grand View Research)
Despite the turbulence the pandemic brought, the jewellery industry ended 2020 with a value of £234.1 billion, up by 7.5% from £216.6 billion in 2019. Analysts predict the market will maintain the upward trend over the next six years, growing at a compound annual rate of about 8.5%. This projection also includes two of the industry's key segments — luxury and fashion jewellery.
2. The luxury jewellery segment was worth £15.3 billion in 2020.
(Statista)
Luxury jewellery is part of the personal luxury goods market. It is the market's smallest segment, along with luxury shoes (£16.2 billion) and watches (£23 billion). In 2020, they all experienced a significant decline in sales. However, the luxury market is expected to fully recover by 2023, as its top brands continue shifting towards more sustainable and eco-friendly modes of production.
3. The fashion jewellery segment saw a 59.5% revenue decrease in 2020.
(Research and Markets, Allied Market Research)
Costume or fashion jewellery refers to jewellery not made from precious metals, whose primary purpose is fashion. Although initially projected to grow by 7.6% in 2020, this market segment saw an unprecedented decline amid the pandemic. Fashion jewellery industry statistics reveal its value went down from £23.7 billion in 2019 to £9.6 billion in 2020. And the recovery will be very slow — experts see it reaching £10.1 billion in 2021 and £13.4 billion by the end of 2026.
4. Asia-Pacific is the biggest jewellery market in the world.
(Facts & Factors, Mondaq)
The region is currently responsible for more than 60% of the industry's revenue, and experts predict it will retain its lead until at least 2026. Unsurprisingly, the main contributor to this trend is China, due to its size, economic power, and increasing consumer demand. Looking at the data on jewellery market size by country, India is another significant player in the region. A lot of this is cultural, as jewellery remains an integral part of many of the country's traditions to this day.
Over the coming years, industry insiders expect the Middle East and Africa region to also play a pivotal role in the global market. The presence of numerous goldmines across the region will be the main growth driver. In addition, the United Arab Emirates ranks among the top diamond trading hubs, attracting buyers from all over the world with its low-priced, high-quality gems.
5. Five countries are responsible for nearly 80% of all silver jewellery production.
(The Silver Institute)
Jewellery industry stats show that India is the world's leading manufacturer of silver jewellery. The country is currently responsible for about 35% of the global silver jewellery production. Thailand ranks second, in large part because big industry players like Pandora Jewellery have moved their production there. China, which used to top the list until 2013, ranks third, followed by Italy in fourth. With about a 5% share in global production, the US rounds out the top five.
6. France's LVMH leads the list of the world's top jewellery brands.
(Zippia)
The company — the result of a merger between Louis Vuitton and Moet Hennessy — ended 2020 with £39.2 billion in revenue. Although this number was 17% down from 2019 due to the pandemic, the company's vast portfolio helped it retain the lead. As of January 2021, LMVH's portfolio also includes New York City's Tiffany & Co., another world-renowned jewellery brand.
India's Rajesh Exports came in second place with £19.6 billion in revenue, up by 9.7% from 2019. According to an annual jewellery industry analysis, it was also one of only three top 10 brands that have achieved revenue growth in 2020 despite the economic downturn. The other two were UK's Chanel (up by 19% year-over-year) and the Paris-based Cartier (up by 16%).
Jewellery Facts: The Demand in 2020 and Beyond
7. The global demand for gold jewellery decreased by 34% in 2020.
(World Gold Council)
The total global demand in 2020 fell to 1,411.6 tonnes, setting the record for the lowest annual demand. In Europe, the average demand between 2011 and 2019 was around 75 tonnes per year. However, that number dropped significantly to just 56.7 tonnes in 2020. The jewellery industry stats from Europe show the impact of all the cancelled weddings and celebrations: the pandemic caught the continent by storm and resulted in a 21% fall in gold jewellery demand.
8. China's demand for gold jewellery in Q1 2021 was up by 212% from Q1 2020.
(World Gold Council, Statista)
The pandemic's effects on the world's largest gold jewellery consumer were drastic. From 637.3 tonnes in 2019, the demand for gold jewellery fell to 490.6 tonnes in 2020 — a 23% decline.
But the winds changed for China in 2021's first quarter. All the pent-up demand equalled 191.1 tonnes, up by a staggering 212% from Q1 2020. For a more accurate comparison, the demand in Q1 2019 was 183.6 tonnes, showing that the market is already on the road to  full recovery.
9. In 2020, the demand for silver jewellery was down by 26% year-over-year.
(The Silver Institute)
From 200.3 tonnes in 2019, the demand went down to 148.6 tonnes. Based on recent jewellery trends, experts predict the market will resume growth in 2021. However, they see the demand reaching just 184.4 tonnes. If their projections come true, the global demand for silver jewellery would be the lowest since 2012 — that is, of course, excluding the pandemic-ridden 2020.
10. The global demand for platinum jewellery dropped by 13% in 2020.
(World Platinum Investment Council)
While platinum became more interesting in industry and investment circles, the demand for jewellery dropped. In North America, the decline was even more pronounced at 19%. At the same time, Europe's manufacturing fell by 17% as demand dwindled. But jewellery industry statistics show the global demand should start growing again in 2021 at a 3% annual rate.
11. Worldwide diamond production declined by 20% in 2020.
(Bain & Company)
Diamond production was on a downward trajectory even before the pandemic — after reaching 152 million carats in 2017, it kept declining by 5% each year. Unsurprisingly, this decline was much sharper in 2020, with production decreasing by 20% from 2019. However, the numbers from the fourth quarter of 2020 and the first quarter of 2021 show signs of a speedy recovery.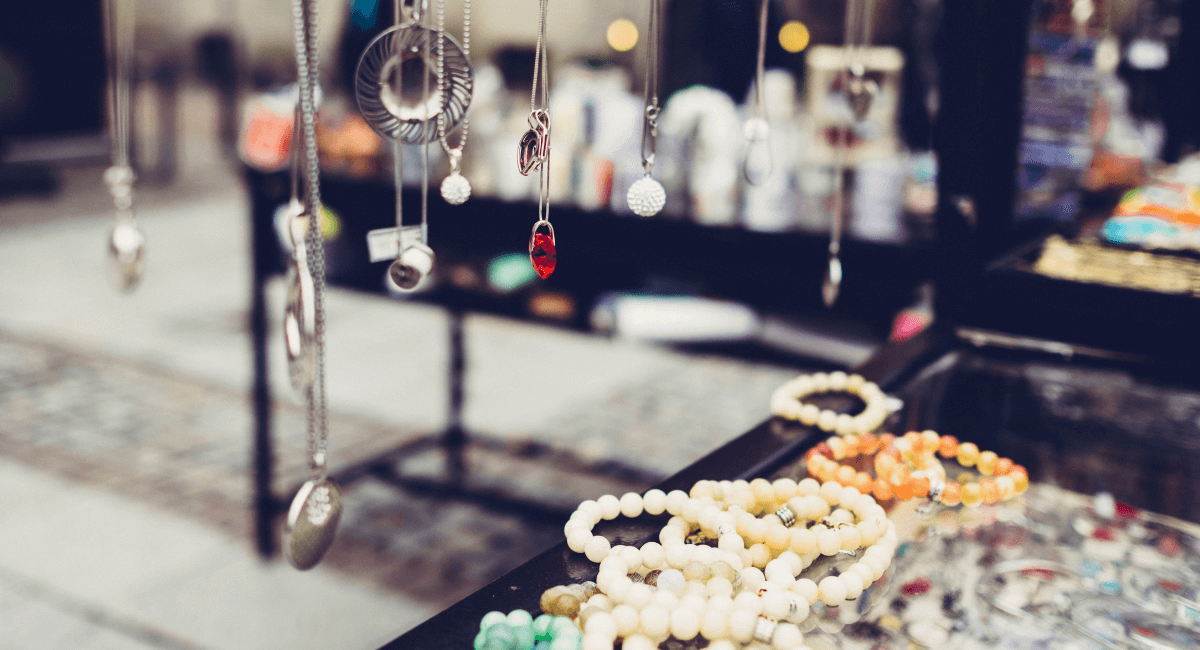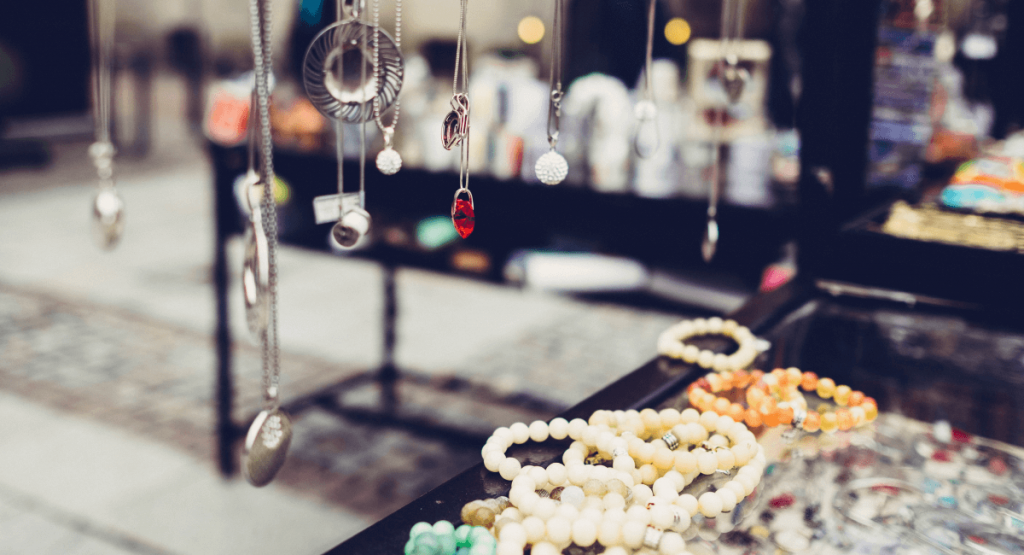 Jewellery Industry Statistics for the UK
12. UK consumers spent £6.55 billion in 2020 on jewellery, watches, and clocks.
(Statista)
This marks a considerable decrease from 2019, when UK shoppers spent £8.22 billion on these items. It's also the lowest amount spent since 2013, when the number dipped below £6 billion.
13. The UK jewellery industry's projected value in 2021 is £3.24 billion.
(Statista)
The number only applies to jewellery; it doesn't include watches and clocks, which are usually grouped together in these statistics. If we take a look at the country's entire population, this would amount to about £47.45 spent per person. The annual market growth from 2021 to 2025 is estimated at 3.47% a year, but it will take some time for it to recover to pre-pandemic levels.
14. There are at least 9,435 jewellery professionals in the UK.
(Core List)
According to the jewellery industry database from Core List UK, there are 9,435 jewellers in the country. This list is broader and includes suppliers, valuators, repair professionals, and jewellers in general — not only manufacturers. And although the list may not be complete, the data on the number of businesses and people in the sector helps paint a picture of the industry's scope.
15. Most UK jewellery manufacturers and retailers have up to 4 employees.
(Statista)
A recent overview of the UK jewellery industry showed that the vast majority of manufacturing (81%) and retail enterprises (53%) had no more than 4 employees. The next largest group of manufacturers (12.6%) had 5–9 employees, suggesting that most jewellery manufacturing enterprises in the UK are relatively small businesses, at least in terms of employee count.
16. The majority of UK jewellery manufacturers make between £100,000 and £250,000 a year.
(Statista)
Jewellery industry statistics show that the largest portion of jewellery enterprises (36.5%) make up to £249,000. Meanwhile, 18.2% of manufacturers earn between £50,000 and £99,999, and 15.6% generate less than that. As the annual turnover grows, the number of enterprises that make this much money decreases. In 2020, for example, only 15 companies (1.1%) had a turnover of above £5 million, whereas only 10 (0.8%) generated £10 million or more in sales.
Jewellery Trends to Watch Out For
17. Online searches for words like "recycled", "sustainable", and "ethical" were up by 15% in 2020.
(Lyst)
The demand for better, more ethical production practices will be on the rise in 2021. Recycled, conflict-free, ethical, sustainable — the consumers are pushing brands to change their approach to manufacturing completely. Companies that are careful about every step in the production process, from mining to packaging, will drive this industry-wide shift and keep moving forward.
18. 3D printed jewellery is to grow at a 22% annual rate between 2021 and 2025.
(PR Newswire)
According to jewellery industry statistics, from 2021 to 2025, the 3D printed jewellery sector will grow at a CAGR of over 22%. This means the market will gain another £1.83 billion over the next four years. As 3D printed jewellery becomes more luxurious thanks to further technological development, the demand is poised to grow, driven by lovers of intricate, modern designs.
19. Lab-grown diamond market volume could rise to 19.2 million carats by 2030.
(DiamondWorld, MVI Marketing)
China is currently the market leader, but experts project India will increase its share over the next decade. The local jewellery industry's market size will expand so much that it will account for 10% of the global lab-grown diamond production by 2030. Young consumers are driving the surge of lab production, primarily for its affordability and sustainability. On that note, 70% of millennials recently said they would consider a lab-grown diamond for their engagement ring.
20. The online jewellery market size was estimated at £15.7 billion in 2020.
(Statista)
By 2027, the online jewellery sector is projected to reach a staggering £43.1 billion. The market will grow along with the spread of smartphones, internet access, and mobile commerce. And in the post-pandemic world, consumers will rapidly become more accustomed to online shopping.
Jewellery Market Overview: Wrapping Up
Like most other sectors, the jewellery industry had a tough year in 2020. It experienced a record-breaking decline in demand, along with restructuring in the supply chain. Faced with a global pandemic, the industry had to take steps to reorganize and rethink its practices.
Yet despite all the hardships, the jewellery industry remained relevant in one of the most transformative years in recent times — thanks in large part to its ability to adapt quickly. Experts predict its full recovery in the coming years, but not all branches will recover at the same pace. The industry will also have to evolve, as the demand for ethical and sustainable jewellery grows.
How competitive is the jewellery industry?
The jewellery sector is difficult to get into due to the high cost of inventory and competition from big names that are already dominating the industry. Still, it is possible to enter the industry as a local competitor. It is helpful that younger consumers are more open to experimenting with brands and are more appreciative of small, transparent businesses that align with their values.
Is the jewellery industry growing?
While the industry experienced significant declines in 2020, it started recovering in the year's final quarter. Things are looking even better as of 2021's first quarter — especially in China, where the demand for gold is up from the same time in 2019, before the pandemic. In addition, McKinsey's latest report suggests jewellery is still the second-best performing fashion segment after sportswear, primarily due to a mixture of investment buying and "self-gifting".
How big is the jewellery industry?
The jewellery industry was estimated at £234.1 billion in 2020, a 7.5% increase in revenue from 2019. According to jewellery industry statistics, it could reach £360.6 billion by 2026, growing at an 8.5% annual rate. But as 2020 taught us, all forecasts should be taken with a grain of salt.
Sources: