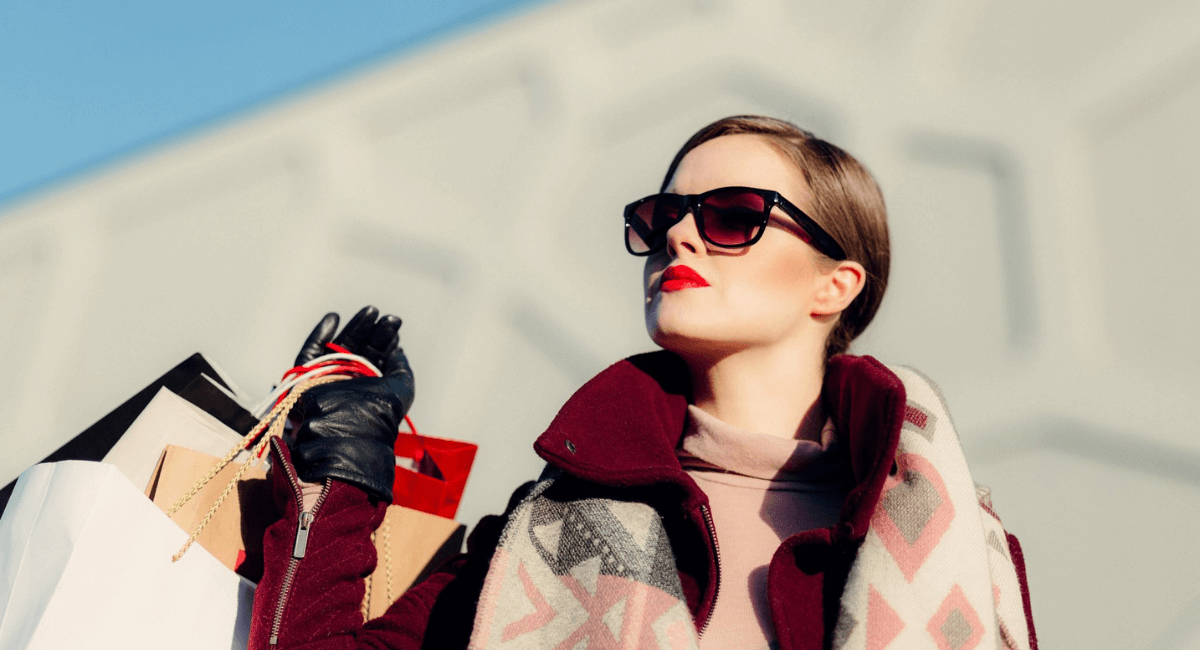 28 Finest Luxury Shopping Statistics for People With Style
Posted on |
Luxury is the opposite of necessity. However, we all need to indulge in little luxuries from time to time. Shopping for luxury items, whether they are gifts for oneself or a friend, can be the best therapy when you have a bad day.
In 2022, the luxury retail industry is clearly recovering from another rough year. However, the industry's strengths need to be regrouped as consumers change priorities and their opinions on what luxury is.
So let's look at these luxury shopping statistics and find out where the industry is going and what the shoppers' priorities are.
Top Luxury Shopping Stats for 2022 (Editor's Choice)
The personal luxury goods market in 2021 almost returned to its pre-pandemic size.
The sale of luxury goods grew between 13% and 15% in 2021.
The luxury fashion market size will reach £82.1 billion in 2022.
Ecommerce luxury retail made up 22% of the luxury market in 2021.
Millennials and Gen Z will be responsible for 130% of luxury market growth by 2025.
The second-hand luxury market size grew to €33 billion in 2021.
The UK luxury market size is expected to reach £11.5 billion in 2022.
China will become the highest luxury spender in the world in 2025.
The Basics of Luxury Shopping Statistics
1. 40% of all luxury goods spending is travel-related.
(Forbes)
Such a significant portion of luxury spending comes from places like airports, duty-free shops, tourist destinations, and cruise ships. In regular times, this would've been just another fun fact.
But as global tourism and travel have almost come to a halt due to the pandemic, it is up to global luxury brands to rethink their strategies and understand their customers' changing demands.
2. The personal luxury goods market in 2021 almost returned to its pre-pandemic size.
(Statista, Boston Consulting Group, Bain)
According to predictions, the market was to grow by 6.4% each year between 2020 and 2025. However, the pandemic brought it down in 2020, only for the chart to show a V-shaped recovery in 2021.
In numbers, the personal luxury goods market value fell from $281 billion in 2019 to $217 billion in 2020. In 2021, it bounced back to $283 billion.
3. According to luxury industry statistics, Italy is the source of more than 40% of global luxury-goods production.
(McKinsey)
As Made in Italy has radiated the aura of exclusivity and style for decades, Italian factories and small family businesses with years of experience have held the standard for luxury goods all over the world. However, many of these are shut down at the moment, so the future of the luxury retail industry is being compromised.
4. $75.7 billion is the brand value of LVMH or Louis Vuitton Moet Hennessy, which makes it the most valuable luxury brand in the world.
(Statista)
Louis Vuitton's profit margins are higher than 30%, which makes it one of the most profitable brands. Handbags, shoes, trunks, and other accessories with its famous logo have kept it at the top of the industry for decades.
5. In 2021, Burberry's brand value was estimated at $3.9 billion.
(Statista)
Of course, Burberry is in good company. It shares the space on the list of top 10 luxury brands by brand value with Louis Vuitton, Chanel, Hermes, Gucci, Cartier, Dior, Tiffany & Co, and Prada. How does Burberry rank? It holds position number ten at the moment. Together with Rolex, it gives the British people a strong reason to take pride in their luxury industry.
6. Nike has a market capitalisation of $107.83 billion, ranking second on the list of the largest fashion companies in the world.
(FashionUnited)
The apparel giant is followed by Inditex, which owns Zara, Pull & Bear, Massimo Dutti, and Bershka. Next on the luxury heavyweights list is Dior, followed by Kering, Hermes, TJX, Richemont, Adidas, and Fast Retailing.
7. The sale of luxury goods grew between 13% and 15% in 2021.
(Boston Consulting Group, Bain)
While 2020 resulted in a downturn as high as 22%, the global luxury market recovered in 2021. The most recent luxury goods industry analysis by Bain estimates that in 2021, the entire luxury market bounced back to around €1.14 trillion. This does not mean that the market reached its 2019 size, as it's still about 9% to 11% below that level.
8. People spent an average of $2,500 on their last luxury purchase.
(Think With Google)
The report looks into new markets such as China, mature markets such as the UK and the Japanese market as a separate category. Luxury shopping statistics also point to Japanese consumers as the biggest spenders, with an average of $2720 spent during their last luxury purchase. On the other hand, consumers in mature markets spent around $2288.
9. The luxury fashion market size will reach £82.1 billion in 2022.
(Statista)
The luxury fashion industry makes up a large portion of personal luxury goods market revenue, covering around 23% in 2019.
Between 2022 and 2025, the market is expected to grow by 3.37% annually.
Luxury Shopping Stats in the UK
10. The most popular luxury brand in the UK is Rolex, with 55% of UK respondents having a positive opinion on it.
(Statista)
The next most popular brands are Calvin Klein and Hugo Boss. Ted Baker and Harrods also made it in the top 10.
11. Only 5% of UK respondents stated that their motive for purchasing luxury items is keeping up with friends or family.
(Statista)
So, if keeping up with the Joneses isn't the main motive for buying luxury goods, what is? According to the UK fashion industry statistics, 75% of UK consumers stated that quality was the deciding factor in purchasing luxury goods.
Almost half of UK respondents stated that they buy luxury items for special occasions. Interestingly enough, what Britons cared least about was celebrity endorsement.
12. The revenue of Chanel Limited was $9.6 billion in 2017, making it the most valuable UK-based luxury brand.
(Statista)
Although Chanel was often connected with France, after moving its offices to London, Chanel Limited has become the most valuable luxury brand based in the UK. Michael Kors is in second place, with $4.7 billion in revenue.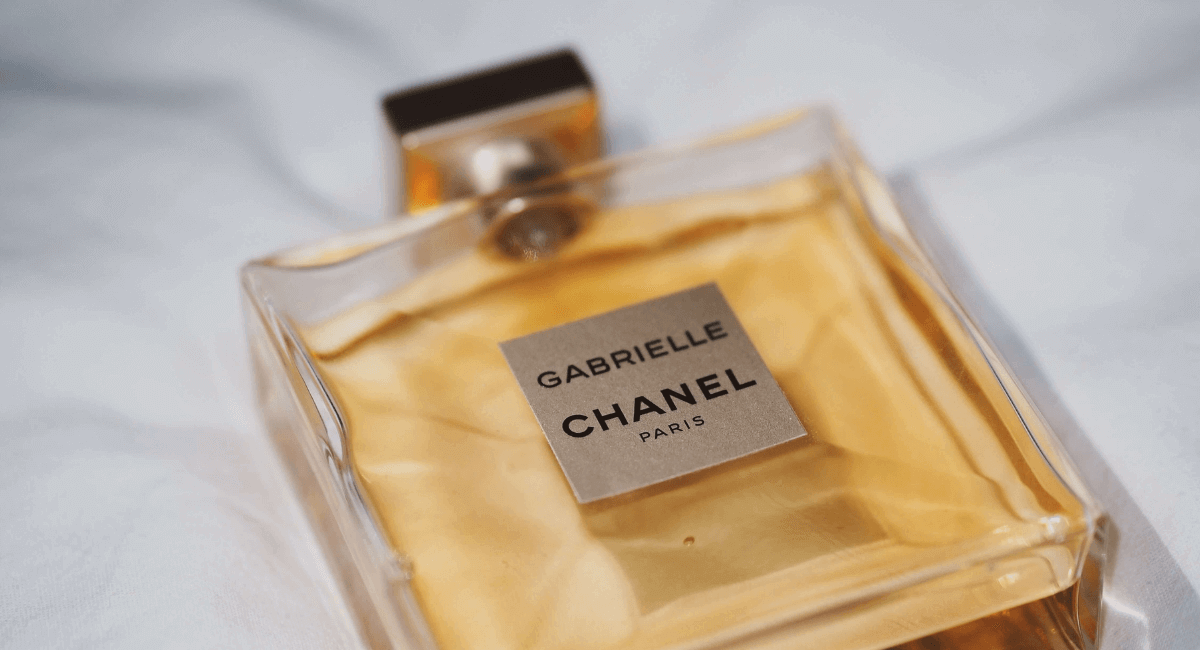 Online vs In-Store Luxury Shopping
13. 62% of affluent consumers say they prefer buying luxury goods in stores.
(GlobeNewswire, The UK Domain)
The fundamental reason behind this percentage is that affluent buyers (like many other buyers) want to be able to see the products live and try them out. Other reasons include worries about counterfeit products and the absence of a luxury shopping experience.
However, online luxury shopping statistics show that the UK can boast the highest percentage (20%) of luxury consumers with a preference for online luxury shopping.
14. Ecommerce luxury retail made up 22% of the luxury market in 2021.
(Bain, Statista)
Before the pandemic, ecommerce was the fastest-growing luxury goods sales channel. Between January and March 2020, online retail platforms witnessed a 6% global traffic boom. Bain's Luxury Goods Worldwide Market Study predicted correctly that the online channel was something to watch out for—as ecommerce could account for 30% of total luxury retail by 2025.
15. 100% of affluent luxury buyers use a smartphone, tablet, laptop, or desktop computer.
(Think With Google)
Unsurprisingly, luxury buyers are more prone to online shopping than any other consumer category. It's also worth noting that 75% of affluent luxury consumers (and this is from an older Google Insights report) research online before purchasing, which underlines the luxury companies' need to keep pace with digital trends.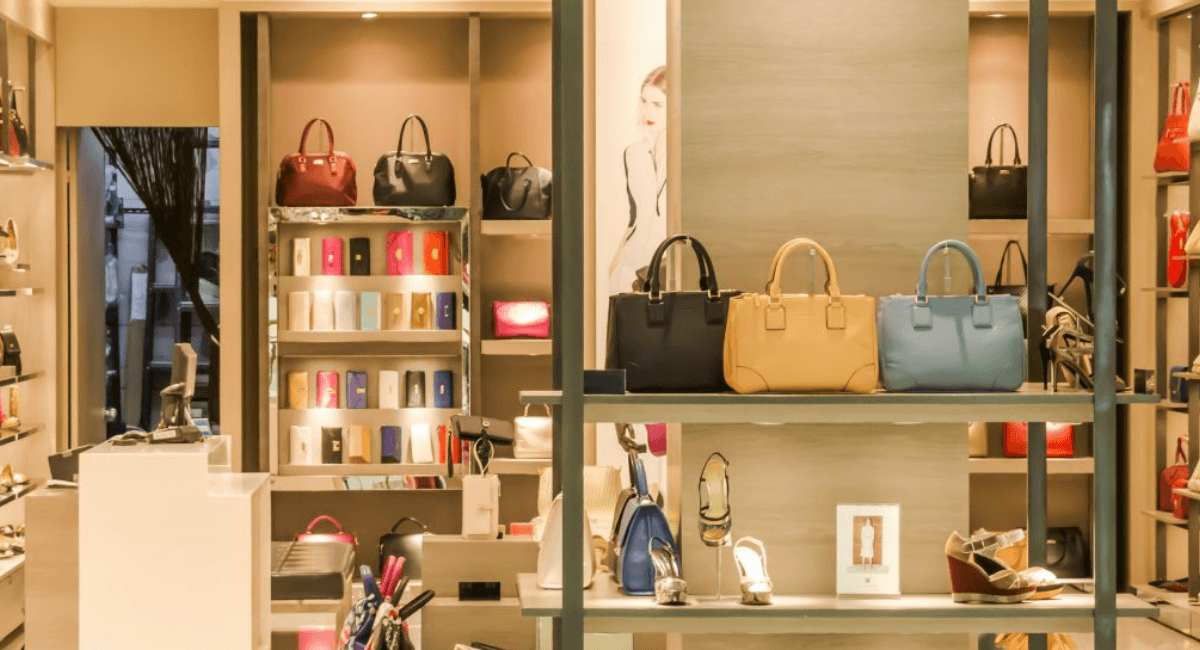 Luxury Shoppers Demographics
16. Millennials and Gen Z will be responsible for 130% of luxury market growth by 2025.
(Bain)
Millennials currently make up 46% of total personal luxury market spending, while Gen Z makes up 17%. But this will change by 2025 when more than 70% of the luxury market will depend on millennials' and Gen Z pockets.
17. 67% of Gen Z and 60% of millennials purchased a designer collaboration item or special edition.
(Boston Consulting Group)
The next generation of luxury shoppers appreciates authenticity and innovation. So, one of the leading new trends in luxury revolves around collaborations. There are often crossovers between high fashion and practical street fashion, tailored for the younger demographic. The trend has found particularly fertile ground in China, with 62% of consumers taking an interest.
18. $136K is the average income of the HENRYs, a significant new luxury consumer class.
(Deloitte)
The luxury brands market research shows a new crucial demographic. The acronym HENRYs stands for High-Earners-Not–Rich-Yet, and the luxury industry's future depends on them. These are the people who have plenty of cash to spend, prefer online shopping, and are likely to become affluent in the future. Earning their trust and loyalty is the priority of luxury brands, as a part of HENRYs will become the top luxury consumer class one day.
19. The experiential luxury market growth rate is 5%, while the personal luxury market grows at a rate of only 3%.
(Matter Of Form)
The difference between experiential and material luxury is the difference between being and owning. The new generation of consumers spends more on experiences, like dining, travelling, drinking fine spirits and wine than on technology, furniture, and cosmetics.
Luxury shopping stats show that even the boomer generation is spending on experiences more than before, partly because they have already bought most of the luxury goods they wanted to possess.
However, in 2020, the personal luxury goods market experienced a decline of 23%, which is the largest drop the market has ever seen.
20. The second-hand luxury market size grew to €33 billion in 2021.
(Bain, Boston Consulting Group)
One of the top global luxury trends is the rise of second-hand or (in classier words) pre-owned luxury items. The second-hand luxury trend has been gaining momentum for half a decade, increasing by 65% between 2017 and 2021. On the other hand, in the same period, the new luxury market grew by only 12%.
According to surveys, 60% of luxury consumers are interested in purchasing pre-owned luxury items, and 80% of them buy their luxury pre-owned goods online.
21. 59% of True-Luxury consumers say that sustainability affects their purchasing decisions.
(Boston Consulting Group)
Although luxury used to be only about exclusivity and excess, luxury consumers' values have been changing with the times. Some luxury shopping facts show that sustainability and the impact on animal well-being are becoming the deciding factor for a group of luxury consumers.
10% of True-Luxury consumers place sustainability in their top three luxury values. And luxury consumers aren't isolated in this sentiment—67% of all consumers pay attention to the environmental impact of their purchases.
22. 78% of surveyed brands agreed that exclusive collaborations with relevant partners were their top three most active trends to lure luxury consumers.
(World Retail Congress)
Whether they are artistic or product-based, collaborations will be the luxury brands' top priority in the next five years. The reasoning behind collaborations is adapting to the new generation and making them more emotionally invested in the product. This allows brands to improve their social media presence.
23. 96% of luxury industry experts said that the luxury health and wellness segment would grow in 2021.
(Luxury Institute)
Luxury consumers' priorities have changed with the pandemic. Now, home exercise, wellness, health technology, and preventive medicine are at the focus of luxury consumers. This goes for both the younger demographics and the boomer generation that now spends more money guilt-free.
24. The luxury beauty market bounced back in 2021, reaching €60 billion.
(Bain)
Luxury beauty almost returned to its 2019 size, missing it by 1% only. Its most successful segment was skincare, while makeup and fragrances lagged.
25. The luxury eyewear industry will be worth £15 billion in 2022.
(Statista)
The luxury segment of the eyewear industry is projected to grow at a rate of 1.67% during the 2022-2025 period, and it should exceed £16.4 billion in revenue by its end—a record high!
Luxury Spending by Country in 2022
26. The UK luxury market size is expected to reach £11.5 billion in 2022.
(Statista)
The average luxury spend per capita in the UK is projected to reach £168.17 in 2022. UK luxury consumers spent most on the luxury fashion segment. The UK is also a leader in the online luxury segment, with a 27.9% share in luxury sales.
27. The US will be the highest luxury spender in 2022, with £52.8 billion.
(Statista)
The US is traditionally at the top of the luxury spending list. Per capita, the US will spend £157.86 in 2022. It is the world's largest luxury market with a long history, fueling the economies of countries such as Italy that produce the largest share of luxury goods.
28. China will become the highest luxury spender in the world in 2025.
(Bain, Statista)
However, when it comes to the total per capita spend, China doesn't come close (yet). Its average per capita spend on luxury is only £22.73 in 2022. On the other hand, its online share of luxury commerce will be an astounding 34.4% this year.
Luxury shopping has undergone a substantial change. Consumers are focusing more on health, sustainability, artist collaborations, and ethical manufacturing. Perceived quality is the leading reason for buying luxury items, and consumers buy more pre-owned goods.
Although the luxury industry hasn't remained immune to the global pandemic, some of its categories returned to their pre-pandemic levels.
What is considered a luxury item?
While the economic definition of a luxury item does not explicitly cover its quality, what has usually been considered a luxury is an item of both the highest quality and the highest price. This usually covers goods such as technology, drinks, cosmetics, apparel, accessories, jewellery, and vehicles. These goods are considered highly desirable.
What are examples of luxury goods?
Luxury goods range from high-end cars to luxurious foods and beverages, like luxurious wines and spirits. In fact, any category of product has its luxury edition so you will find the most diverse items in the category: from a rare perfume or precious jewellery to golden toilet bowls.
What are personal luxury goods?
Personal luxury goods, as the name says, refer to luxury goods intended for personal use. This category includes cosmetics, apparel, accessories, footwear, jewellery and watches.
What are the top luxury brands?
According to most criteria, the top luxury brand is Louis Vuitton, which tops Forbes' 2020 most valuable brand index. Another leading luxury brand is Gucci, and these two brands have been the only luxury brands to make it to the top of the list regularly since 2000.
What are the best shopping websites?
The best shopping websites for luxury goods are (in no particular order) Net-a-Porter, FarFetch, Sephora, Blueflym, Mytheresa, Moda Operandi, Revolve, Luisaviaroma, and Gilt.
These sites have managed to capture the luxury shopping experience shoppers look for in stores, and project it to their ecommerce sites.
Where can I buy luxury fashion?
You can find luxury items on sites such as Net-a-Porter, or in stores in different cities. Moreover, if you are willing to look into second-hand luxury items, websites such as Fashionphile, Vestiaire Collective, and Rebag should be your first choice. Other options include off the rack offers that you can also find and enjoy online, as well as members-only shopping sites.
What is the cheapest luxury brand?
According to luxury goods market trends, Kate Spade New York is one of the cheapest luxury fashion brands that has a unique collection. Some other prominent but affordable luxury brands are Jacquemus (known for its collection of bags), and Coach (it has an outstanding accessories collection and is compared to Michael Kors and Kate Spade). All these brands care about their shoes, clothes, and bags' quality and durability, and their products are made to last.
How much do luxury brands spend on marketing?
As the idea of marketing has evolved during the last decade, luxury brand marketing has had to lead the way in marketing innovations. For example, Kering, the owner of Gucci, invested 50% of its annual media budget on digital advertising in 2018.
Knowing that some social media influencers charge up to $20,000 per post, luxury brands have to choose wisely.
What is the size of the luxury market?
The luxury goods market is currently estimated at around $1.14 trillion. According to Bain, the market shrunk to its 2018 levels during the pandemic. In 2021, it grew by around 13% to 15%. However, it hasn't reached its pre-pandemic level yet.
Who spends most on luxury goods?
The country with the largest luxury goods market is the United States, with sales expected to reach £52.8 billion in 2022. Luxury shopping statistics show that the second-largest and fastest-growing market in the world is China, projected to become the largest market by 2025.
Sources: