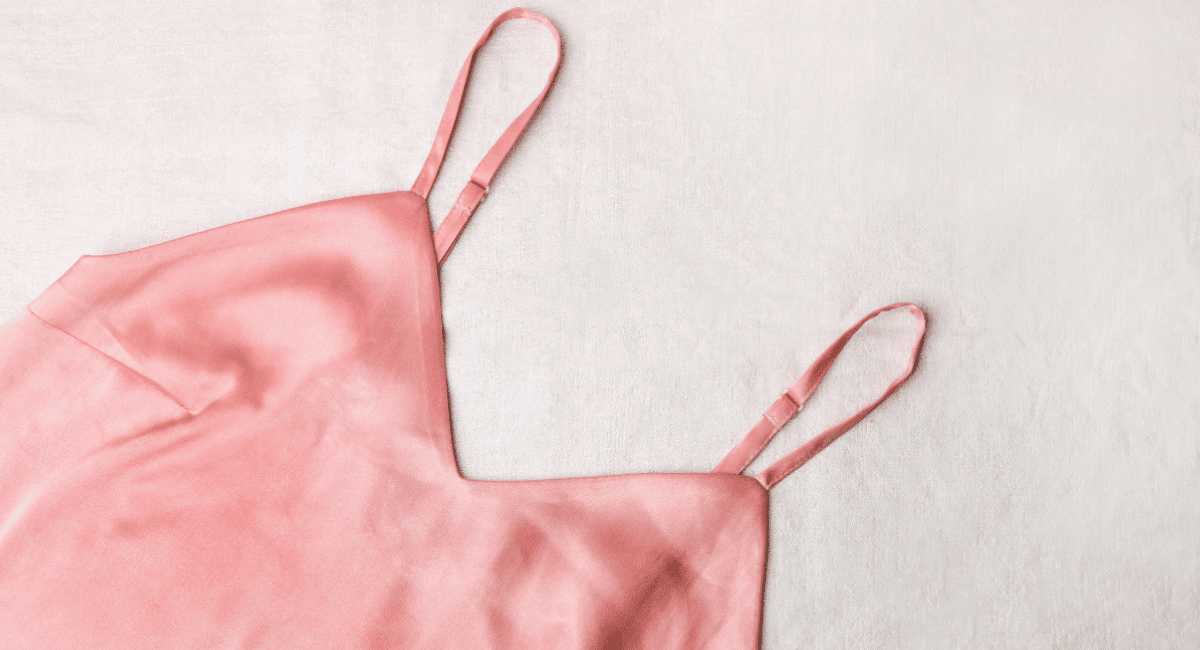 22 Neckline Types: A Guide for the Smart Dresser
Posted on |
There are so many neckline types available these days that it can be hard to know which one is right for you. In this post, we'll look at some of the most popular options and help you decide on the best choice for your body type and style.
The crew neck is a classic round neckline that sits high on the collarbone and is often seen on T-shirts and sweaters. This style is flattering on all body types, but it can be perfect for those with broader shoulders as it helps to balance out the proportions.
A jewel neckline is considered one of the more elegant types of the neckline. It's rounded like a crew neck, but sits a little lower on the collarbone. It has no collar, revealing part of the collarbone and leaving the space for a necklace. The necklace length can make or break this outfit. It's best to wear a shorter piece that hugs the neck, as it follows the design of the neckline and complements it perfectly.
The boat neck, or bateau neckline, is a wide horizontal neckline that runs from one shoulder to another. You can often see it in dresses and blouses, and it can be both elegant and casual. 
Boat necks are especially flattering on those with narrower shoulders, as they help create the illusion of a broader frame. They can also be a good choice for petite women, as they help to elongate the neck and torso.
The keyhole neckline is a versatile and flattering style. Unlike some other neckline types, this one can be found in both casual and formal wear. The keyhole is created by cutting a small hole near the neckline, which can either be left open or covered with a small button or embellishment. 
This neckline is often seen on blouses, dresses, and even swimwear. When worn on a casual shirt or dress, the keyhole neckline can add a touch of femininity and sexiness. The keyhole can be adorned with sequins, beads, or other sparkly details for a more formal look.
The square shape of this neckline is most often cut wide and low to show off your collarbone, and it's a versatile and generally flattering shape. Among the different necklines for tops, this one is trendy and widely used, especially for summer clothes. 
This design adds width to the shoulder line, so it's not flattering for people with wide shoulders.  But this shape is perfect for people with short necks, because the lower cut creates an illusion of length.
6. One-Shoulder (Asymmetric)
The asymmetric shape makes this design stand out among the different types of necklines. One shoulder is left bare, while a single strap runs over the opposite shoulder. This unique design creates quite a fashion statement, and it's incredibly effective in a plain colour fabric which lets the design speak for itself.
An asymmetric neckline looks best on people with prominent collarbones, narrow shoulders, and thin arms.
The off-shoulder neckline is a popular design that flaunts the shoulders and upper chest. It can be found in dresses, blouses, and even swimsuits. This neckline is strapless, and sleeves draping over the side of the arms make it more feminine.
When it comes to neckline names, this one has two—it's also known as the Bardot neckline, named after actress Brigitte Bardot. 
This style is flattering on different body types, but it can be very flattering for those with narrower shoulders, as it helps to create the illusion of a broader frame.
A V-neck is a neckline in the shape of a V. It's popular in both dresses and different types of tops, and it can be both casual and formal.
V-necks are flattering on all body types, but they fit those with a smaller bust best, as they help create the illusion of a larger chest. These neckline styles can also be a good choice for women with wider hips, as they help balance out the proportions.
The plunging neckline creates a very deep V that frequently goes beyond the cleavage. A plunging neckline is somewhat like a V-neck, but it differs in that the V-neck usually stops just above the chest, and the plunge dips much lower.
This neckline type is also known as a décolleté neckline. It's considered by many to be one of the sexiest neck styles for dresses.
U-necklines are in the shape of a U, as their name suggests. It's similar to the V-neck, but not as deep. 
This neckline can be both casual and formal, and it's flattering on all body types. However, it can be most suitable for those with a more prominent bust, as it helps to create the illusion of a smaller chest.
The scoop neck has been one of the most loved dress neckline types for decades. It's a timeless design that looks great on both dresses and shirts. It has a large, scooping, and deep U-shaped neckline flattering on most body types, especially those with narrow shoulders and angular face shapes.
This style encircles the neck yet leaves the shoulders exposed. Because it creates a wider look, people with broad, square, and sloping shoulders should avoid this neckline.
It does, however, flatter people with slim arms and narrow shoulders. Also, those who have a pear body shape should consider it.
A surplice neckline is what you'd get on a bathrobe with one part of the neckline overlapping the other, creating a fake wrap effect. The main difference between a wrap style and a surplice neckline is that the two sides of the surplice neckline are sewn into place, whereas that's not the case with a wrap.
Surplice and V-neck are also different necklines, but are often confused because they both make a V shape at the top.
The Queen Anne neckline is named after the 18th-century British queen. 
It's made of two parts—the sweetheart neckline in the front and sleeves or straps at the side to hold it in place. Among the types of dress necklines, this is one of the most popular necklines for wedding dresses.
This is another popular choice for brides-to-be. 
It's a combination of a low and high neckline. The low one is typically strapless, and it's usually the sweetheart style. The high neckline is made of a sheer or lace fabric to create an illusion of a higher neckline. It's unique among the different necklines for dresses, because the two materials combine to give a classy and elegant look.
A strapless neckline has no sleeves, and it can come in a variety of shapes (straight, sweetheart, and more.) It lacks support, so this style will not fit larger-busted women well. It's one of the most revealing types of strapless necklines, so it's best to wear it with more classy skirts or trousers to create an elegant look.
The scalloped neckline is unique because of the small half-circle cutouts along the entire neckline. These cutouts can be smaller or larger and face towards the neck or the bodice. This detail can make one of the most interesting necklines on dresses, blouses, or even shirts.
A sweetheart neckline resembles the top of a heart shape while its middle looks a bit like the V-neck. It accentuates the décolletage and is a very popular neckline choice for wedding gowns. If you want to add a bit of sparkle, you can sew small gemstones on the edges of the neckline or wear a piece of costume jewellery. This will elevate the outfit and make you shine.
The sweetheart style can be strapless, which is one of the most popular types of necklines for dresses, and it looks incredible on formal occasions.
The spaghetti strap neckline has thin straps over the shoulders and holds up the dress or T-shirt. This neckline can be round or square. It pairs perfectly with light and breezy materials, so you can usually find it in summer clothes.
One of the best-known types of jumper necks must be the turtleneck. This neckline goes right up under the chin, so it's perfect for people with long necks who want to accentuate it. Most turtlenecks have longer fabric that you can fold down to your desired height. They're great for long winter months when you need something to keep you warm.
This style has more fabric draping around the neckline. It can rise high or low. Cowl necklines belong to the types of necklines not best fitted for large-busted ladies because the dripping fabric adds extra volume to the chest area.
A collared neckline, as the name suggests, is a shirt or a dress with a collar. These necklines can be with or without a button. They come in a variety of ways: large, small, decorative, one-coloured, or plain.
There are many different neckline types to choose from when picking out a shirt or dress. The best way to determine which one is right for you is to try on a few different styles and see what looks best on your body type. 
Keep in mind that some necklines are more flattering on certain body types than others. For example, people with pear-shaped bodies may want to stay away from turtleneck necklines because they can make the body look wider. 
Experiment with different designs and find the one that makes you feel most confident!