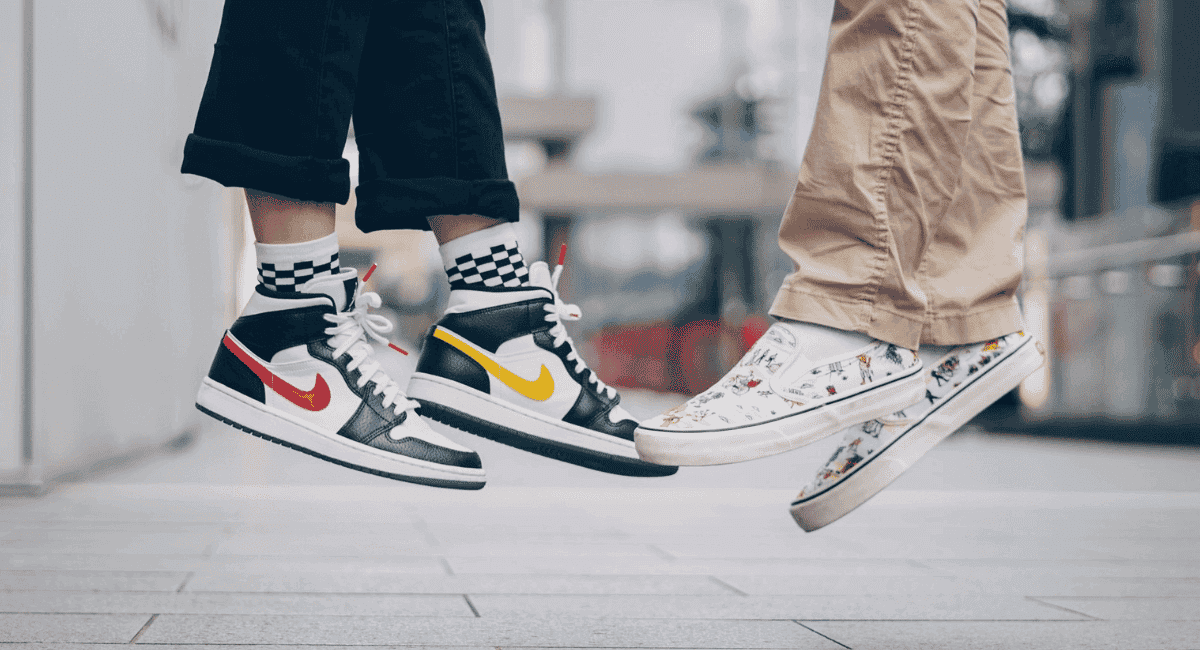 A Detailed Guide to 12 Types of Trainers + 5 Trending FAQ
Posted on |
Do you ever feel like you have too many trainers? With such variety out there, it can be difficult not to buy a pair whenever shopping.
But the wide range of choices can sometimes make things more difficult and confusing. Getting to know the different types of trainers is the best way to make sure you'll turn up to every outing with the most suitable shoes.
This guide will help you figure out what trainers to buy, wear, and gift for every sport and situation. Let's dive in!
Most Popular Trainer Styles
1. Sports Trainers
There are different types of trainers specifically designed for almost every sport out there, from running and hiking to baseball, soccer, and tennis. But how to decide on the right pair for you? Here are a few things to keep in mind:
Consider what type of activity you'll be using them for. What sport will you play? Are you going to use them as casual or athletic footwear?
Think about the climate you'll be wearing them in. For warmer weather, you'll need a pair made from breathable materials. In colder climates, your trainers should keep your feet warm without making them sweat.
Pay attention to comfort. Look at the support they offer, how comfortable they are, and if they suit the soles of your feet perfectly.
Basketball Shoes
Basketball trainers play a key role in protecting the feet and ankles while running on the court.
The upper part of the basketball shoe keeps the foot safe, and a more tight-fitting upper part keeps it stable. Loose-fitting shoes can cause blisters by rubbing against and irritating the skin. Also, they're more unstable, which creates a risk of injuries, such as an ankle rollover.
Based on the cut of the athletic shoes, the types to choose from are high, mid, and low. High cuts protect ankles the most, while low cuts provide more flexibility and turning capability.
The midsole of the shoe is made to absorb running and jumping forces. The stiffer the midsole material, the better players can spring from the floor. The softer it is, the more cushioned they'll be.
Basketball shoes are no longer only about the function. A great deal of focus is put on their appearance as well. World-famous sportswear companies and individual basketball players all offer lines of shoes, and the most popular ones must be Michael Jordan's. These basketball trainers have been a trend for a couple of decades now, and they're here to stay for much longer.
Football Trainers
Also known as soccer shoes or cleats in the US, these types of athletic shoes are specially designed for playing football. Their most characteristic feature is the studs on the bottom of the soles. They're designed to help hold the grip and prevent slipping and sliding on the grass pitches.
Football trainers are low-cut to give the players enough ankle flexibility during the game. They're made of a material that's stiff enough to hold the feet properly, but light enough to allow the players to run quickly across the field.
Football shoes came a long way in terms of fashion. Now, they're typically bright in colour, or at least have some kind of pattern. Players use them to stand out and be instantly recognized on the field.
Tennis Shoes
Tennis trainers are a must-have for every amateur and professional tennis player. They're made of sturdy material, so many find them rigid compared to other sport footwear types. But this material provides side-to-side support to players and helps prevent ankle- and hip-related injuries.
The soles of these shoes are flat to make motion easier. The outsole is most prone to wear and tear, and that's why it's a bit thicker.
When it comes to the design, there's not as much choice as with the previous two types. Tennis shoes usually come in white or off-white colours, and only some have small colourful detail. But this is what gives them that classy yet trendy look.
Golf Trainers
Compared to different types of trainers, golf shoes have wider rubber soles to help the stability of players. The material used is firm to protect the golfer's ankles during movement. These trainers are also equipped with extra padding, for additional support and force absorption.
On the bottom are sharp tongs which prevent slipping and sliding on the grass. Some models are without spikes—they're also comfortable and durable, and they keep the grass intact.
Golf trainers are usually of neutral colours, such as brown, dark blue, white, or black. One of the most popular styles among golfers is shoes with one colour around the laces and a different one on the heels and tops.
Just like there are sport-specific trainers, there are also several types of gym shoes. They may look similar to sports trainers at first glance, but gym trainers are a bit different.
Gym trainers are usually made of thinner materials. They're used for indoor activities, so they don't need to be waterproof or with thicker soles.
They have soles made of slip-preventing material, instead of spikes or tongs.
More focus is put on their design. Sports companies and fashion brands make gym trainers in various colours and designs to go perfectly with your sportswear.
There are specific types of shoes for various gym activities.
Cross-Trainers
These athletics shoes are best for people who like to switch up their training routine. They're made for everything, from aerobics classes to weightlifting. This doesn't mean they're the best choice for every workout, but they're durable and comfortable enough to allow you to do any kind of training.
Spin Shoes
They have stiffer soles to keep feet more stable while cycling. Also, spin shoes have a cleat that attaches to bike pedals so that your feet won't slip off the pedal.
Weightlifting Shoes
These trainers have rough soles and are made of non-slippery materials. You can be sure that your foot won't slip while lifting heavy dumbbells or kettlebells.
Running and jogging became very popular, which influenced the development of the various types of running shoes. Designers now pay special attention to both function and aesthetics. So, these trainers come in many colours, materials, and patterns.
We can divide running shoes into five groups.
Lightweight Shoes
These are also known as racing flats or cross-country spikes. They're fantastic for speed exercises such as sprints, intervals, fartleks, and competitions. Lightweight shoes are designed with less foam and cushioning under the foot, allowing for more natural and dynamic movement of the feet.
Stability Shoes
Among the running shoe types, stability shoes are best for runners with a normal arch or neutral feet. These runners need shoes with a good combination of midsole cushioning and support. They offer more ankle and arch support throughout the gait cycle, so the foot won't roll inward during the impact.
Motion-Control Shoes
Motion-control shoes are stiffer than other trainers. These shoes have a wide sole to limit excessive motion throughout the gait cycle, making them perfect for heavier people, as they provide more stability.
Trail Shoes
Trail shoes can be considered a combination of trainers and hiking shoes. Among the different types of trainers for running, these are the most sturdy ones. Their rigidity allows you to go across trail roads covered in mud and rocks. Trail shoes also give you stability and protect your ankles and feet when running on uneven terrain.
Cushioned Shoes
These trainers have extra cushioning in the soles. Most of them have built-in shock dispersion features in the heel or forefoot regions, providing shock absorption throughout the gait cycle. But they won't give you extra support during running. That's why they're also called 'neutral padded shoes' and are one of the better running shoes for different types of feet.
Trainers have come a long way since their humble beginnings as simple rubber-soled shoes. Today, many companies, such as Adidas, Nike, and Puma, design walking shoes for every activity and fashion sense. Even on casual walks, you can look stylish by choosing the right trainers.
Walking shoes often have thicker soles to cushion the feet and help absorb impact. Also, many of them are equipped with special technologies to support natural foot movement and reduce stress on the joints.
As the styles of trainers are also important, these shoes come in various colours and patterns and are made of different materials. There's every style to choose from, from classic white to flowery and colourful.
These are trainers that go with everything. Minimalist shoes are often white or black, with clean lines and a sleek silhouette.
They go well with every outfit, from jeans to dresses, and can be dressed up or down depending on the occasion. Best of all, they're so comfortable you can wear them all day long. From running errands to meeting friends for coffee, minimalist trainers are right there with you.
According to sportswear industry statistics, these are one of the most iconic shoes of all time with the most recognizable trainers aesthetic. Chuck Taylor trainers were first introduced by Converse in 1917. The simple design of a canvas upper half and a rubber sole stayed the same over the years.
Despite its humble beginnings, Chuck Taylor was embraced by both the fashion world and pop culture at large. Today, it's not uncommon to see celebrities and fashionistas sporting classic trainers. Thanks to its enduring appeal, the Chuck Taylor remains one of the most popular shoes on the market.
Among the types of casual trainers, slip-on shoes are the better-known ones. They're more than just a convenient choice for busy people on the go. This footwear is versatile, stylish, and perfect for any occasion, from running errands to going on a date.
Their comfortable, flexible design makes them ideal for wearing all day long, while their durable construction means they'll last for years to come. Whether you prefer bold patterns and bright colours or sleek black-and-white designs, there's sure to be a style of slip-on trainers that speaks to your unique sense of fashion.
This model has a rubber sole and canvas upper half, which can give you a feeling of being barefoot. Plimsoll shoes are best paired up with skinny jeans and low socks to reveal your ankle—a perfect summer look. You can find them in a classic one-colour design. For the bold ones, there are those with different patterns, such as leopard print, stripes, or polka dots.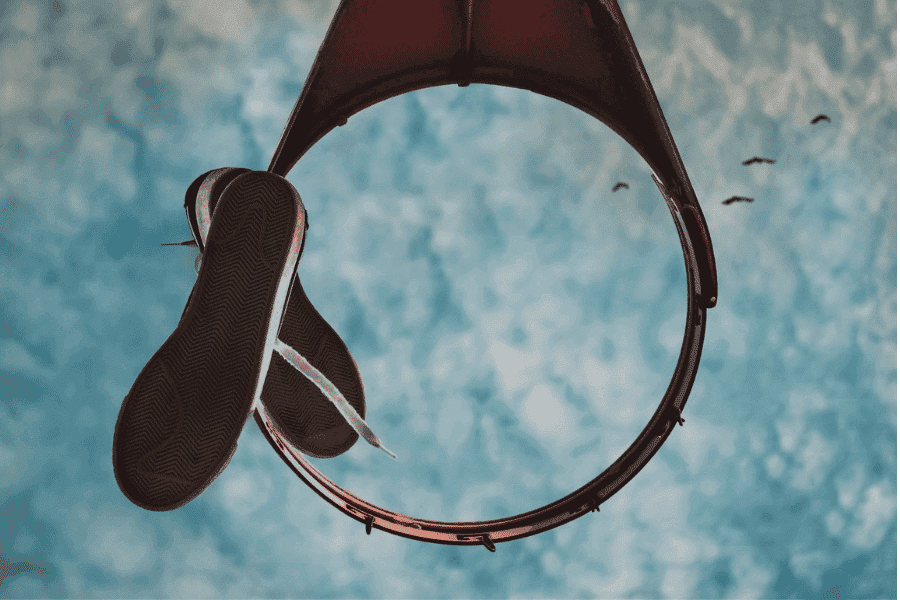 Synthetic trainers are having a moment. From high-end designers to fast fashion brands, everyone is jumping on the bandwagon. But what exactly are synthetic shoes?
Simply put, synthetic trainers are often more affordable than their leather or suede counterparts. They're also generally more durable and easy to care for.
In terms of style, synthetic shoes can be just as fashionable as any other type of shoe. They come in all sorts of colours and designs, and can be dressed up or down depending on the occasion. Whether you're looking for a statement pair of trainers or something more understated, there's sure to be a synthetic option that fits the bill.
In the sea of different types of trainer shoes, there's nothing like a pair of leather trainers to give your outfit an instant upgrade. Leather is a luxurious material that exudes quality and sophistication. It's also one of the most durable materials on the market.
Leather trainers are best paired with more formal and business outfits, but their softness makes them a great fit for sports, too.
The old trend introduced by the Spice Girls is back and conquering the fashion world.
What characterises the platform trainers is their thick sole. Some of them also have a tucked-in platform heel that adds both height and style. Platforms can reach about eight centimetres in height, and they come in all sorts of colours, designs, and materials.
Style them with jeans or a dress to make a confident fashion statement.
In recent years, designer trainers have seen a lot of popularity among trainer styles. Brands like Gucci, Balenciaga, Off-White, and some trainer brands in the UK have all released their take on the classic shoe. The results are often eye-catching and fashion-forward.
Of course, designer trainers come with a higher price tag. But many people believe that the quality and style of these shoes are worth the investment. If you're looking for a pair of shoes that will turn heads, these are worth considering.
Trainer Types According to Shaft Length
We can divide trainers into three groups based on their shaft length:
Low-Top trainers are ankle-high and are also known as 'oxfords.'
Mid-Top trainers go up just above the ankle or barely cover it.
High-Top trainers completely cover the ankle and can reach as high as mid-calf.
Trainers have come a long way since their first appearance on the fashion scene, and continue to evolve as time goes on. With so many different types of trainers available, it can be hard to know which ones are right for you.
Hopefully, this guide has helped you narrow down your choices and given you some ideas about the kinds of trainers that might work best for your needs.
There's a perfect type of trainer for everyone, whether you're looking for comfort, style, or both. Just take your time to find the right pair for you!
1. What trainers are in fashion?
Currently, one of the most popular types of trainers is the classic white one as classic white trainers go with everything. Another type of must-have trainers is the off-white suede ones. Especially popular are the Old Skol by Vans, which are affordable and stylish. They have a bit of a 90s vibe that makes them very trendy.
2. What trainers are most popular?
Nike still holds the top place with the most sought-after trainers. Its Air Force 1 sells more than any other trainers. This model is equally popular among men, women, and children. It comes in both classic black or white and a variety of colours. The more colourful designs feature Nike's trademark or soles in a different colour than the rest of the shoe. Check out our list of the best Nike shoes and learn more.
3. What are the 3 types of running shoes?
As we already discussed in the article, there are five main types of running shoes. But if we were to highlight three of them, those would be:
Lightweight shoes—perfect for sprints and fast runs because they allow the feet to move naturally.
Trail shoes—sturdy trainers best for running on difficult terrains covered in rocks and mud.
Motion-control shoes—more rigid trainers with a wider sole, perfect for heavier runners thanks to the additional support they provide.
4. What are the different styles of trainers?
We explained many different types of trainers in this article. We can distinguish two basic styles: athletic and casual.
Athletic trainers are all of those we use for playing sports and exercising in the gym. There's a special type for almost every physical activity, from playing tennis and basketball to running and weightlifting.
Casual trainers are designed for everyday wear. More attention is dedicated to their design, so that they look stylish combined with any outfit. They're comfortable and low maintenance, making them perfect for day-to-day activities.
5. What trainer colours are trending?
Last season was all about the primary colours. Now, the focus is more on the pastel colour palette. Especially trendy are the chunky 90s-inspired suede trainers with thicker soles. You'll look stylish in these types of trainers no matter their colour. Currently, they're most popular in off-white, combined with pastel details in light blue or soft pink.