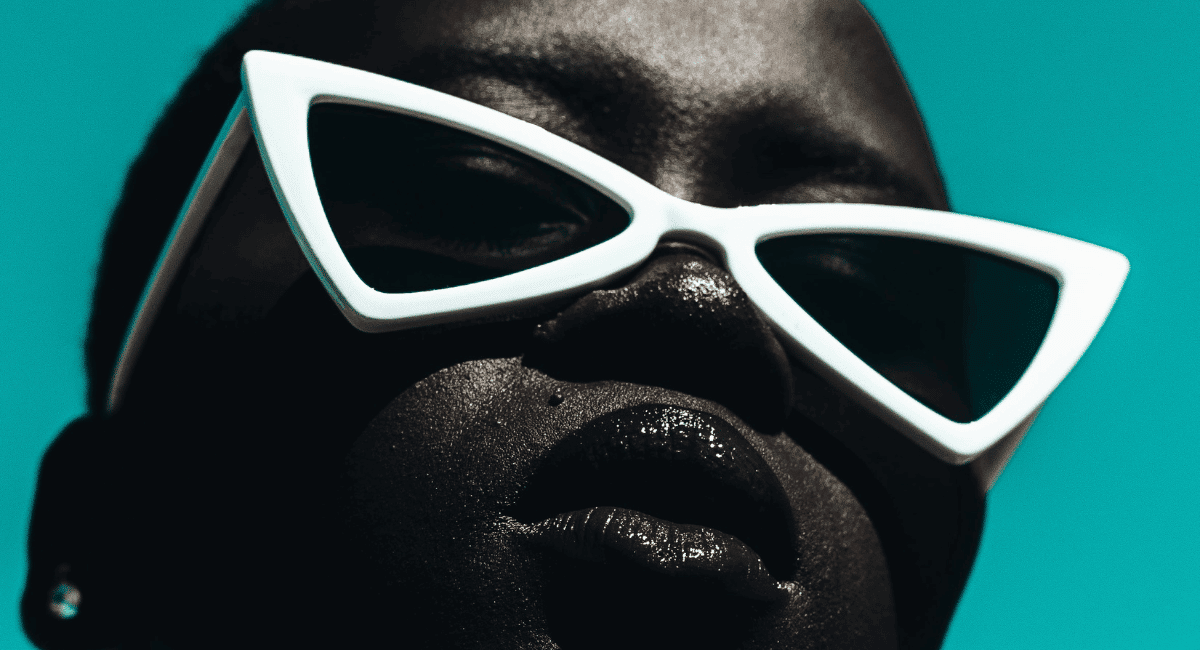 What Sunglasses Suit My Face: 6 Shape and Fit FAQ
Posted on |
Summer is the perfect time to put on your favourite sunglasses. But with so many different styles and shapes available, how can you tell which ones will look best on you? In this blog post, we'll help you find the answer to the question, 'What sunglasses suit my face best?' Keep reading to learn more!
What Shape of Sunglasses Is Right for My Face?
1. How Should Sunglasses Fit?
The first step in finding the best sunglasses for your face shape is to make sure they fit properly. Glasses that suit you should sit comfortably on your nose and ears without slipping or being so tight that they give you a headache.
Their weight should be evenly distributed so that they don't feel like they're going to fall off your face, and the lenses should be big enough to offer adequate coverage of your vision. Your eyelashes should also not be touching the lenses, as this can bend or even break your lashes.
It's also important to find the right size of sunglasses so that they don't obstruct your vision in any way. If you find yourself constantly pushing them up or squinting to see around them, they're probably not the right pair for you.
So, when trying to answer the question, 'What sunglasses suit me?', remember this: they should be a comfortable fit, offer good coverage, and not obstruct your vision in any way.
2. The Best Sunglasses for a Round Face
Square Sunglasses
Square sunglasses are among the perfect types of sunglasses for those with round faces, because they make the face appear longer and thinner. Look for a pair that's wider than it is tall, and make sure the frames are not too thick.
Aviator Sunglasses
Some argue that the round shape of aviator sunglasses is not the most flattering for round faces. But if you choose the right size, it can balance out the features and fit you perfectly.
Cat-Eye Sunglasses
Cat-eye sunglasses are a great choice of sunglasses for a round face for female shoppers, because they complement the shape of the face. The key is to find a pair that's not too pointy or too round. It's best to look for a pair that's slightly wider than your face. But if you're not sure, choose the classic cat-eye style.
Browline Sunglasses
The silhouette of browline sunglasses is what makes them perfect for round faces. They give an illusion of length to your face and make it appear slimmer.
3. The Best Sunglasses for an Oval Face
Square Sunglasses
If you have an oval face shape, choose sunglasses with a square frame, as the symmetry of their design will fit your looks. Their sharp angles contrast with soft facial features, which gives a slimming effect many people find very appealing.
Rectangle Sunglasses
Rectangular sunglasses provide a nice contrast of sharp angles to smooth facial lines. The straight lines of the frame are a great way to enhance your face's natural proportions. Also, they break up the structure of the face, making it look longer and thinner.
Aviator Sunglasses
Another type of sunglasses for an oval face are the female and male aviators. The teardrop shape of this frame naturally complements the oval form of your face. It draws the attention away from the forehead and towards your high cheekbones or chin. Just make sure to choose a frame that's slightly narrower than your face, because a wider one could unbalance your features.
Cat-Eye Sunglasses
Many sunglasses brands brought back the cat-eye model in recent years, making it very popular among women. Their frames come in different colours and patterns. If you have a narrow face, you should consider this sunglasses type, because it'll highlight your features and bring a bit of retro feel to your outfit.
4. The Best Sunglasses for a Square Face
Round Sunglasses
A must-have sunglasses shape for a square face, round sunglasses soften the jawline and complement other features thanks to their shape and minimalistic design. With so many styles on the market, you can find the ones that go with everything, from jeans to fancy dresses.
Wayfarer Sunglasses
The square shape of Wayfarers will follow the line of your face for that amazing fit. With this style, feel free to be bolder and choose a thicker or brightly-coloured frame. Because of their uniqueness and your wider face, this type of glasses will suit you perfectly.
This style is sometimes on the pricier side, but it can be more affordable with vouchers. Many brands like Ray-Ban offer discount codes to help you go out in style without breaking the bank.
Browline Sunglasses
For all the men with square faces out there who wonder 'Which sunglasses suit my face?', male browlines are the answer. These sunglasses are a must-have. They were popular in the 50s and 60s, but came back to the spotlight in recent years. Because the upper part of their frame follows the line of your eyebrows, they draw attention away from sharper facial lines. 
This style is widely popular among women as well. The design is more versatile for ladies, with different coloured and patterned frames.
5. The Best Sunglasses for a Long Face
Square Sunglasses
If you have a square face, consider trying on square-framed sunglasses. Full-rim sunglasses have lenses enclosed by a frame that comes in a variety of shapes and colours. 
Sunglasses with wide rims and colourful patterns fit a long face best. Their tall rims will balance perfectly with your proportions, and the tops will add width to your face.
Aviator Sunglasses
As with other face shapes, aviators work wonders. They're so versatile—no wonder they're considered timeless. On this face shape, they balance the features and draw attention to the cheeks.
Cat-Eye Sunglasses
Another classic among the sunglasses types is the cat-eye sunglasses. The vintage frame will put more focus on the eyes than the chin, which is what people with long faces need.
6. The Best Sunglasses for a Wide Face
Retro Square Sunglasses
Go big and bold with these. A wide face can handle more striking accessories, making these the best sunglasses for this face shape. This frame is especially good for guys with wide faces—choose a black or grey one to achieve a classic and masculine look.
Aviator Sunglasses
As we already said, these glasses work for everyone. In this case, aviators will soften your face and bring focus towards the centre. This will make it look narrower and longer rather than wider.
Final Thoughts on Sunglasses Shapes
Sunglasses are a summer essential, but it's important to find the right style for your face shape. Ultimately, it's best to try on different styles and see what works for you. With so many options out there, we hope this guide will help you find the perfect pair of shades!