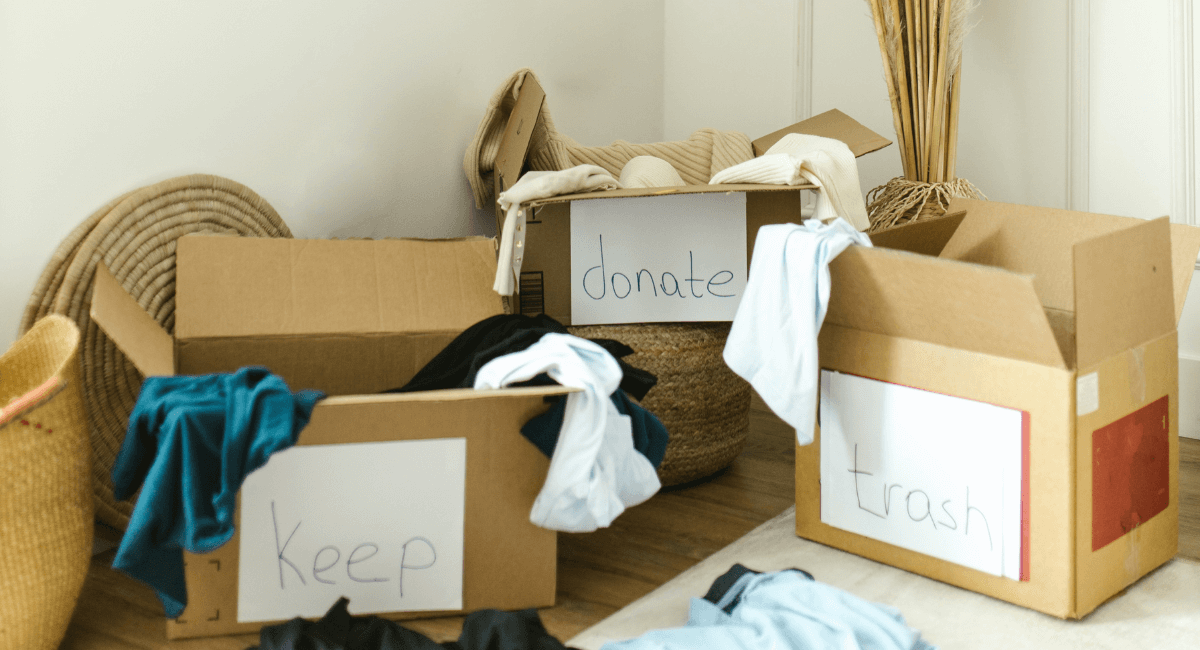 What to Do with Old Clothes that Cannot Be Donated in the UK
Posted on |
Have you ever cleaned out your closet and found clothes that you don't use anymore, but can't donate because they're too worn out or damaged?
In the world of fast fashion and low-quality items, it often happens that we wear something only for a short time before having to throw it away. This leads to landfills filled with used fabrics that pollute the environment.
But is there another solution besides throwing it out?
In this article, we'll give you some suggestions and ideas on what to do with old clothes that cannot be donated in the UK. Read on for all the details!
What to Do with Old Clothes that Cannot Be Donated
1. What to Do with Old Clothes in the UK
If you're like most people, you probably have a lot of clothes in your closet that you don't wear. Maybe they don't fit right, they're out of style, or you just don't like them anymore. Whatever the reason, you've decided that it's time to get rid of them. But how exactly should you do this? Here are the most common options:
Donate them.

Many charities will accept clothes, even if they're not in perfect condition. The Salvation Army and Oxfam are two of the most popular options. If you have any designer clothes, you could also try donating them to a consignment shop or the British Heart Foundation.

Sell them.

You could try selling your clothes online or at a boutique. But be warned: it can take a lot of work, and you might not make much money.

Give them away.

If you have clothes that you don't want that are still in good condition, give them to a friend or family member, or donate them to a thrift store.
If your clothes can't be donated, here are a few ways you could dispose of them:
Recycle them.

Many cities have programmes that allow you to recycle clothes. The

damaged clothing recycling

process usually involves breaking the fabric down so it can be used to make new products, like insulation or carpet padding.

Upcycle them.

Creating a habit of reusing our clothes is an important part of

breaking up with fast fashion

. If you're crafty, you could upcycle your clothes into something new. For example, you could turn an old T-shirt into a tote bag or a skirt into a pillowcase.

Give them to an animal shelter.

You can donate old clothes to an animal shelter to be used as bedding for the animals. Ask your local shelter if they currently need donations of this type. This can also apply to old towels, pillows, and bed sheets.
There are so many ways to give your old clothes a new life—just choose the one that suits you best!
2. How to Recycle Old Clothes
Now that you know some of the options for what to do with unused garments, let's take a more detailed look at the different ways to recycle old clothes. 
As we mentioned before, many cities have programmes that allow you to recycle clothes. There are usually textile recycle bins in several locations, where you can throw in your clothes for recycling companies to take and process.
To find out if your city has an old clothes recycling programme, you can contact your city's waste management department or search online. 
If your city doesn't have a programme, there are still many ways you can recycle your clothes. For example, some stores take old garments and use them to make a new product, like clothes or bags.
You can also check with your local thrift store or consignment shop to see if they accept clothes for recycling. The policies vary from store to store, so it's a good idea to check them online or at the store before bringing the clothes.
3. Which Bin Do Clothes Go In in the UK?
To recycle worn-out clothes in the UK, put the items in the textile recycling bin. Textiles, such as clothing, bed linens, and towels, are placed in yellow recycling containers. You probably won't have one of these containers at home, but they're readily available at your local recycling centre.
4. What Is the Purpose of a Take-Back Programme?
If you don't know what to do with old clothes, a take-back programme might be the perfect solution for you. This programme is a service that allows customers to return used, old, or no longer functional products so that a company can recycle or reuse them. 
Many clothes' labels have take-back programmes for clothes, including H&M, Primark, and Zara. 
The purpose of these programmes is to reduce waste. They also allow the company to engage with its customers and build brand loyalty.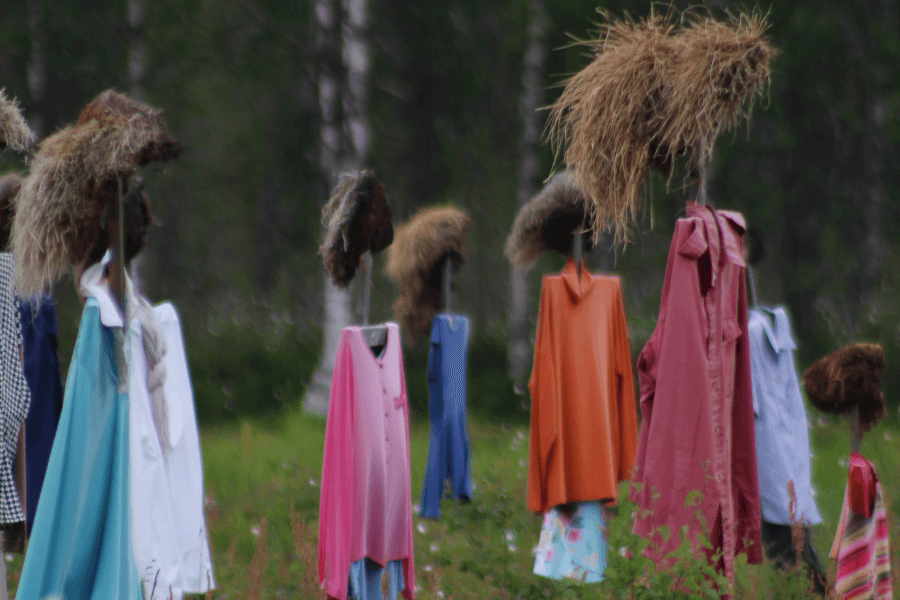 5. What Brands Have Clothing Take-Back Programmes?
Take-back programmes are becoming more and more popular. Here are the benefits you'll enjoy when you donate to these famous brands:
Levi's:

You'll receive a voucher for 10% off one item.

H&M:

You'll receive a £5 voucher.

Primark:

For every five items, you'll receive a £10 voucher to use when you spend £50 or more in a Primark store.

M&S:

You'll receive a £5 discount for every bag of clothes you bring.

Zara:

The

Zara recycling

programme accepts not only clothes but also accessories, shoes, and bags. At the moment, there's no customer reward for dropping off clothes at Zara.
6. What Is M&S Shwopping?
M&S shwopping is Marks and Spencer's way of recycling clothes to support more sustainable fashion. You can take any clothes, including those from other brands, to a special bin in M&S stores, and M&S will recycle the clothes for you.
The clothes are donated to Oxfam and sold in one of its shops or online, reused through the social enterprise in Senegal, or recycled into new materials such as M&S mattress fillings.
7. How Do I Donate Clothes to Asda?
Asda has a partnership with Oxfam, which means you can donate your clothes to Asda and they will send them there.
To donate clothes to Asda, you should pack your items into a parcel and seal them up tightly and properly. You can find a store close to you online and drop off your clothes there. When you register, you'll receive a QR code that you need to print out. Once you bring the items and exchange them in the store, your QR code will be scanned and you'll receive a 10% discount coupon via email.
8. How Many Bags of Clothes Can I Take to H&M?
The H&M garment collection programme allows you to recycle your clothes, regardless of where they come from.
You can bring up to two bags of clothes per day to H&M stores and receive a £5 voucher for each bag that you can use in-store.
The clothes are then recycled and used to make H&M's next line of clothing. Some items are donated to charity.
Recycling or donating your old garments is a great way to help the environment while also helping those in need. And even though fashion companies need to do more to become sustainable, recent statistics show that 21% of fashion's climate goals depend on reforming consumer behaviour.
The numbers show we need to give it our best. In the UK, there are many different ways of donating or recycling old clothes. You can take your clothes to a charity shop, drop them off at a clothing bank, or have them picked up from your home. Now that you know what to do with old clothes that cannot be donated in the UK, you can free up your wardrobe in a more eco-friendly way.