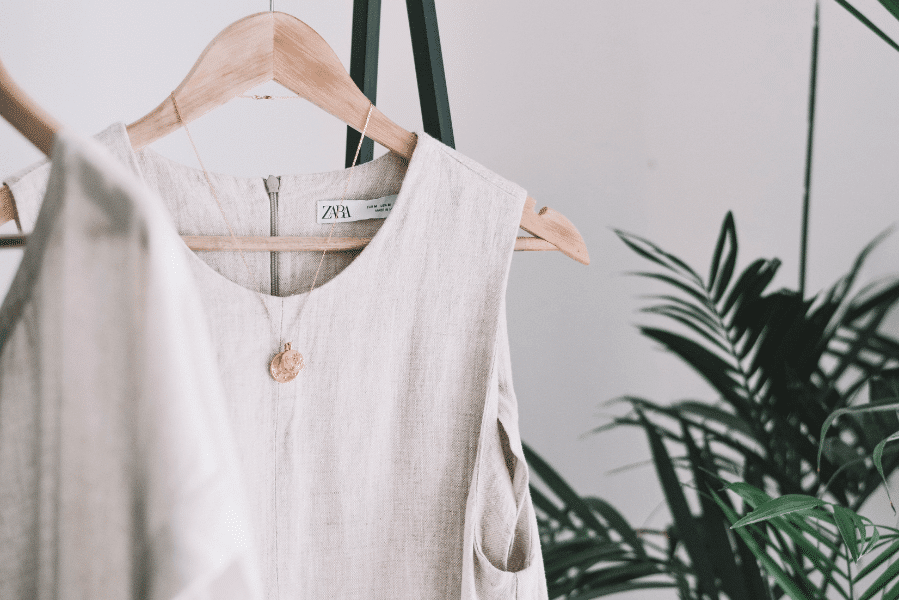 20 Astonishing Zara Statistics That Show the Brand's Value
Posted on |
Zara is among the most famous fast-fashion retailers in the world. Its shopper visit frequency is three times higher than for most other clothing brands, showcasing a strong brand loyalty. These Zara statistics uncover all of the reasons behind the brand's success and its presence in the UK market. Learn the most important information about Zara's clothing lines, retail stores, and its plan for a sustainable future.
Top Facts About Zara (Editor's Picks):
Zara's net income is £16.32 billion.

The

Zara brand value

s

its at £9.8 billion.

Zara's net sales constitute 70% of the total sales of the Inditex Group

Zara's advertising spending is less than 0.3% of its revenue.

85% of Zara's clothes are sold at full price.

Zara has around 1,202 stores in Europe.

100% of Zara stores are eco-efficient.

Zara has more than 4 million female customers in the UK.
Essential Zara Statistics
1. Zara's net income is £16.32 billion.
(Statista)
Housing eight commercial brands, the Inditex Group is a leading fashion distributor worldwide, and Zara brings by far the largest earnings to the group. In 2021, the Inditex Group revenues grew 36%, reaching £23.08. 
In the last year, the three next top earners were Bershka with £1.8 billion, Pull & Bear with £1.6 billion, and Stradivarius with a net income of £1.5 billion.
2. The Zara brand value sits at £9.8 billion.
(Statista)
Even though Zara continues to be one of the most valuable fast fashion retailers, the brand's value has been decreasing in recent years. In 2020, its value amounted to nearly £11 billion, almost £3 billion less than in 2019. Still, Zara's value is much higher than it was five years prior. In 2016, the brand was valued at £7.4 billion.
3. Zara's ecommerce net sales sat at £5.4 billion in 2021.
(Statista)
Zara's online sales statistics indicate that the brand will generate more than £7.4 billion from ecommerce in 2022. By comparison, it generated £5.2 billion in 2021, £3.6 billion in 2020, and £2.2 billion in 2019.
4. Zara accounts for 70% of all sales of the Inditex Group.
(Statista)
Zara is the most profitable brand the Inditex Group owns. Notably, the Zara market share makes up 70% of the group's total profits. The next brand is Bershka, with an 8.7% share, and Pull & Bear, with 7% of the total sales for 2020. Massimo Dutti accounted for 6%, and Stradivarius represented 6.3%.
5. Zara's advertising spending is less than 0.3% of its revenue.
(Avada)
Among the most famous Zara facts is that the brand spends just 0 to 0.3% of its total revenue on marketing and advertising. In comparison, most other retailers spend between 3% and 4%. Its strategy has been praised by many industry experts, as the company successfully managed to cut down its marketing expenses to allow for a different kind of investment. For instance, Zara invests in good store locations.
6. Zara has nearly 3,000 stores worldwide.
(Forbes, Fashion Network)

The brand is known for investing a lot into finding the perfect locations for its stores. The largest number of stores can be found in Spain with 547 shops and includes both Zara Kids and Zara Home shops. China has 229 stores, while France comes in third with 145 shops. According to the latest data on the number of Zara stores worldwide for 2021, the brand has 68 shops in the United Kingdom.
7. Zara has stores in 96 markets.
(Inditex, Avada)
According to Inditex stats about Zara, the brand sells 450 million products a year in 202 markets. Around 96 are markets with stores, and 39 are online. The brand invests in its online presence, and its main goal for 2020 was to make its official website available in every country in the world.
8. Zara has around 1,202 stores in Europe.
(Statista)
The number of Zara stores includes both clothing stores and Zara Home. This brand has 334 Zara Home shops throughout Europe. In the Americas, it currently has 321 clothing stores and 56 Zara Home shops. As for Asia and the rest of the world, Zara has 524 regular clothing shops and 117 Zara Home stores.
9. 85% of Zara's clothes are sold at full price.
(Beeketing)
Zara is among the rare brands that have managed to sell over three-quarters of its apparel at full price, Zara sales statistics show. Since the average for the whole fashion industry sits at 65%, Zara has found a solution to an age-old manufacturing problem. Around 18% of Zara clothing has to be discounted due to low demand, nearly half of the industry's average of 35%.
10. 85% of Zara's clothing is produced during the season.
(Beeketing)
Zara's solution to manufacturing delays is to produce a large majority of its clothes during the season. This kind of production schedule allows the company to adapt quickly to the changing needs of customers and come out with products accordingly. Zara clothing statistics showcase that only 15% to 25% of its line is produced six months in advance.
11. Zara launches 10,000 styles every year.
(Beeketing)
Each month, this brand launches around 1,000 new styles. Comparatively, other fast fashion brands like H&M and GAP launch 2,000 to 4,000 styles during the whole year. The latest facts about Zara clothing show that the company employs around 200 people in its production team, with one worker producing approximately 60 fashion styles per year.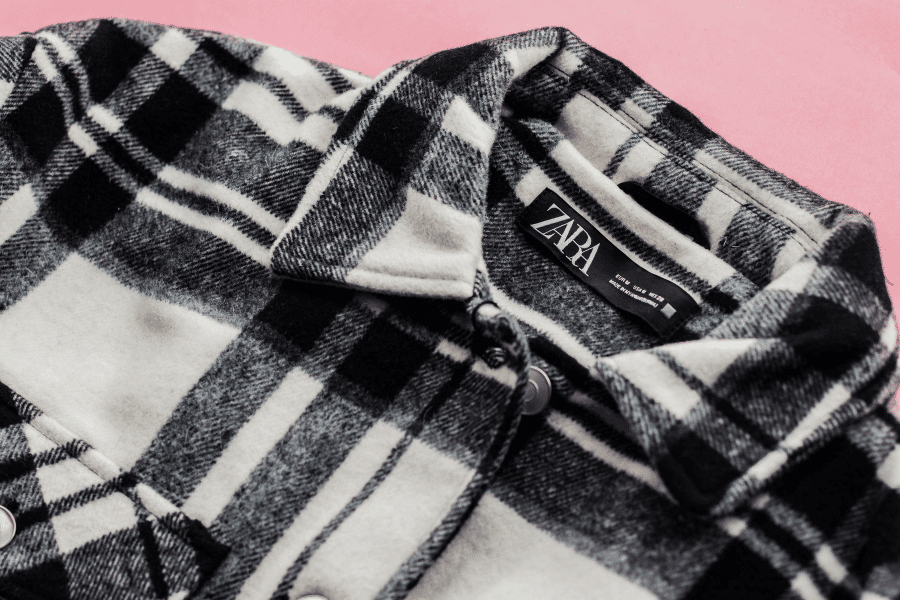 The Sustainability Mission
12. 100% of Zara stores are eco-efficient.
(Inditex)
A few years ago, Zara set the target of making 100% of its stores eco-efficient by the end of 2020. The company managed not only to reach the target a year ahead, but all brands within the Inditex company became eco-efficient, as well. 
13. 40 Zara flagship stores have full BREEAM or LEED certification.
(Inditex)
According to the official Zara company facts, the brand is planning on reaching an even higher level of eco-efficiency in the upcoming years. At present, most of the stores have energy-saving lighting programs, with lights switched off during cleaning and deliveries. An additional 15% of energy is saved via automatic electronic air curtains, and Zara saves 40% more by using zoned thermostats.
14. By 2023, Zara will become a zero waste brand.
(Inditex)
With a goal to no longer send any waste to landfills by 2023, Zara stats show that the company is heading towards 100% use of sustainable cotton. The brand's commitment to sustainability is further proven by its exclusive use of certified sources for its paper products and wooden furniture.
15. Zara has more than 4 million female customers in the United Kingdom.
(Statista)
Zara is one of the most popular retailers among women in Great Britain. However, several Zara competitors have more UK customers, such as Primark, with 11.1 million active female shoppers, and H&M, with 7 million customers. New Look also outranked Zara, with 6.6 million female customers.
16. Around 2.4 million men from the UK shop at Zara.
(Statista)
Zara is among the most famous clothing brands for men, but there are a few other retailers that are much more popular. For instance, Primark has 10 million male customers in the United Kingdom. That being said, Zara statistics show lower numbers than Marks & Spencer, which has 9.4 million male shoppers, and H&M, worn by 4.9 million British males.
17. 4% of UK adults purchased Zara apparel in 2021.
(Statista)
Zara is the 13th most loved apparel brand in Great Britain. Amazon is in first place, with 41% of UK adults purchasing from the company in the past year. Marks & Spencer and Next are also popular, chosen by 15% of people, and about 13% of UK adults bought apparel from H&M during the year.
18. The official Zara website has 1.8 million monthly searches in the United Kingdom.
(Statista)
Zara business statistics show that Zara.com is among the most searched clothing websites in Great Britain. Some of the sites which are more searched are New Look, with 3.3 million hits, and River Island and Boohoo, with 2.2 million. Popular fashion websites with fewer searches than Zara are PrettyLittleThing, Missguided, Dorothy Perkins, and Monsoon.
19. In 2020, Zara.com generated £386 million in ecommerce net sales in the UK.
(Statista)
The official Zara website is in ninth place when it comes to the net sales in top online fashion stores. Zara profits for ecommerce have been high for years. Brands with a higher number of sales are John Lewis, with earnings of £1.4 billion, and Sainsbury's with £1.3 billion in net sales. Other popular online stores in the United Kingdom are Marks & Spencer, Asos, Shein, and Amazon.
20. Zara had the second-highest demand increase during Black Friday in 2021.
(Statista)
A survey from 2021 on Zara retailer facts showed that Zara's demand was expected to increase by a stunning 36.7%. The only brand with a higher rise in demand was JD Sports, with an expected 41% increase. Zara is more popular during Black Friday than brands such as The North Face, Matalan, River Island, Next, and H&M.
Final Thoughts on Zara Facts and Stats
With over 48 million followers on Instagram, Zara is among the most popular retailers in the world and in the United Kingdom. Its passion for bringing runway pieces to everyday consumers has quickly attracted a large loyal customer base. Today, the brand marks high sales for both its retail and online markets, producing thousands of styles throughout the year while staying committed to sustainability and eco-efficiency.
Who owns Zara?
Zara's founder is Amancio Ortega. He opened the first Zara shop in 1975 in Spain. The brand's original name was Zorba, after the film Zorba the Greek. Ortega changed the name after finding out that there was a bar carrying the same name nearby. From the beginning, Zara created pieces that resembled high-end designer clothing, and it currently belongs to a large fashion retailer group called Inditex.
How many Zara stores are there in the UK?
There is no 2022 data about how many Zara stores exist in the United Kingdom. However, according to the latest stats available, the brand has opened 68 shops throughout Great Britain. The largest one is in London, at Westfield in White City, Ariel Way. Aside from the regular brick-and-mortar retail stores, the brand earns large profits in the UK via e-commerce.
How much is Zara worth?
Zara is among the most valuable brands in the world and one of the leading fast-fashion retailers. Its brand value is currently £9.8 billion, and while the brand remains relevant, its value has been decreasing. Only a year prior, Zara's brand value was worth almost £11 billion, and in 2019, it was even higher at £13.7 billion. Whether this decrease is simply a pandemic-related blip or an indicator of the decline of Zara fashion, only time will tell.
How many sales does Zara have a year?
Zara is famous for being able to sell the majority of its clothes at full price. Still, its sales are a worldwide event. In the UK, for instance, Zara's Black Friday sales are among the most popular ones. The brand has huge sales during Black Friday, Boxing Day, and in the summer, and Zara statistics show that discounts can go up to 50%. The sales are organised in-store, in-app, and on the official website. 
Sources: