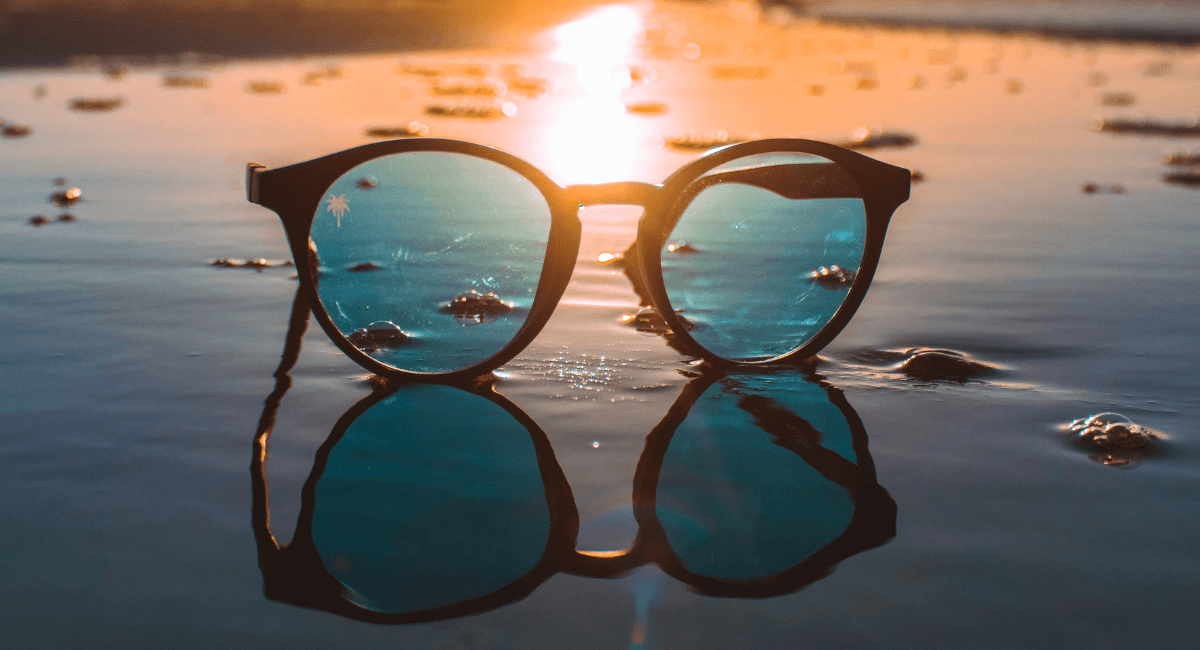 A Thorough Guide to Types of Sunglasses: Frames & Lenses
Posted on |
Summer is right around the corner, and you're on a quest to find the perfect sunglasses this year. This guide will help you learn everything you need to know about all main types of sunglasses so you can spice up your shades game.
Sunglasses Types by Frames
For starters, let's look at the most popular sunglasses frames. From aviators to clubmasters, we'll explain them all!
When you think about shades, the first thing that comes to mind is probably a pair of cool aviator sunglasses. 
These thin-framed, teardrop-shaped must-haves were first built for aeroplane pilots in 1936 by the one and only Ray-Ban, and today they're still the most recognisable sunglasses style around.
In 1952, Ray-Ban knocked it out of the park again with their Wayfarer design, which quickly became one of the most coveted sunglasses styles in existence. 
Thanks to advancements in moulding technology, the company moved on to more modern materials and lens shapes—a move which gave us the squared-off shades we all know and love. 
When it comes to Ray-Ban sunglasses types, these are the most popular ones by far. If you want to grab a pair, we've even got some Ray-Ban discount codes you can use.
An icon of the 50s, cat-eye sunglasses superbly represent the glamour of these years. They have recently seen popularity among younger wearers worldwide, especially with more daring designs and eye-catching colours.
Made famous by John Lennon and Harry Potter, round frames give off a strong vintage vibe and are still one of the most popular styles of sunglasses around. 
Thin models will make you look like you just came back from a Beatles concert, while thicker ones can make you look very sophisticated and almost avant-garde.
Very popular in the 50s and 60s, these sunglasses are sometimes also called 'Clubmaster.' They're characterised by a thicker upper frame made of acetate or plastic and a lower frame made of thin metal. 
Fun fact: Ray-Ban didn't make Clubmaster sunglasses until they became trendy due to Bruce Willis' performance in Moonlighting in the mid-80s.
One of the chicest sunglasses shapes popularised by American Vogue editor Anna Wintour, square sunglasses are surprisingly versatile. Choose them if you have a round face, as they'll add structure and angles to your look.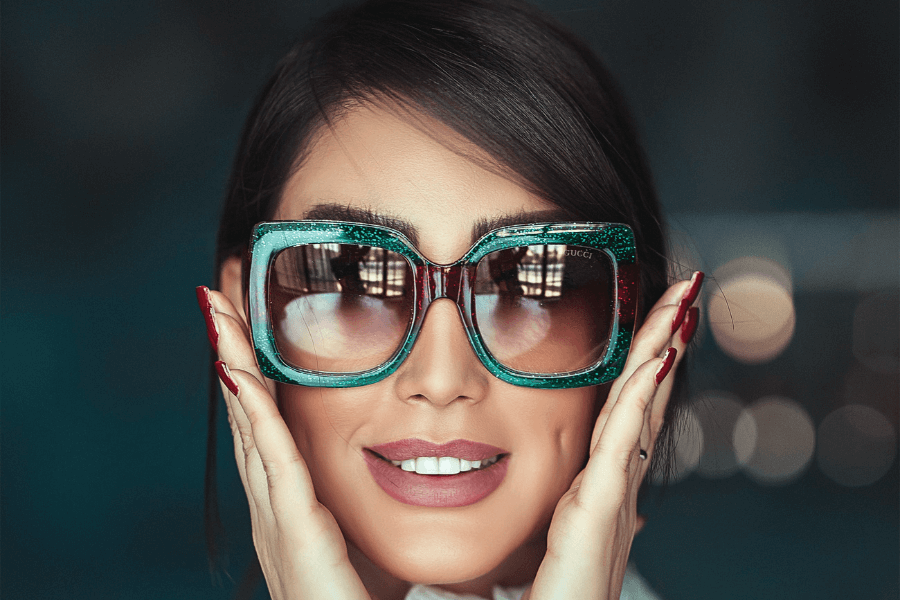 Wrap sunglasses are great for outdoor activities and—unless you're Guy Fieri—somewhat tacky for any other use. 
As wacky as they might look, wrap sunglasses (also known as shield sunglasses) are much more functional and offer a wider vision field than other designs.
If you've got a round face but dislike square sunglasses, you can opt for their more subdued, rectangular cousins, which will still give you the same effect without being so eye-catching. 
You can find rectangular shades in all styles, making this type of sunglasses conveniently flexible.
You'll surely recognise and probably love this popular sunglasses shape if you've ever looked at Neo from the Matrix film series. 
They completely cover the eye for maximum protection from the sun and look perfect on both smart and casual outfits. If you're looking for a chic model, you can ditch thin frames and get thick, acetate, or plastic ones instead. 
Gucci is arguably the best-known among sunglasses brands that manufacture oval sunglasses.
If you're looking for an edgier, functional, and fashionable design, butterfly shades are the perfect option for you. Not only do they look incredibly cool, their large surface does an amazing job at protecting your eyes from the sun.
Hexagonal sunglasses mix modern square sunglasses' aesthetic with the style only a tried-and-tested design like round shades has. If you're looking for something different, go with hexagonal frames.
If six-sided frames can give you a modern-yet-classic look, octagonal shades are all about looking straight out of the 70s. They can still add a lot of structure to your face, so they're a good option for round-faced individuals.
Sunglasses Types by Lenses
If you're confused about sunglasses lenses, you're not alone. What does photochromic mean? What are gradient lenses for? We've gathered all the answers below!
Gradient lenses get tinted top-down, meaning they'll be darkest at the top. This makes them perfect for driving, since you'll be protected from the overhead sun while still being able to see the road.
2. Double Gradient Lenses
These lenses are tinted the darkest at the bottom and top, with the middle band as their lightest part. 
They're the most useful at the beach, where they'll shield your eyes both from the sun above you and the sand-reflected sunlight below.
Photochromic lenses are unique among sunglasses' types of lenses, as they adjust their darkness according to how much UV light they're exposed to and can be found on many higher-end types of eyeglasses. Their main downside is that they will go dark even if it isn't that sunny outside.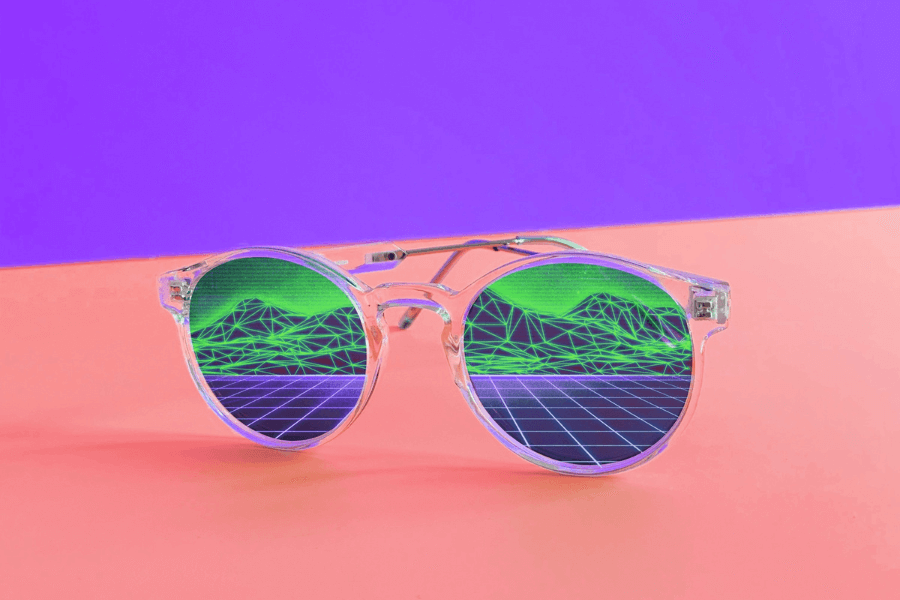 These lenses are helpful to deflect glares when driving or playing water sports. Polarised sunglasses filter light thanks to a particular chemical applied to them, just like a personal miniblind.
Have you ever noticed how reflective ski goggles are? They use mirror-coated lenses, which help reduce the amount of light to your eyes in really bright conditions.
These lenses help us perceive certain colours better. Specific colours are trendy in certain sports. For example, golfers prefer green lenses, while skiers like yellow ones better.
Types of Sunglasses Frames According to Material
Let's look at what sunglasses frames can be made out of—you'll be surprised by how many options you have.
Six times stronger than steel, 30% lighter than aluminium, resistant to corrosion and tarnish, and the only memory metal without nickel, beryllium is a premium material perfect for beach-goers.
Magnesium frames are light, durable, and hypoallergenic, but cost 50% more than traditional aluminium frames—a good choice for higher-end shades.
Aluminium looks good and is strong, lightweight, and cheaper than most other materials. Manufacturers can mix it with other metals to make it even more durable.
Titanium frames adapt well to different sunglasses styles but are generally more expensive than other materials. They're also solid, corrosion-resistant, and hypoallergenic.
5. Stainless Steel Frames
Stainless steel frames are slick, cheap, and resistant, thanks to the reliable carbon steel and iron alloy they're made out of.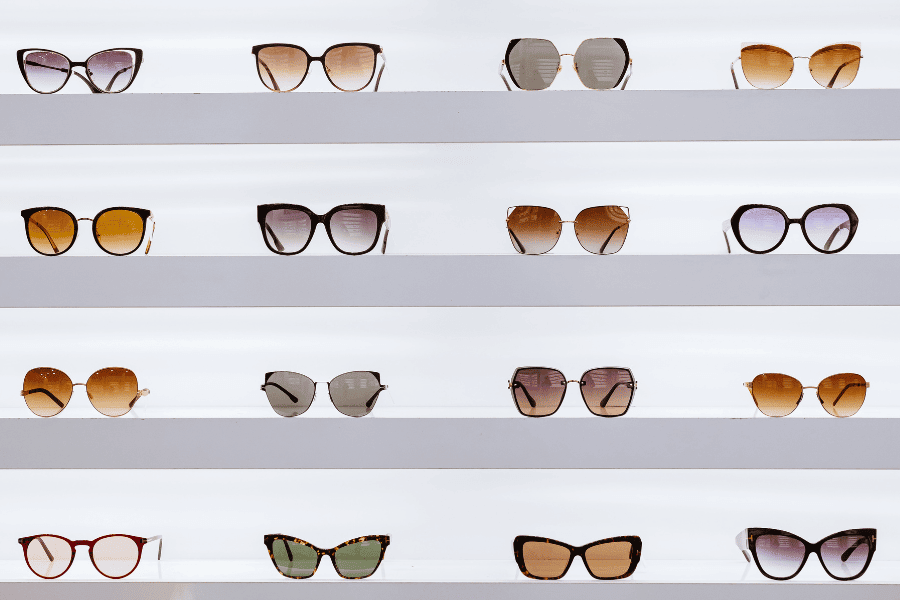 Ni-Ti stands for Nickel-Titanium and is an alloy used to manufacture Flexon glasses. Frames made from this material are more flexible and lighter than steel ones.
Monel is a trademarked nickel-copper-iron alloy used in numerous glasses frames today, especially for rigid parts.
Many different types of sunglasses frames are made out of plastic or zyl, also known as cellulose acetate. These two materials are highly durable and can be moulded into bold, eye-catching, and iconic shapes. 
Ray-Ban's Wayfarer sunglasses are a perfect example of a famous plastic-framed design.
9. Gliamides and Grilamid Frames
Companies like Rudy Project use these two materials in high-end sports sunglasses frames. It provides exceptional stability, and it's also hypoallergenic, lightweight, and shock-resistant, which is a must for sports frames.
Manufacturers now make frames out of a combination of plastic and metal to achieve the best of both worlds, which has resulted in various attractive designs.
As you can see, there's a myriad of glasses frame types on the market, and navigating them is quite a task!
Eyewear statistics show that sunglasses purchases are on the rise, so we hope our guide on the many types of sunglasses has helped you pick out the best sunglasses for your needs and style.