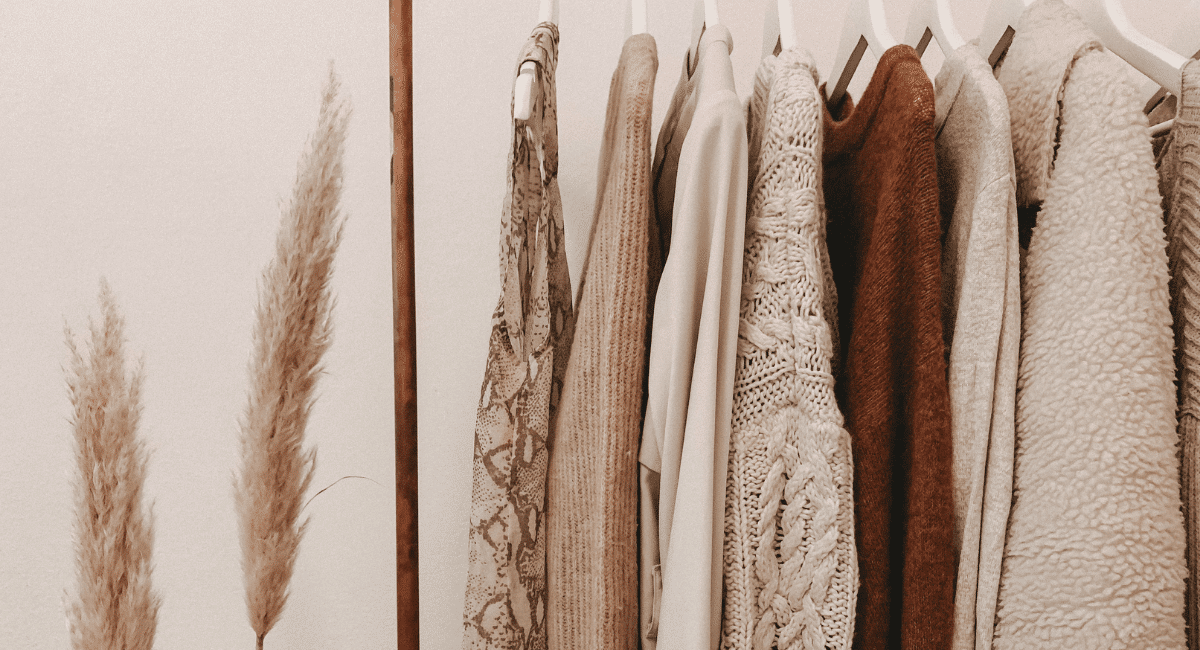 15 Best Sustainable Fashion Brands
Posted on |
We have witnessed a significant change in the fashion industry in the last few years. Sustainability and ethics became core principles of many popular brands, proving the production of clothes doesn't have to be at the cost of the environment. 
Below, you can find a list of the best sustainable fashion brands that create fantastic garments with minimal waste and harm to the plant. As the market diversifies and offers new high-quality alternatives, let's take a look at some of the best options.
What Is Sustainable Clothing?
Sustainable clothing is any fashion piece designed, manufactured, and distributed following the latest environment-friendly codes. So, these companies focus not only on the used materials but also on every production step, including shipping.  
Another important term is "ethical fashion." It refers to pieces produced following social welfare standards and prioritising workers' rights.
Where to Buy Sustainable Clothing
You can find sustainable clothing in the places where you would search for regular fashion brands. Therefore, you can check various retailers in the streets of your town or malls.
In addition, the best sustainable fashion brands have online stores or social media accounts. You can also find such a brand by using your favourite search engine. That way, you'll easily get information on the level of sustainability and ethical standards it commits to.
Lastly, you can purchase sustainable clothing in popular reseller stores and online shops.
Top Sustainable Fashion Brands
1. People Tree
The story of People Tree began in 1991. From the very beginning, the founders wanted to create a brand led by the industry's highest environmental and ethical standards. They vowed to use natural resources and promote ecologically responsible initiatives.
People Tree was the first fashion company to receive the product label from the World Fair Trade Organisation. Those looking for sustainable fashion brands from the UK would undoubtedly love the unique designs and exclusive prints People Tree offers.
Visit People Tree.
Shop with People Tree Discount Codes. 
2. Hunza G
If you like Julia Roberts's cut-out mini dress in Pretty Woman—you'll love Hunza G. The brand designed this dress, and it brought Hunza G worldwide recognition.
Today, the fashion company is famous for its eco-friendly and comfortable beachwear in all shapes and sizes. Another interesting feature is its iconic crinkle, which is knitted and dyed locally. Hunza G is the perfect choice for sustainable clothing from the UK.
Visit Hunza G.
3. Patagonia
Patagonia is a popular US outdoor clothing and gear company. Yvon Chouinard founded it in 1972 in California. At first, the environment wasn't among the company's priorities, but the situation changed in 1985.
Ever since the brand has committed 1% of its profits to the fight for a better planet. Patagonia became a B-certified company in 2012, meaning it's among the most sustainable clothing brands worldwide.
In 2016, Patagonia contributed 100% of its Black Friday sales to environmental organisations. Next year, the brand donated millions it received from President Trump's tax cuts to fight the climate crisis. In 2021, Patagonia decided to no longer add its logo to the clothing it produces, as non-removable symbols reduce the lifespan of clothing.
Visit Patagonia.
4. Lucy & Yak
Lucy & Yak is one of the most ethical UK clothing brands on the market. It offers all kinds of dungarees, and the website is full of colour and life. The brand's founders are Lucy Greenwood and Chris Renwick, who began selling dungarees in 2017. They are heavily involved in the production and design of each piece that comes out.
In addition, sustainability is among the main goals of the company. All clothes are organic and produced by the highest ethical standards. Moreover, Lucy & Yak is among the sustainable fashion brands in the UK that are affordable.
Additionally, any piece that doesn't meet the company's standards is sent to Depop to reduce waste as much as possible.
Visit Lucy & Yak. 
5. Ninety Percent
Ninety Percent has a unique model of sharing 90% of their profits with charitable causes and production. The brand is committed to sustainability and does more than most to make this world a better place. 
With its blend of elegance and casual wear, it's among the trendy sustainable clothing brands. Once you purchase a piece of clothing by Ninety Percent, you'll find a code under its care label. You can use it to vote for charities to receive a portion of the company's profits.
That way, you'll not only be purchasing a sustainable piece of clothing, but you'll also participate in the decision on where your money goes. It's a fantastic system, which is why Ninety Percent has a huge base of loyal customers.
Visit Ninety Percent. 
6. Rare & Fair
Rare & Fair is among the more popular sustainable brands in the UK, and it's committed to supporting smaller producers, family businesses, and local designers. The company ensures that all natural fibres and materials are sustainably sourced.
Comfortable pieces by Rare & Fair are perfect for anyone that prefers clean lines and elegant clothing. When you purchase from the brand, you indirectly support women and communities in rural Thailand.
Furthermore, Rare & Fair meets all its suppliers personally and introduces the customers to communities and farms that share its vision. In addition, it's one of the sustainable fashion companies that are fully transparent in its operations.
Visit Rare & Fair
7. Thought
Thought was born from the founders' love for natural and sustainable fabrics. Their primary mission was to provide fashion lovers with a sustainable alternative. Thought is on a mission to produce pieces out of eco-friendly and natural materials.
Thought is popular for its knits and different garments made out of yarn. Its simple and classic designs are an excellent investment as they'll never go out of style. 
In addition, Thought is among the non-fast fashion brands in the UK that ensure responsible sourcing following industry standards. Lastly, Thought fosters change by partnering with other organisations that share their vision.
Visit Thought.
8. Beaumont Organic
Beaumont Organic is an international womenswear brand from the UK. The company has been committed to creating sustainable timeless pieces perfect for any woman since its beginning. Its designs are classic with a contemporary twist.
Beaumont Organic uses luxurious fabrics garnered following the highest standards. It is among the most ethical and sustainable clothing brands, using bamboo, wool, linen, and organic cotton for its products. You can find a full list of its suppliers on its website.
What's more, Beaumont Organic recently came out with an organic baby clothing line.
Visit Beaumont Organic.  
9. Bibico
Bibico is a sustainable female fashion brand from the UK. The company honours Fair Trade certifications by the World Fair Trade Organisation during production.
Two of its leading artisan manufacturers are members of the Organisation, which means they work with women from disadvantaged backgrounds, providing them with jobs and social support.
Bibico offers women's sustainable clothing in the UK with simple designs. They are perfect for those looking for comfortable clothes they can wear every day. Most of their pieces come from natural materials such as wool and cotton.
Moreover, a large portion of their garments is handmade. Bibico also makes sure that the packaging and shipping of its clothes follow the highest ethical standards.
Visit Bibico. 
10. Everlane
Everlane is another leader in the sustainable fashion sector. The brand offers timeless designs for both women and men. It's among the best sustainable fashion brands with classic and simple pieces you can wear for years to come.
One of the most amazing things about the brand is the complete transparency it commits to. Buyers can learn just how much the production of each item costs, as Everlane lists all of the expenses, from labour to transportation.
Furthermore, it's one of the cheap, sustainable clothing brands. Everlane is strict when choosing the factories it works with. Each goes through a compliance audit to ensure reasonable working hours, environment-friendly solutions, and fair wages. 
Around 97% of the clothes are made from recycled fibres, and all shipping bags are made from recycled plastic or FSC-certified paper. Hence, the company has an impressive commitment to sustainability.
Visit Everlane. 
11. RÆBURN
RÆBURN is among the sustainable UK clothing brands committed to zero waste. The company creates completely new designs by working only with surplus materials. That's why every piece in its collection is a limited edition.
All products by RÆBURN honour the latest sustainability efforts. Moreover, the brand minimises carbon footprint with local manufacturing, committed to harnessing green technologies. Most pieces are produced in small batches to reduce waste.
RÆBURN is among the sustainable fashion companies with a minimal negative impact on the environment. For this effort, the founder Christopher Raeburn won the Fashion Award in the Environment category in 2020.
Visit RÆBURN. 
12. Gabriela Hearst
Gabriela Hearst is a designer who launched her label in 2015. From the very beginning, she wanted to make a difference. All garments are made with care, detail, and tradition over trend. It's one of the top sustainable fashion brands operating following ethical standards.
Gabriela Hearst's coats and jackets have a special silver fabric lining that prevents phone radiation from reaching female productive organs. In addition, she uses aloe-treated linen instead of cotton as it's a much more effective water absorbent.
Her dedication to sustainability is apparent in her stores as well. All shops are designed to reduce electrical consumption. What's more, in 2020, Gabriela organised the first carbon-neutral runway show.
Visit Gabriela Hearst. 
13. Franks London
Franks London is another designer-owned clothing company and among the best sustainable fashion brands in the UK. Frankie Steed, the founder, creates almost every piece by herself and all collections have a beautiful contemporary design.
Steed is conscious of the environmental impact of her clothes, so she sources all fabrics and packages each item on her own. The garments' materials are always upcycled fabrics to reduce unnecessary waste.
Additionally, Franks London is among the rare sustainable clothing brands in the UK that minimise waste by offering a dress rental service. You can use this option to save money or rent dresses that you know you're going to wear only once.
Visit Franks London. 
14. Organic Basics
This company carefully selects environment-friendly fabrics. Every factory Organic Basics works with shares the same values and believes sustainability is the only option for a better future.
Organic Basics covers all shapes and sizes, offering plus-size sustainable clothing options. Its collections mostly consist of basic garments and underwear for everyday wear. Additionally, the brand has a low impact website that reduces data transfer by around 70%.
Visit Organic Basics. 
15. E.L.V. Denim
E.L.V. Denim is an eco-friendly fashion brand that primarily carries jeans. The company produces and designs all of its products in East London. E.L.V. Denim leaves a minimal carbon footprint and frequently supports local communities.
Furthermore, every manufacturer the brand works with shares the same commitment. E.L.V. Denim sources discarded jeans from British vintage warehouses and creates new designs to stay true to its zero waste mission.
In addition, this recycled clothing brand uses an ultra-efficient washing process to avoid wasting water. E.L.V. Denim needs only seven litres of water for their post-consumer denim waste instead of the 10,000 litres it usually takes to produce a new pair of jeans.  
Visit E.L.V. Denim.
Best Sustainable Fashion Brands: Parting Words
As technology progresses, so do the innovative eco-friendly ways of manufacturing and packaging clothing. By purchasing from the best sustainable fashion brands, you can have beautiful pieces in various styles while reducing environmental impact.
Sources: