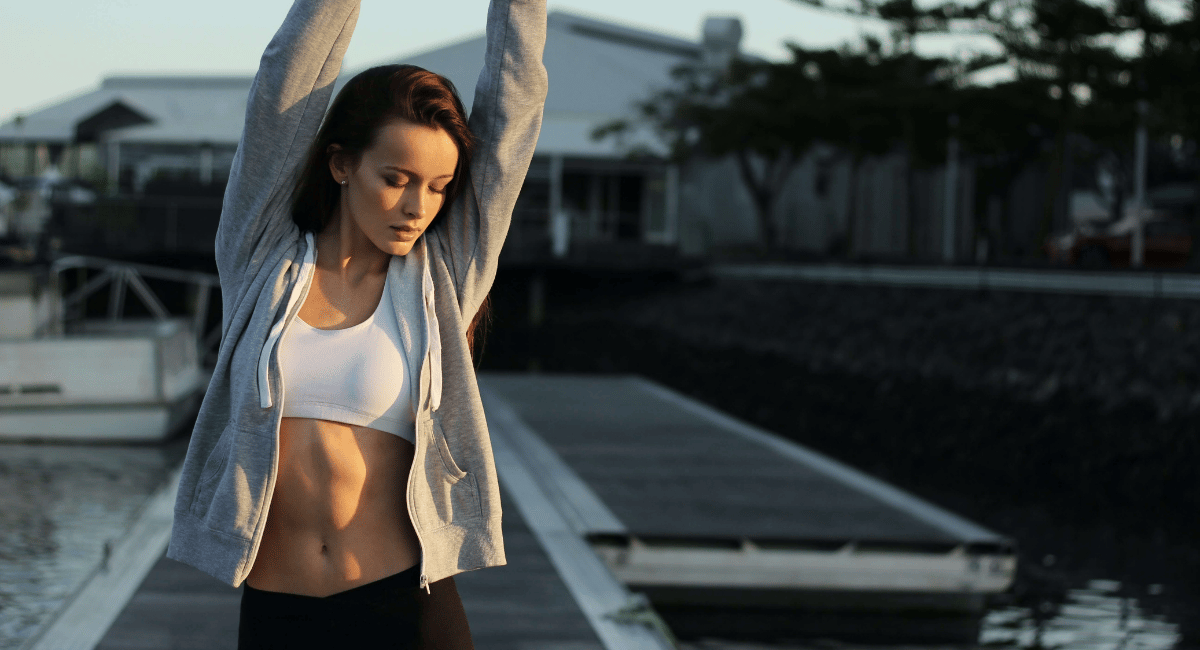 Who Invented Sportswear? + 9 Important FAQs Answered
Posted on |
There is sportswear everywhere around us. Even if you are now at the office, there's bound to be a sweatshirt on someone's chair or a cap on a desk. But, who invented sportswear and how did it become so popular?
Well, there are some interesting stories behind this trend. We'll tell you all about them in this article.
How Did Sportswear Start?
Sportswear was originally designed for exactly what the name stands for—to wear while doing sports. It made moving around easier. People found them convenient while riding horses or playing tennis. But, let's see how it all started and what are the current trends.
1. Who Invented Sportswear?
One of the first fashion designers who started making sportswear was John Redfern. At the end of the 19th century, Redfern realised that there was a need for different clothes when doing sports and designed shirts, pants and other items for that purpose. His clients loved sportswear so much that they started wearing it every day. That's how Redfern became part of the history of sportswear.
2. Who Invented Women's Sportswear?
When women started being more active and doing things like riding bikes, playing tennis and dancing, they needed clothes to fit their new lifestyle. Some women wore Redfern's designs, but it is Jean Patou who is credited for popularising women's sportswear. He created the first tennis skirt for Suzanne Lenglen who wore it to Wimbledon in 1921. After that, she wore sporty dresses and cardigans on and off the court, making these outfits popular all around Europe.
3. How Did Sportswear Become Fashion?
At one point in the 20th century, sportswear became so much more than just clothes for sports. Pants, sports jackets, jerseys, blazers, sporty dresses and sneakers started being part of everyday outfits. Unlike the clothes before, these were comfortable. People could feel relaxed in them while doing their daily tasks.
Once the designers noticed this new trend, they focused on how to make it look stylish and include it in their fashion shows. That's when items such as blazers, fashionable backpacks and stylish sneakers were designed. 
This was still the time when these outfits were available only to some. But, the development of mass production allowed sportswear to be worn by everyone. At that moment, it became everyday fashion.
4. When Did Sportswear Become Fashionable?
The shift in the way people dress happened from the 1920s onward. Especially after WW2, when more and more women started working. They needed comfortable clothes suitable for running errands and going to the office. That is when the evolution of sportswear became more noticeable, as new models and designs were made and it truly became fashionable.
5. What Is Considered Sportswear?
The original term 'sportswear' stands for the clothes and footwear worn for playing sports. These include T-shirts, tracksuits, jackets, jerseys, caps, leggings, sneakers, etc. Everything you would wear during some kind of sporting activity is considered to be sportswear.
6. What is the Difference Between Sportswear and Activewear?
Activewear, or athleisure, grew from sportswear. The difference between sportswear and activewear is that the first is worn only for exercise, whereas, the latter is more for casual occasions. 
With activewear, you can stylishly transition from exercise to a casual hangout wearing things such as hoodies, parkas or leggings. Activewear also includes some accessories like backpacks and trendy footwear.
7. Why is Sportswear Made of Polyester?
Polyester is one of the materials that are most breathable, light-weight and wrinkle-free. These features make it perfect for sportswear, as you need to be able to breathe and move freely when doing any kind of physical activity.
8. When Were Tracksuits Invented?
Tracksuits first appeared in 1939 when French sports company Le Coq Sportif launched them as a "Sunday suit". The big break, however, came in the 1960s when Adidas created the still most popular piece of sportswear—a black tracksuit with three white lines on the sides.
Another wave of popularity hit tracksuits with the release of Bruce Lee movies. From then on, it became cool to wear this sporty outfit everywhere. Thanks to him, tracksuits entered mainstream fashion and stayed there to this day.
9. Why is Sportswear So Popular?
Looking at the mirror, seeing yourself in fashionable clothes and feeling comfortable is what makes sportswear popular.
The light material makes it perfect for exercising. Designers made the convenience look trendy with flashy colours, various patterns and materials so that everyone can express their style and personality.
This convenience and versatility are the main reasons why sportswear and activewear swept people off their feet.
Sportswear changed the way we dress. Only a hundred years ago, we wouldn't be sitting in our tracksuits or wearing leggings to the store. Back then, every occasion had the appropriate outfit. 
The evolution of sportswear showed that it doesn't have to be that way. It's possible to look stylish and feel comfy at the same time. This gave us more freedom to move and be who we truly are while showing it to the world with our trendy clothes.
The man who invented sportswear would be surprised to see the huge impact sportswear had on the evolution of both high fashion and streetwear. We can only wait and see what changes it will bring us in the future.