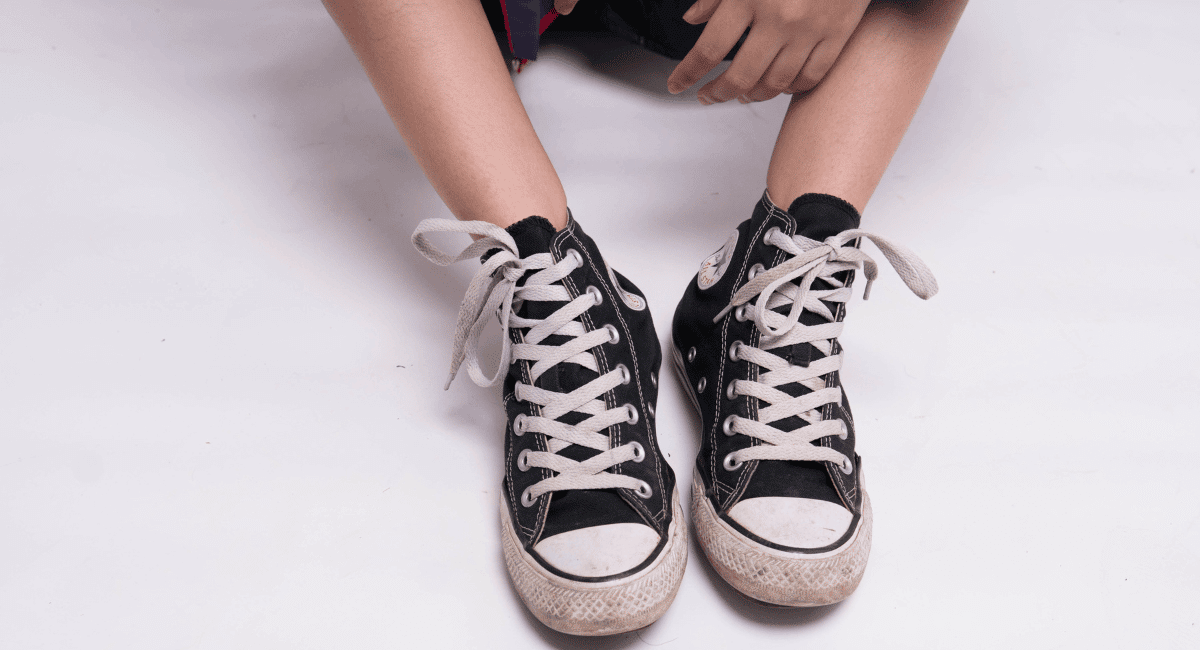 Top 10 Trainer Brands in the UK
Posted on |
No matter if you prefer a more elegant, everyday option or something that will be perfect for your favourite sports, a good pair of trainers is a must-have for every closet. That's why we prepared a list of the top 10 trainer brands in the UK you need to check out if you want a high-quality product that will serve you for years to come. 
Even though we divided our list into five female and five male labels, you should keep in mind that most of these brands offer options for both women and men. Therefore, we recommend that you read the whole article to find the perfect brand to buy your new trainers from!
Finding the Best Trainers
If you live in the United Kingdom, then you already know that the trainer market is huge and there are many options to choose from. Your pool will, however, be much smaller if you're looking for solely British brands. For this list, we combined both international and British labels you can purchase in the UK to help you choose a couple of brands that stand out to you.
Top 5 Brands Producing the Best Women's Trainers
1. Converse
Converse is an American brand, but the brand's sneakers are among the most popular ones in the United Kingdom. That's why we had to start our list with this label. You probably know a lot about Converse already—the brand was created more than a century ago and has been a famous trainers label for decades. Chuck Taylor All Star and One Star sneakers have been a staple in almost anybody's closet for such a long time.
Aside from producing one of the best women's trainers, Converse also wants to make a positive impact in the communities where the company is based. Music, art, and skating are what the brand invests most of its resources in. That's apparent in its new collections. While Converse likes to come up with new designs, its older ones are actually the most popular items in shoe stores. Chuck Taylors, Chuck 70 Vintage Canvas, Lift Platform Canvas, and Hike Platforms are among the best selling trainers by Converse.
Visit Converse.
Shop with Converse vouchers.
2. Grenson Shoes
Grenson is a popular British trainer brand. The company also produces different kinds of shoes and is among the oldest ones in the United Kingdom. Aside from sneakers, Grenson has many different types of shoes in its offer and has options for both female and male shoppers.
When it comes to trainers, Grenson offers a variety of models you can choose from. The prices of these British trainers go from £195 to £285, which means they aren't the most affordable options on the market. Still, if you want to invest in a pair of durable trainers that will serve you for years to come, you should definitely check Grenson out.
William Green is the founder of Grenson Shoes. Before producing some of the best everyday trainers, he started out by manufacturing shoes, and his first workshop was actually at his home. Over time, William managed to grow his business and eventually opened a factory. William Green died at the beginning of the 1900s, but he left a legacy that was carried on by the Grenson team to this day.
Visit Grenson.
3. New Balance
While it's not a British brand, New Balance is among the most popular footwear labels in the United Kingdom. In addition, the company has manufacturing offices in the UK, which means that there's a huge chance you'll be purchasing trainers made in the UK when buying running shoes from New Balance in Great Britain.
Originally from the United States, the brand opened its first British factory in 1982. Some of the most popular trainers, such as Bill Clinton's favourite 1500s are manufactured solely in the UK. Among the most popular models by New Balance are 990, 574, 997, 998, and 1500.
Visit New Balance.
Shop with New Balance vouchers.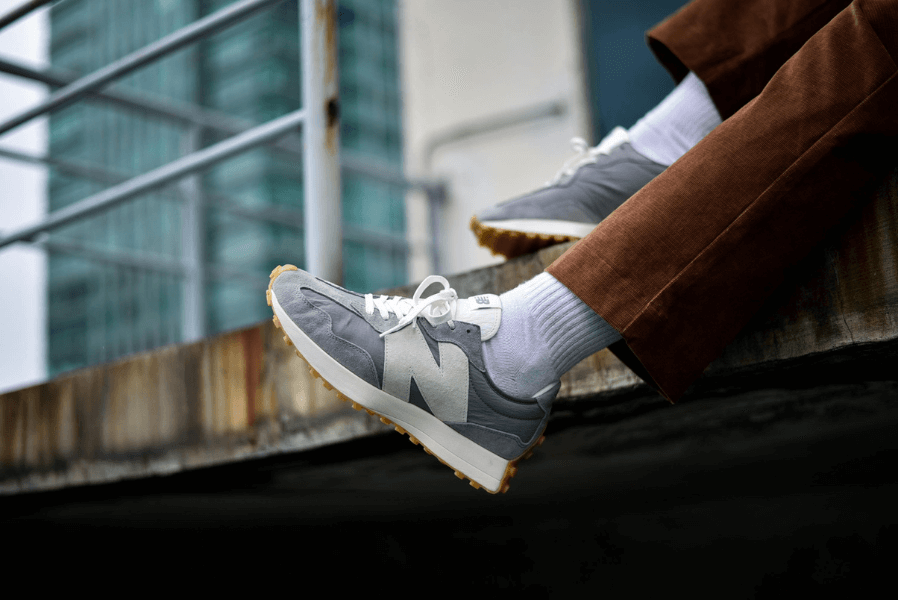 4. Nike
Those looking for the best trainers will certainly find a couple of Nike models on almost any list. Nike is the largest and the most popular sportswear brand in the world. Just like New Balance, Nike has manufacturing offices in the United Kingdom. Thus, it's highly possible that you'll be purchasing a pair of sneakers from the UK when buying from this brand.
The first time Nike appeared in the UK was actually in 1982. Back then, the label opened its offices in Sunderland, which still remain there to this day.
In 2020, 8.59 million people living in Great Britain used Nike sports shoes and trainers. Some of the most popular models in Nike's offer are Nike Dunk High, Air Force 1, Blazer, Tuned 1, and Air Max Dawn. The brand also has a range of sustainable trainers made out of recycled materials.
Visit Nike.
Shop with Nike vouchers.
5. Primury
Primury offers a range of unisex shoes with distinctive designs. In its offer, Primury includes slip ons, lace-ups, and leather-free designs. While the brand has a variety of shoes available, its sneakers are what drew the most attention. They are not what you would call running shoes, and are a more elegant version of trainers made for everyday wear.
Primury is one of the best trainer brands in the UK. Its trainers' prices range from £125 to £205, which puts it on the moderately priced to the more expensive side. Aside from offering interesting designs, the label is also conscious of the environment. It highlights its responsibility to our planet and transparency when it comes to its production process. 
Visit Primury.
Finding the Best Men's Trainers
1. Adidas
Adidas facts show that it's the most popular sports shoes and trainers brand in the United Kingdom. In 2020, 7.65 million people from Great Britain purchased a pair of sneakers from this brand. Therefore, we had to put Adidas as the number one trainer brand when it comes to male buyers.
You can find some of the most comfortable trainers in the UK at Adidas. It's a German brand that gained worldwide recognition within years of its creation. Adidas first broke out in the European market, which is probably why it's much more popular in the UK than in the United States.
Even though Adidas has consistently come out with some of the most popular training shoes, the trendy trainers of 2022 in its offer are actually more appropriate for everyday wear. Some of them are Adidas Gazelle, Samba Classic, and Stan Smith. Still, you can also find trainers such as Ultrabost 5.0 DNA and Y-3 Shiku Run on the lists of best sellers.
Visit Adidas.
Shop with Adidas vouchers.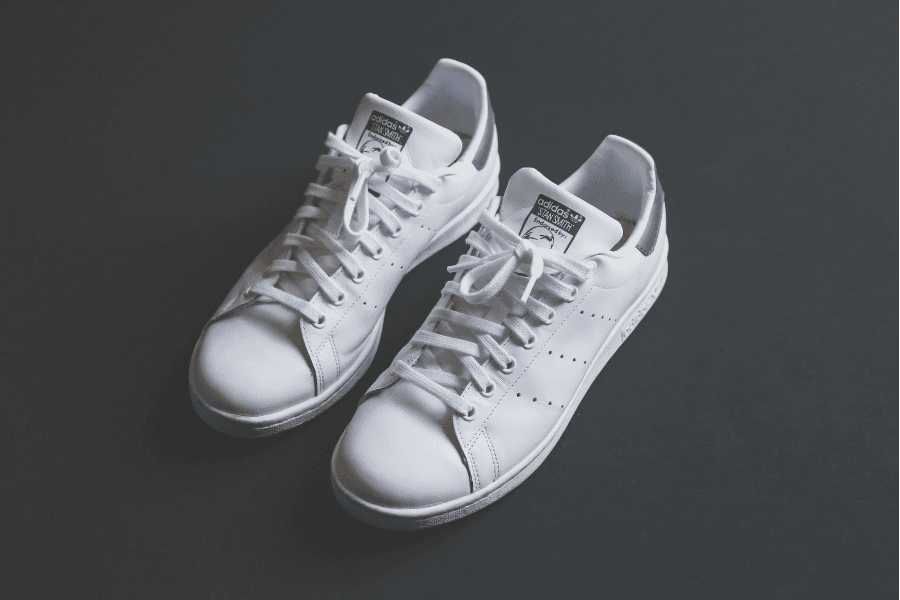 2. Crown Northampton
Crown Northampton is one of the more famous trainer brands in the UK. While it's known for its elegant, handmade footwear, this label also has a variety of trainers to choose from. While its offer is not that large, there are enough options to go through if you're looking for solely British trainers. Still, you should keep in mind that the trainers the brand offers are more for everyday wear than for training.
The least expensive pair of sports shoes in Crown Northampton's shop cost £270, which means that it's not the most affordable brand. Actually, many customers think of Crown Northampton's products as designer trainers.
Crown Northampton was formed in 1908. To this day, the brand remains in family ownership. That's probably how the label manages to continue offering timeless designs with one of the highest quality on the market.
Visit Crown Northampton.
3. Walsh
Walsh is one of the rare British brands that produce a range of running shoes for the UK market. While there are many trainer brands present in the United Kingdom, it's pretty difficult to find the ones that are originally from the UK. Aside from being from the UK, Walsh is also manufacturing all of its fashion trainers in England. Running shoes by Walsh are priced between £60 to £80, which means they're on the more affordable side.
Norman Walsh was born in 1931 in Daubhill, Bolton, and founded the company in 1961. His work gained wider recognition when he started producing some of the best men's trainers for tracks.
His 'Fosters De Luxe' were the track spikes of choice for British Summer Olympic teams. After that, he started working with different sports teams.
In 1970, Norman was part of the team that created the first-ever fell-running-specific shoe for the Fell Runners Association. In 2012, the brand launched the 'Casual Heritage' collection, which saw the iconic designs from Walsh's history re-released.
Visit Norman Walsh.
4. Barbour
Barbour is another famous British shoe label on our list of the best trainers in the UK. It became popular for its elegant, timeless designs made out of high-quality materials. Today, Barbour has a range of trainers available to its customers as well.
The sneakers' prices go as low as £65, but you can find even better deals during sales. Barbour shoes are available at the official Barbour retail stores and in different online and in-store resellers.
Barbour was founded in 1894 in the Market Place of South Shields. The business remains within the family, with headquarters in Simonside, South Shields. At the moment, Barbour retail stores are present in forty different countries around the world.
Visit Barbour.
Shop with Barbour vouchers.
5. Vans
Vans has one of the best trainers in the world. It's a brand from the United States that's mostly known for its skateboarding shoes. The brand opened its first store in 1966 in California. In 1976, Vans came out with its signature design by the name of The Vans #95, which we know now as the Era.
The trainers quickly became the footwear of choice of skateboarders in the United States. The sneakers' unique design and playful colour patterns helped the brand grow to an internationally famous trainer label.
The brand now offers different sports and casual trainers. The best selling designs by Vans include models such as Vans Old School, Vans UltraRange EXO MTE-1, Vans Canvas Authentics, and Vans Half Cab Core Classics.
Visit Vans.
Shop with Vans vouchers.
We hope that you were able to find a brand to purchase your next pair of cool trainers from. As we already mentioned, most of these ten trainer brands in the UK have both female and male sports shoes in their offer. Therefore, you can check all of them out in your search for the perfect trainer label.
If you're not sure what model would work for you, we also named the most popular ones by the brands with a larger offer. Careful shoppers should also check out our guide on types of trainers.